Vocal Superstar finalists sing to support Britticares International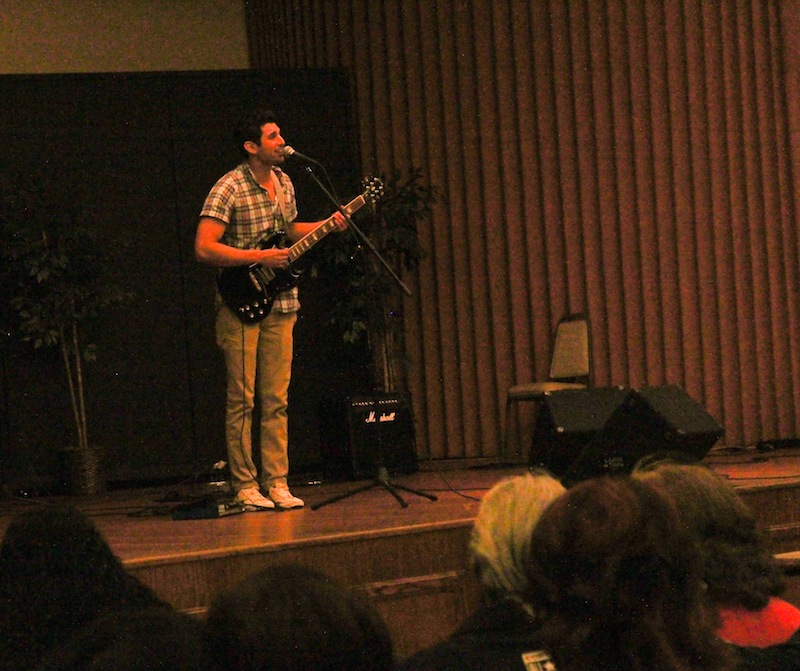 The Poinsettia Pavilion was filled with energy and enthusiasm Saturday night during Ventura County's 2011 Vocal Superstar Competition, an event coordinated by Sadé Champagne. The competitors, judges, and audience gathered together for one night of music and entertainment in support of the nonprofit organization, BrittiCares International.
BrittiCares International is a nonprofit organization that was started by Brittiana Henderson, a child whose determination and compassion allowed the organization to thrive. Her experience battling cancer prompted her to help other cancer patients and their families.
The BrittiCares foundation is currently run by her parents, Jamie and Shirell Henderson, who kept Brittiana's legacy alive through giving back to children affected with cancer after Brittiana's death in 2007.
Shirell Henderson looked forward to the competition and entertainment, and was pleased that the benefit would impact the lives of the performers while creating awareness for Britticares.
Jamie Henderson shared similar sentiments. "It feels great to have people [here] who have the mindset to help out organizations like ours," Henderson said.
The competition included multiple celebrity guests. Nesa Kovacs who hosts the radio talk show, "On Air with Nesa," was present to serve as celebrity guest judge for the evening.
"I've known Sadé for awhile, she has performed at my events…[and] when it comes to charity events, I always tell her to include me," Kovacs said.
Kovacs also anticipated seeking out new teen talent that would be showcased during the competition.
Another celebrity guest included
Leeah D
, who served as co-host of the competition.
"Sadé called me and asked if I could be part of the show," Leeah D said. "It's a blessing to do this."
Other notable guest judges included Cameron Mitchell, a contestant on The Glee Project, and Chloe J who won the 12th Annual Great American Song Contest in the R&B category.
The competition's energy was brought on by the hosts Leeah D and Blake Hightower who entertained the audience with their humor and their individual performances.
After going through an audition process, the nine final contestants amazed the crowd as they each performed a song choice of their own.Foothill junior, Alea Grundler, expressed gratitude for the opportunity to perform at an event that supported a great cause.
"The great thing about this event is that you're not only performing for yourself, but you're also helping others," said Grundler.
Carlo Vehl awed the audience with his performance of his original song, "Love & Melody."
Vehl said his reason for performing, "I wanted to share my songs with people who are willing to listen, and because it's a cancer fund, so why not?"
Lynnzee Fraye sang a acoustic version of the song "Grenade" by
Bruno Mars
, and cited
The Fray
,
Sarah Bareilles
, and
Paramore
as her musical inspirations.
"I love singing; music is a huge part of my life," Fraye commented, while adding that performing for a benefit resonated with her.
"I love it, because I'm a Girl Scout and do community service all the time," said Fraye. "It's touching and meaningful that everyone's here for a good cause."
Fred Nichols, another finalist said, "I love the cause. Actually my grandmother passed away last year from cancer, so this means a lot."
Brian Figz entertained the audience with his performance of Lady Gaga's song "Born This Way," which included his own dance number. Judge Mitchell said of Figz's performance, "You're not afraid, you don't care, you just do what you do."
Other finalists that showcased their singing were Buena High School seniors Amanda Marie Martinez and Desiree Mize, as well as Felicia Echiribel, SergioOrozco, and Daan Rademaker.
The event ended on a high note as the hosts Leeah D and Hightower performed again and crowned Vehl as the winner of the competition and Fraye as runner-up.