Girl Up holds a book drive to build a library for girls in Malawi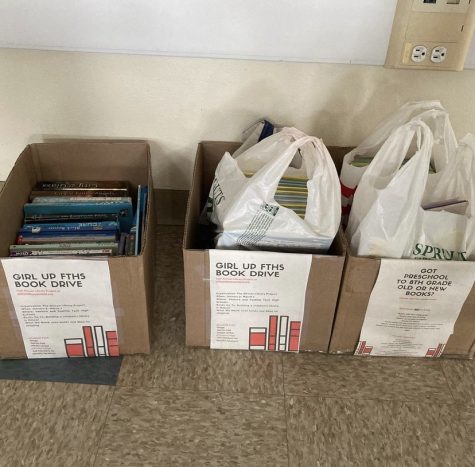 From Jan. 7 to Feb. 3, 2023, the Girl Up Club held a book drive sending all books to Malawi through the African Library Project. To fulfill the requirements to build a library, the African Library Project must first receive 1000 book donations and raise around 650 dollars to cover the shipping cost. Book donation boxes were set up at Ventura High School, Foothill Technology High School (Foothill Tech) and Poinsettia Elementary School in order to get a diverse age range for books. The African Library Project has already shipped over three million books to 13 countries with the help of their 1,500 partners. These books will be given to girls from kindergarten to eighth grade. The Girl Up Club is also fundraising money for the same cause, alongside Ventura Friends of the Library, who already donated $200.
According to the Girl Up Foundation, they are an international organization that works towards "expanding girls' skills, rights, and opportunities to lead." They are able to achieve this through holding information meetings for those wanting to learn more about the club and hosting different fundraising events in order to give money to women in need around the world. Just in the past year the Girl Up club at Foothill Tech has held a bake sale and a garage sale. However, with this book drive they will not just be raising money; the books that were collected are going to be donated to the new library, to be used by girls in Malawi.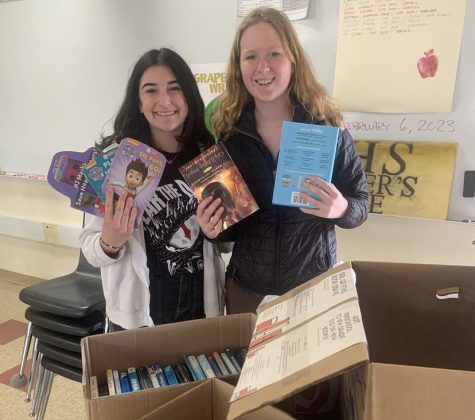 The book drive has been a long awaited event by Girl Up leaders Natalie Schermer '24 and Claire Hadley '24. "We started out doing this book drive because Claire and I have always loved reading," said Schermer. Combining their interests with the good cause, Schermer stated that it was the "perfect way to get club members involved combined with a project that we think would be really beneficial."
Students were clearly just as excited for this book drive as well. Although the original due date was March 7, 2023, they were able to move the due date a month ahead, ending it on Feb. 3, surpassing their original goal of 1000 books and reaching a total of 1035 books.