Second half offensive run not enough for Foothill Tech to secure win against St. Bonaventure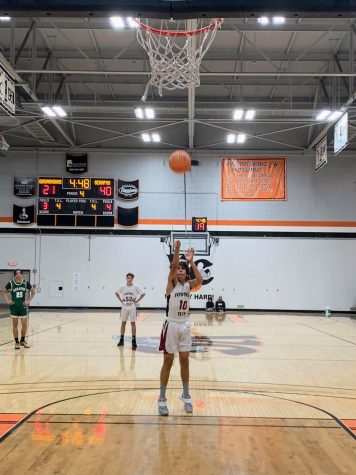 On Dec. 6, the Foothill Technology High School (Foothill Tech) boys' basketball team hosted St. Bonaventure High School (Bonnie) at Ventura College for a highly anticipated cross-town rivalry matchup. In a hard-fought battle, the Dragons ultimately left with a 51-30 loss. 
After winning the tip-off, Bonnie stormed out to a 13-0 lead, holding Foothill Tech scoreless throughout the entirety of the first quarter. 
This gruesome run came to an end as a block by Sam Noah' 23 led to an Ashton Brown '26 three-pointer to bring the game to 16-3 in the second quarter.
The rest of the quarter featured excellent defense from both sides, and at halftime the score was a lowly 21-5.
Both offenses really got going in the second half, and after back-to-back 3 pointers by Nick Drucker '26 and Jacob Lombardo '23 the score was brought to 30-11.
The Dragons continued to rain the three-ball on Bonnie's head, as after several makes by Brown and an and-one from Noah, Foothill Tech's point total reached 26 midway through the fourth quarter.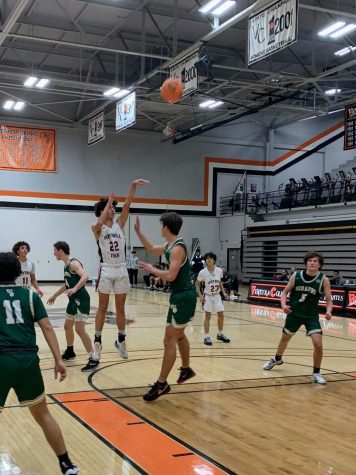 Brown felt the Dragons gave it everything they had, saying, "I mean we played hard, we played really good on defense."
However, while the Dragon offense heated up, Bonnie continued to pour it on as well,  scoring an astounding 30 points in the second half to hold off their Dragon opponents. Corner threes and layups in the post proved to be effective methods of scoring, and the Seraphs' lead only increased until the final buzzer ended the 51-30 game.
Following the hard fought game against a highly regarded opponent, Philip Blessum '25 said, "It was a great performance … we came out and gave them some effort."
After the game Coach Jamaal Brown also remained optimistic, saying, "I couldn't be more happy with [the team's] effort and their energy."
Foothill Tech will look to get back in the win column as they compete in the Ojai Valley Classic from Dec. 8 through Dec. 10.