Girls' tennis takes preseason loss in stride
On the warm afternoon of Sept. 1, the Foothill Technology High School (Foothill Tech) girls' tennis team stepped off the court proud of their efforts. After a tough 6-12 loss to the Santa Barbara High School Dons, the Dragons left Ventura College with their heads held high.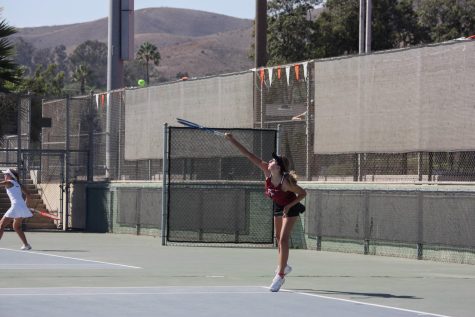 Coming into the match, the Dragons knew they were possibly outmatched, but that was of little importance to the team. Coach Richard Geib stated that "the road to winning is through losing," displaying the team's strong mentality when it comes to taking defeats in stride.
One Dragon who excelled during singles play was Kira Branson '24, winning her first set 7-6 and winning her second set easily. She battled it out during her third and final match but suffered a narrow loss. 
Anna English '24 began her singles play with a dominant 6-0 victory before taking two close defeats. She kept a positive attitude on the court and it showed in her game. She played well and shook off her losses throughout the sets.
Another bright spot in the Dragons' day was the team of Lola Tennison '24 and Julia Geib '25 during doubles play. They won two of their three sets and played well on the court despite facing tough opponents.
Tennison hit a series of skillful overhead volleys that scored the duo point after point. She reflected, "I can definitely learn from those [matches] and just have a new mindset for Saturday."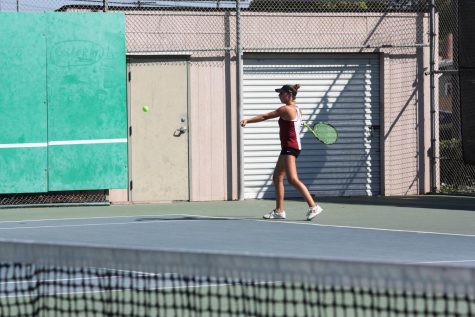 When looking back on the day the Dragons seemed optimistic for the future. Coach Geib reflected, "In fact, I almost prefer to get roughed up now because that goes ahead and makes you tougher later on." He later stated, "I don't really care about winning or losing. Now I care about the process of getting better and that's what's happening now."
Despite this opening loss, the Dragons are optimistic heading into their next preseason tournament on Saturday.