Declining numbers in Ventura Unified causes an early sign up for classes in the 2022-23 school year
As COVID-19 surges, schools have seen a major decrease in student enrollment with the Ventura Unified School District (Ventura Unified) seeing the lowest enrollment since the 1996-1997 school year. Ventura Unified enrolled only around 15,742 students this 2021-22 school year and has been experiencing dropping rates since the Thomas Fire in 2017.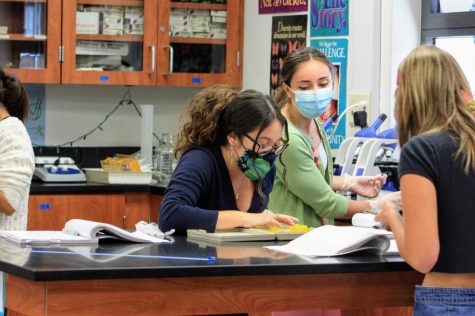 Foothill Technology High School (Foothill Tech) Principal Russell Gibbs explained that, "the entire state of California is in declining enrollment. My understanding is that the high cost of living is driving people to find different places to live." 
Jane Napora, a counselor at Foothill Tech, explained that, "in the past, we would have a waitlist of students who applied to get into FTHS but were never offered the opportunity to attend because we had no space.  In the past two years, all students who were placed on the waitlist to attend FTHS were offered a space. Our enrollment has continued to remain at around 1,000 students but we are forecasting shorter waitlist in the future."
With these dropping rates, Foothill Tech has had to make some changes in order to prepare for next year's incoming class and the schedules of students, including those planning to participate in offered programs such as D-Tech and BioScience.
Gibbs mentioned that, "we still have enough students applying to keep our enrollment full. But as more students leave the district, the overall funding from the state will decrease, and that will eventually hit the districts as a whole even though our enrollment numbers will be the same."
Programs began the acceptance process in early January and finalized in early February this year, giving programs little time to decide who would be accepted. This has also caused problems for students as they had already been asked to sign up for classes for the 2022-23 school year, and were unsure which ones they would be accepted too.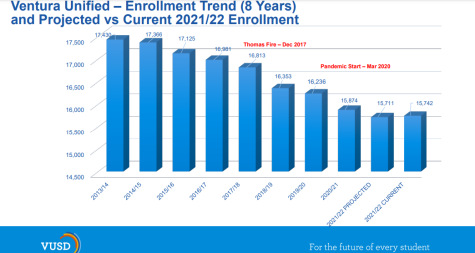 In a regular school year, students would be asked to sign up for classes in March rather than January. Napora explained that, "students registered for classes earlier this year to help us understand enrollment numbers so that staffing decisions can be made by management accordingly."
Napora also reassured students that, "we encourage all students to remain in contact with their school counselors to update their requests as they become aware of their acceptance into a pathway or program. Counselors are happy to make adjustments as needed."
Despite the uncertainty of the effects of unenrollment, Gibbs maintains that, "we are doing our best to continue being one of the top schools in the county."