It's special program application season at Foothill Tech and the Dragons are ready to learn
It's officially the time of year again at Foothill Technology High School (Foothill Tech) where the special program application window will open for the class of 2024 and upperclassmen interested in applying very soon! 
Usually, interested students would have in-person demonstrations and meetings with the advisors and older students of each program, but amid COVID-19 safety concerns, recruitment will be entirely virtual this year. 
College and Career classes have dedicated time to view student-made videos pitching each program as well as giving further information and answering any questions the students might have. 
More information about the application process will be coming in the future, but before students decide to apply for programs it is important they know the specifics. 
Journalism:
Journalism is an elective program in which all students regularly contribute either writing or media to Foothill Tech's school publication, the Foothill Dragon Press (FDP). Students will be introduced to new styles of journalism as well as be granted opportunities to further their knowledge by attending workshops and conferences. The FDP is a well-known student publication, and it has won numerous awards throughout the years from both the National Scholastic Press Association and the Columbia Scholastic Press Association. Students who create for the FDP must choose a section to dedicate most of their time to, but it is not uncommon for journalists to venture into different sections. The sections are as follows: news, sports, features, A&E, intersections, science, opinions and multimedia (i.e. illustrations, photography and videography). This program can be taken for up to three years and is overseen by Mr. Li in classroom I-107.
Bioscience Academy:
The Bioscience Academy, established in 2003, is a very prestigious and selective program. Applications include four essays, teacher recommendations and strong past academic performance. It is a three-year program that allows students to prepare for a future medical and/or science career. Lab skills, leadership and hands-on practice are all included in this program. As sophomores, students will take Bioscience Survey, a course taught by Mr. Baker during the FIRE period before lunch, in addition to the regular Chemistry courses offered. Junior year, students will take Medical Technology Honors and Physiology Honors. As seniors, students will take Biotechnology Honors in addition to the offered Physics courses. Students also have the opportunity to join HOSA-Future professionals, which is a leadership program that serves the community and helps organize health service-related events such as blood drives, Discover Science and cancer walks. This program is overseen by Mrs. Anderson and Mr. Baker, alongside coordination with Mrs. Duffy.
D-Tech Academy:
The D-Tech Academy is a three-year program in which students will learn skills focused on design, technology and entrepreneurship. The program teaches students how to design and produce products that they can then sell on and off campus. The D-Tech Academy requires enrolled students to take a certain set of specialized classes to learn and develop these skills. As sophomores, students take D-Tech Survey as their elective class which goes over the basic methods for operating machinery as well as practicing entrepreneurship in the Aspire 3 business competition. As juniors, students take both AP 2D Art and Honors Structured Programming to further their knowledge of product design and computer coding. Lastly, as seniors, students will continue practicing entrepreneurship by taking the Honors Entrepreneurship and Innovation Capstone course. This program is overseen by Mr. Miller and Mr. Li in the 1-104 classroom.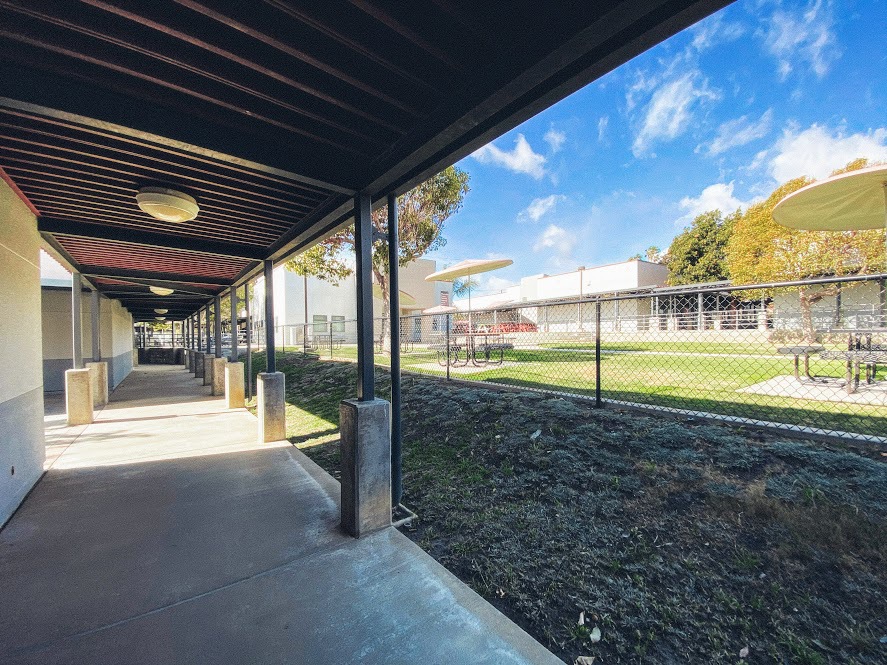 Associated Student Body (ASB):
ASB can be taken all four years of high school, but most students join the program as sophomores. In the program, the students plan many activities that go on around the school such as Air Guitar, the renaissance program and managing school funds. This program is for students who are looking to be leaders around the Foothill Tech campus and improve their leadership skills. This program is run by Mrs. Lindsey in room D108. 
Yearbook:
Yearbook is an elective class program that is open to all grade levels with no prior experience necessary. Students in yearbook will be a part of the yearbook staff and the class is solely dedicated to planning, organizing and finalizing Foothill Tech's annual yearbook. Throughout the course of the program, students will be exposed to crucial skills that will prove to be helpful in real-world career scenarios such as photography, photo editing, design software, collaboration, teamwork, branding, marketing and much much more. This program is overseen by Mr. Frazier in classroom G-104.  
Advancement Via Individual Determination (AVID):
AVID is a program that strives to prepare its students for college and accelerated learning. Incoming students at Foothill Tech can join the AVID program along with current students, through an application process. The main goal of AVID is to prepare students for college readiness by increasing schoolwide learning and overall performance. The courses include AVID 9, AVID 10, AVID 11 and AVID 12 Senior Seminar. The AVID program is conducted by Mrs. Page.
GRAFX:
GRAFX is a specialized career pathway at Foothill Tech that focuses on digital media arts and communications. Students with passionate interests in art and design who wish to pursue a career in those fields have the opportunity to take classes that will help develop skills in both Adobe Creative Suite and Cinema 4D by creating a portfolio of their work. No application is required for this pathway, but a schedule of recommended classes is available. As sophomores, GRAFX students take Introduction to Digital Media and Communications to set up the foundation of artistic knowledge. As juniors, students take AP 2D Art to study in-depth design. As seniors, students take Advanced Digital Media and Communications to use their basic knowledge of digital media and design and combine it into real-world production. This pathway is overseen by Mr. Crouch in D-105.  
Software Development:
Software Development is a specialized pathway that focuses on preparing students for a coding career. There are currently two fully developed courses with a third on its way. In order to be in the program, sophomores must sign up for these two established courses. As a sophomore, students will take Structured Programming or Honors Structured Programming. As a junior, students will take Honors Object-Oriented Programming and Applied Design. Seniors will then take Applied Algorithms, a course that is currently under construction. These courses are UC/CSU transferable and the program is overseen by Mrs. Carr in D-104.
The first step to applying to most of these programs is to complete the Foothill Tech Common Application, due Feb. 19 at midnight.
More information and details about these programs and pathways can be found here or by contacting program advisors.