What popular athletic brands will fit your quarantine needs?
Whether you're running or relaxing during this extended break from typical life, comfortable clothing is a necessity. Many of us represent a variety of athletic brands in our outfits almost every day. Especially in these nuanced times of the COVID-19 pandemic, many of us have had to choose how to spend an excess of time at home. Some of us are working out and others are watching movies at home; some are doing a combination of the two. Situations like these require different kinds of outfits, but it can be hard to determine which brand is right for you. What is the difference between all of these big-name brands and what should you be buying based on what is best for these two opposite sides of the spectrum?
NIKE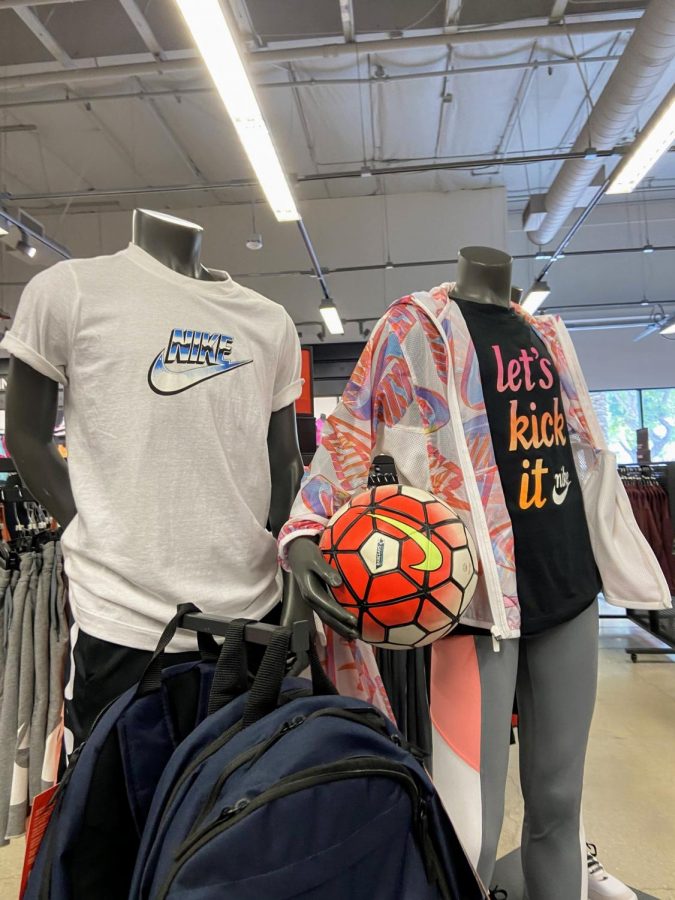 Known by their common slogan "Just Do It," Nike has a reputation for their workout clothes and athletic shoes. On the Nike website, they claim that they have "a responsibility to ensure that all athletes can train, live and thrive for generations to come." John Donahoe, President and CEO of the brand says that "Nike exists to progress sport. But in recent years, we also face a broader challenge: to protect sport itself." They have a variety of different items that they claim to aid in athletic and health journeys, and they provide broad amounts of sustainable products.
Nike has many connections and sponsorship deals with popular professional athletes, such as National Basketball Association's (NBA) all-star legend Michael Jordan's "Jordan" shoes, as well as clothing that represents specific sports through jerseys and shirts. Nike comes across as a more exercise heavy brand and continues to pump out more products that help athletes, as well as the environment.
For serious athletes, Nike is the perfect brand to lean on. This is the case for runners especially, or even for those who just started to pick up jogging this quarantine. Many of the Nike shoes offer carbon-fibre plates, which adds efficiency and boosts speed. The best selling running-shoes on the Nike website include the Nike Air Zoom Pegasus 37, the Nike Zoom Fly 3 and the Nike Air Zoom Structure 22. All Nike shoes range from around $50 to $220.
ADIDAS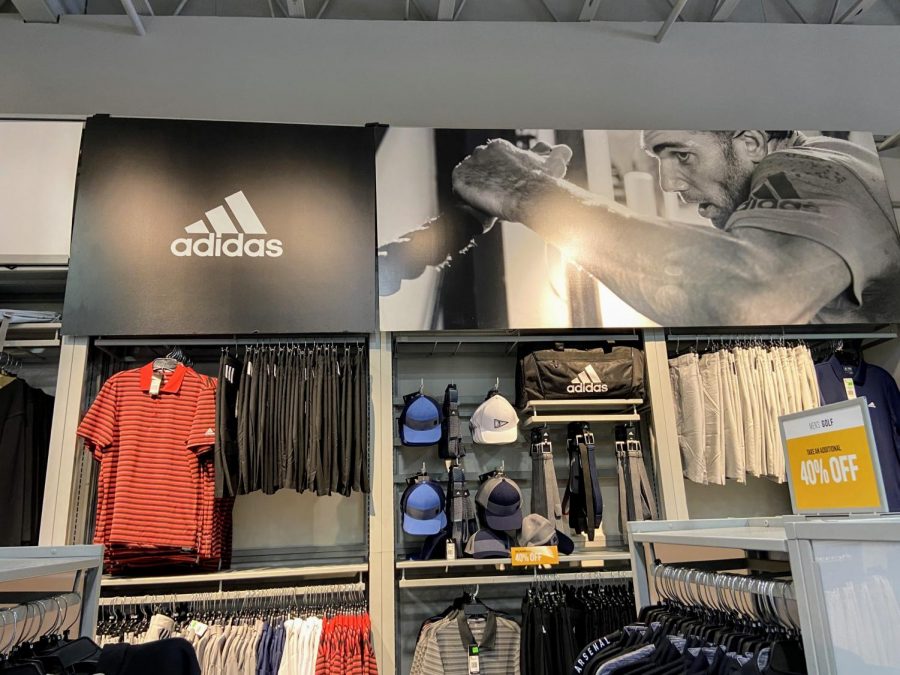 The German company, Adidas, is a global corporation that many people wear around the streets, whether that be sporting their shoes, tracksuits or hats. Many of us have seen big celebrities like Kendall and Kylie Jenner wearing Adidas tracksuits in photos, as well as musician Kanye West, releasing his very own shoe brand, Yeezy, through Adidas as well. 
Sales associate Saul Ortega from the Adidas outlet in Camarillo, California says that "a lot of people have started going towards that athletic and fashionable wear style." He continues to say that it is what they call "athleisure," to incorporate both fashions into something that is also easy to exercise in. Ortega explains that Adidas caters to a variety of different groups, saying it is for "athletes, young creators, and people who have that creativity in sports."
Compared to Nike, Adidas is much more casual and has its fair share of loungewear. Many flock to purchase clothes such as jackets, sweatshirts and training pants. Among these, some bestsellers include, the Summer B-Ball Windbreaker, the Graphic Shmoo Hoodie and the Tiro 19 Training Pants. Apparel ranges from $10 to $700 and as for shoes, prices range from $35 to $600.
UNDER ARMOUR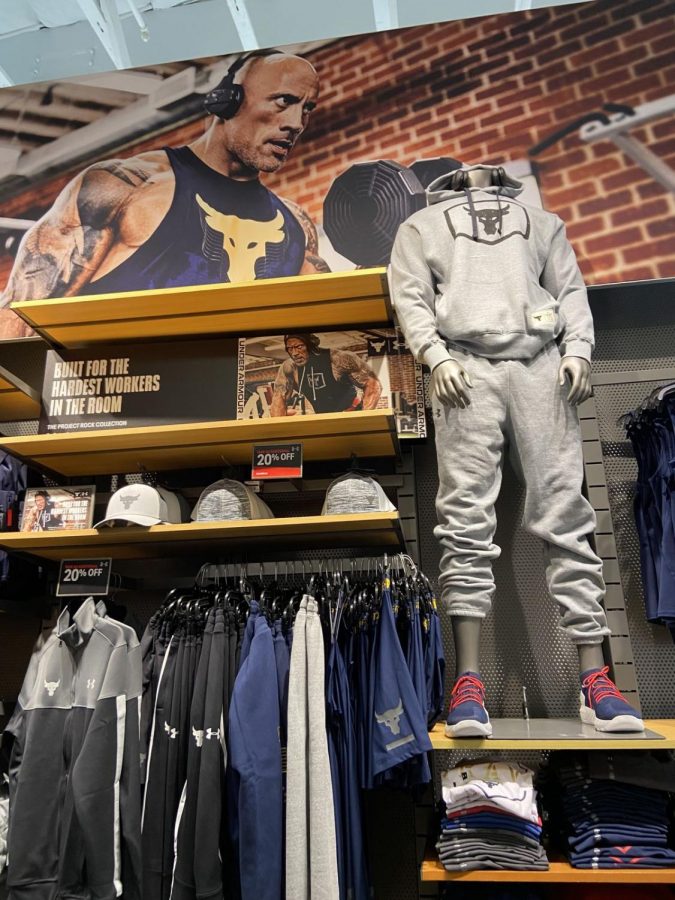 Under Armour, like Nike, has a very similar reputation for high-quality exercise clothing. Under Armour states on their website that "Under Armour's vision is to inspire you with performance solutions you never knew you needed and can't imagine living without." Originating in Baltimore, Under Armour has gained many supporters, including NBA star Steph Curry and golf player Jordan Spieth.
Lymiere Banks, a sales floor representative for the Under Armour store in Camarillo, California, states that Under Armour is "up and coming," saying that they "sell better apparel" because "it won't wear out as fast as Nike and Adidas." Banks says that their "run gear stands out and most of their shoes stand out as well," making Under Armour another popular brand to buy if you are interested in athletic apparel shoes.
Working out is made easy with Under Armour apparel and their products are more budget-friendly. Among the most popular workout clothes and shoes are the Men's UA Tech 2.0 Short Sleeve, the Women's UA Tech Twist V-Neck, the Women's Armour Mid Crossback Sports Bra and the UA Charged Impulse Running Shoes. All of these cost from $20 to $75.
All of these brands have different strengths and weaknesses. For running shoes, Nike may have what you need. For stylish workout clothes and shoes, Adidas has exactly that and for the more intense workouts, you may want to look at Under Armour's clothes to see what will work best for you. All represented well, any one of these brands aids in a more comfortable or inspiring quarantine.