Kindly Keyin: Youtube Sensation
Kindly Keyin is a Youtube gamer with over two million subscribers. This family man enjoys playing video games that appeal to teens, adolescents and adults alike. His recent videos consist of himself playing games like Roblox, Minecraft, Hello Neighbor and featuring his baby, Seth.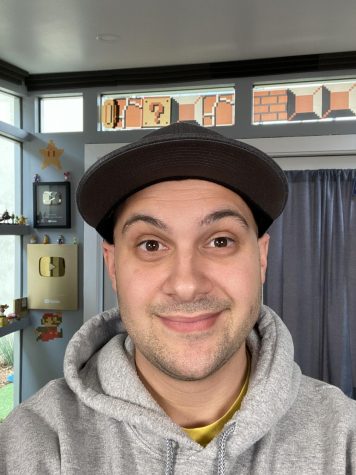 This Southern California resident makes his living from his Youtube channel and is a husband to his wife, Jessica, and a father to his eleven-month-old son, Seth. Before beginning his channel in 2015, he was originally working in Information Technology (IT) focusing on computer support and system administration for twelve years. For ten of those twelve years, he worked as an IT specialist for an oil service company. 
Keyin's inspiration for beginning his channel came from watching other Youtubers. As a teen, he filmed and edited videos of his friends and himself skateboarding. The combination of his love and passion for making videos and gaming lead to the creation of his Youtube channel. 
When his videos started to reach over a million views around the world, he was baffled, he never expected anyone to watch his videos, "I thought I was dreaming," he said. He was super excited when Youtube gave him his official Uniform Resource Locator (URL) link, "I actually got to reserve Kindly Keyin" after receiving his first one hundred subscribers. Then, over the course of six months, he built up one thousand subscribers.
"It's kind of funny to go back and think of, because now you know that's pretty average. I would be disappointed if I only got a thousand subscribers in a day." Despite this dose of fame, he still makes videos the exact same way, while keeping in mind that he has an impact on his viewers.
He continues to learn new things about the business along the way. "It's not like I'm in a movie or on a tv show or in a commercial and people recognize me, that never happens. I'm just doing what I'm doing and somehow I reach all these people around the entire world and I really haven't changed anything. I think that's the weirdest thing to try and think about, to try and quantify, because really all I see are the numbers on the screen," Keyin described.
At the age of three, he first entered the gaming world through the original Nintendo console. He shared a room with his mom and they had a small tv. Every morning he would wake up, turn on the television and quickly mute the static buzz coming from the tv so that his mom could sleep, careful to not wake her up. Entering a new reality, he would turn on the console, "blast that bad boy and play some Mario." When he was twelve, he stayed home sick and was able to rent a Nintendo 64, "It was the happiest day of my life." 
Many youths today view Youtube as a potential career by starting their own channel. Keyin simply states that starting a Youtube channel is "an awesome opportunity for anybody who's interested in making content that you feel other people would be interested in watching." 
"I often say this phrase, the best time to plant a tree is twenty years ago, but the next best time is right now," Keyin stated.
To put yourself out there on the internet can be intimidating, exposing yourself to anonymous bullies or disapproval of the content you create. However, Keyin believes that you just need to break through that anxiety and start.
For YouTubers in general, sitting alone in a room and talking to yourself can be uncomfortable at first, "it's awkward but you get more comfortable with it as you do it more and you'll never get to that point unless you start. So, I think the best advice that I can give is just starting and don't start your expectations high, just be realistic and be yourself and have fun doing it and you'll learn as you make more content."
"I do recognize that I'm not going to be able to do this forever but if I can get to the point where I'm comfortable with what I've made up to this point then I'm happy with that, just the fact that I've gotten to this point is like I said way more than I ever expected, so I'm happy." 
With the surge in social media, videogames and Youtube popularity, more and more individuals are entering the world of Youtube. Kindly Keyin's channel continues to grow; if you love to play videogames and are interested in his channel be sure to check out Kindly Keyin.