Girls' soccer pulls away with 1-0 win against Saint Bonaventure
The frigid air on the night of Jan. 8 failed to extinguish the competitive fire between the Foothill Technology and Saint Bonaventure girls' soccer teams. Coming into the game with a fairly even track record of 4-3, tensions were high as the lady Dragons defeated their rivals 1-0 at their home field, Ventura College.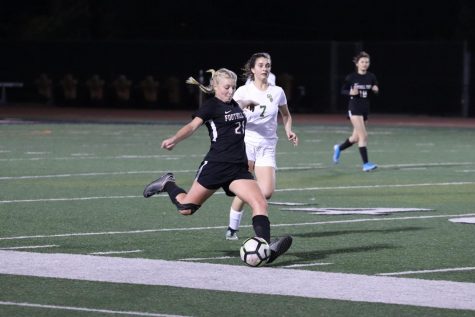 Head coach Jack Craig felt that it was a "really big deal for [Bonnie] to win the game," so it was emotionally taxing for them to face the disappointment of the tough loss. According to Craig, Foothill is the team to beat, due to the fact that they have won league two years in a row.
Immediately after the Dragons' kickoff, it was evident that the competition was evenly matched, however, the ball was predominantly on the Dragons' offensive half for the majority of the game. Plenty of scoring opportunities were opened, including multiple breakaways by Hannah Dearman-So '21 and Riley Schneider '22.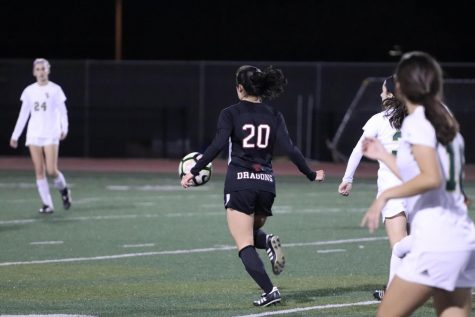 Late into the first half, Foothill had a scare as Bonnie had two extremely close attempts on goal. These were taken away by Schneider and Averi Gomez '21. Goalie and captain Keara Fitzgerald '20 felt that all the players, especially their defensive line, are able to function so smoothly together because "we all kind of know each other."
Both teams failed to secure a goal in the first half. Craig explained that after halftime, the Dragons "did a better execution of the game plan, and worked extremely hard." 
The Seraphs exploded out of the beginning of the second half, with multiple open looks and shots. They were all blocked by Fitzgerald.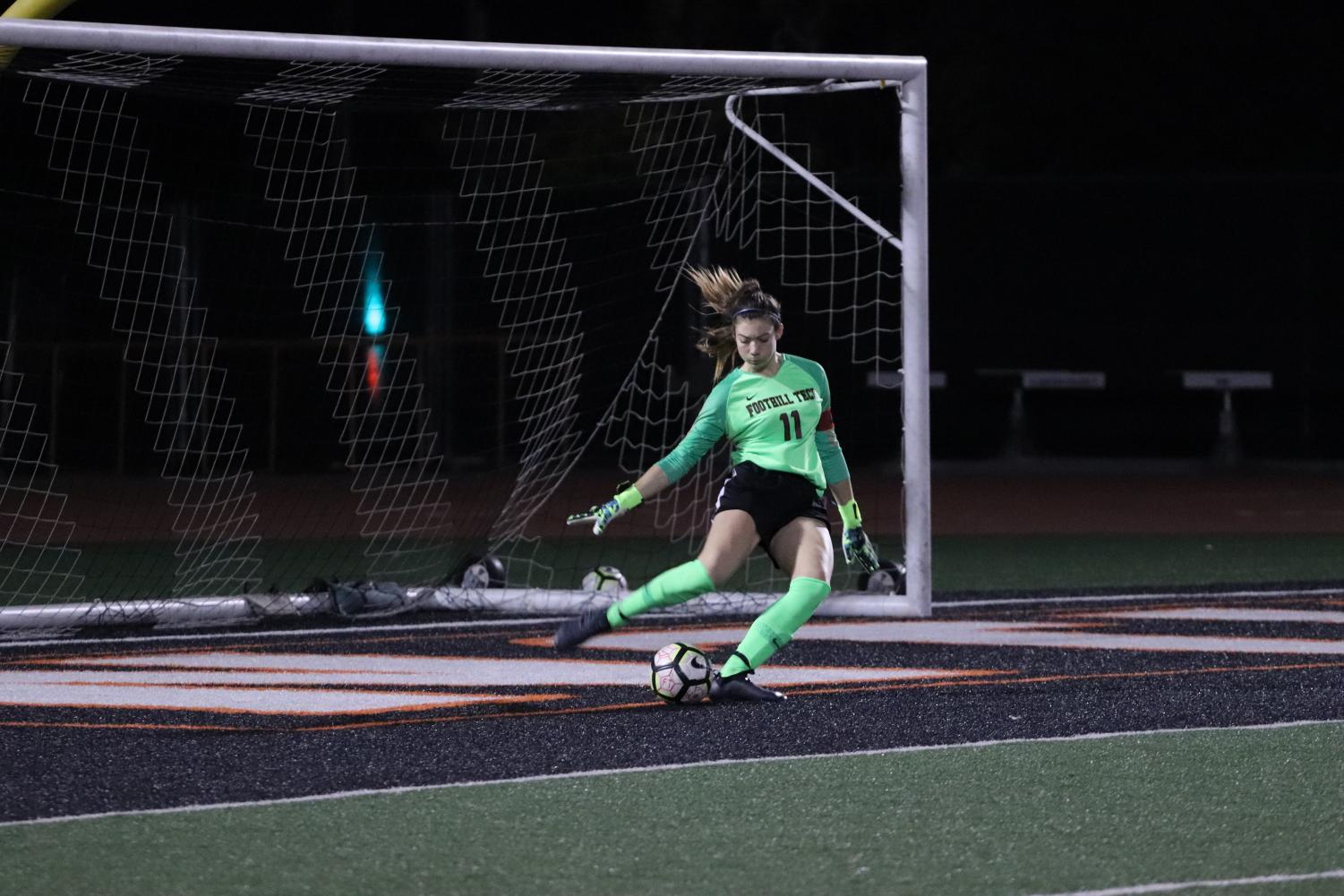 Slightly past the seven-minute mark came the rain in the drought. A high, long ball served by captain Katie Denger '20 off a corner kick was headed in by Lily Shadden '23. This marked the end of the game for the Seraphs because the last six minutes of the game was pure unmatchable energy from the Dragons. 
As the clock ran down and the final whistle blew, another win was put in the scorebook for the Dragons.
Schneider felt that the play from both teams was evenly matched [that day] but "not normally, because we usually play a lot better." 
Fitzgerald noted that "we're going to do really good this year, with our talent and our amount of seniors." Fitzgerald also has a bright future after high school soccer, where she will move on to play Division I at UC San Diego.
The Dragons will prepare to face Buena for the second time this season at their next game on Jan. 11.