Foothill swimming's first home meet win sparks excitement for 2019 season
A light mist fell upon the Ventura Aquatic Center pool and the Foothill Technology High School swim team as they competed against Cate High School in their first home meet of the season on Feb. 27.
The varsity boys defeated Cate with a score of 98-59 and the girls were even more successful, beating the Rams 105-60. The Dragons swam with a fierce intensity, determined to showcase their supportive team environment and personal skill in the water.
Sydney Roman '19 thought that "the team did really well."
She emphasized the fact that the team "cheered for each other" throughout the meet and "everyone had great times" despite it being very early in the season.
Jake Anders '20 believes that this season's team is packed with "a lot of new potential" and has "a really good team spirit."
He also mentioned that the team is "kind of split between club swimmers and complete newbies and the club swimmers are really helping out the newbies" which advocates for their "really close" team dynamic.
Head coach David Wallace was "very pleased" with the Dragons' performance especially because they were able to, more or less, pick up where they left off last season. "We swam at or close to our season-ending times last year," Wallace said.
Although Cate wasn't one of the Dragons' strongest opponents, Wallace thought that they had "several good swimmers [but] we competed well against them."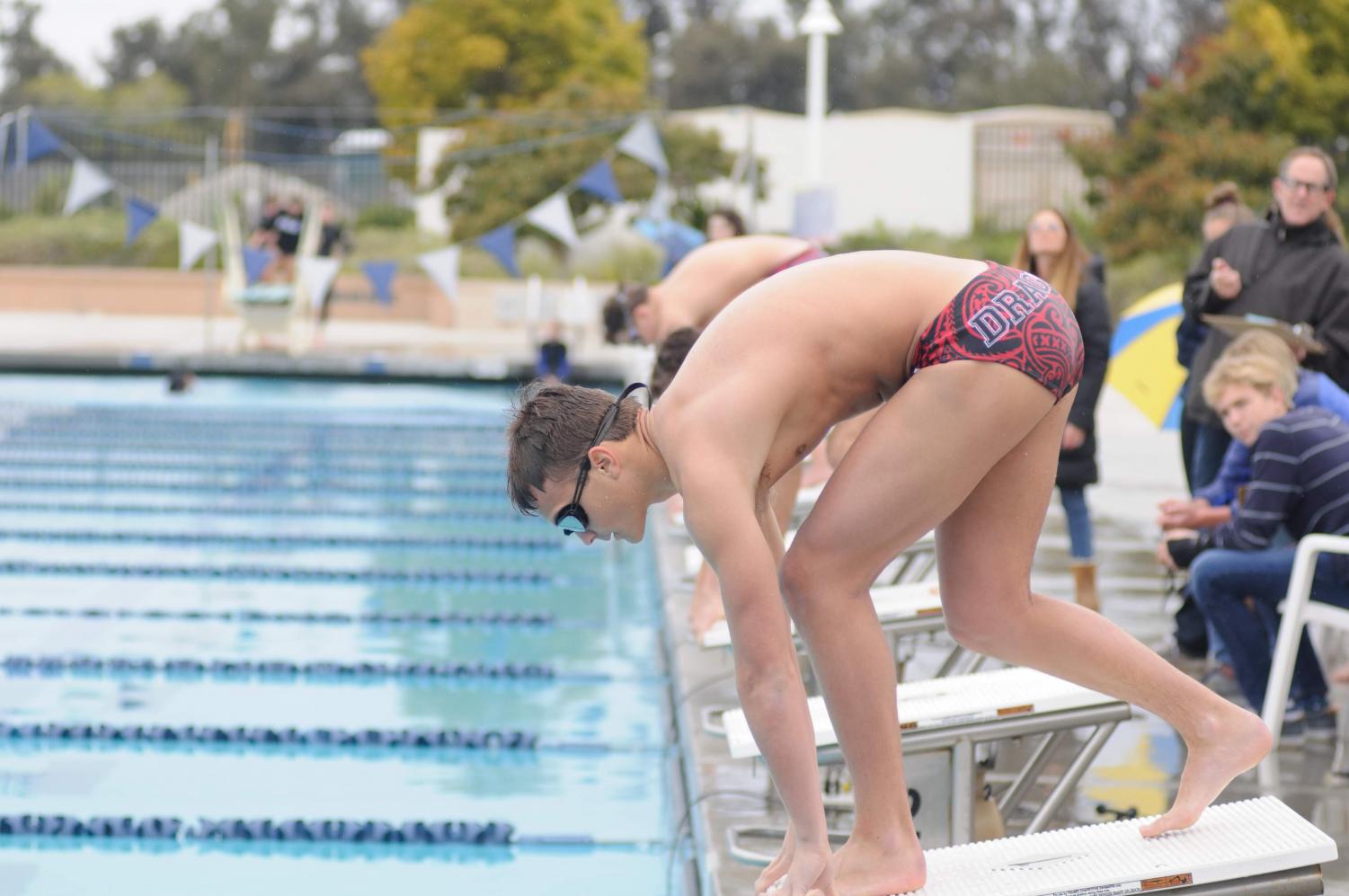 Even though he felt the whole team performed well, a few swimmers were able to especially impress Wallace. For the boys, Ben Clinton '19 got a personal record in the 100 fly and Brandon Rogers '22 placed third in both the 50 free and 500 free. Wallace described Rogers's races as "amazing."
Giovanna Postma '21 and Roman also stood out to their coach at the meet. Both swimmers came within half a second of obtaining personal records.
Even after a successful meet, the team is still looking to improve in order to qualify for the California Interscholastic Federation (CIF) playoffs. Wallace felt that their "biggest concern is getting in race-shape over the course of such a short season."
However, he is confident in his team and believes he can achieve his desired results by making "each practice count by working hard and focusing on technique."
Perfect day for a swim meet! #FTHS #GoDragons #swim #VCAquaticscenter @coachchango pic.twitter.com/d8ILtyOLua

— Foothill Dragons (@FoothillDragons) February 27, 2019