Boys' volleyball snags victory over vikings
On Thursday, March 22, at Cabrillo Middle School, the varsity boys' volleyball team defeated the Port Hueneme High School Vikings in a non-league game, winning three out of four sets.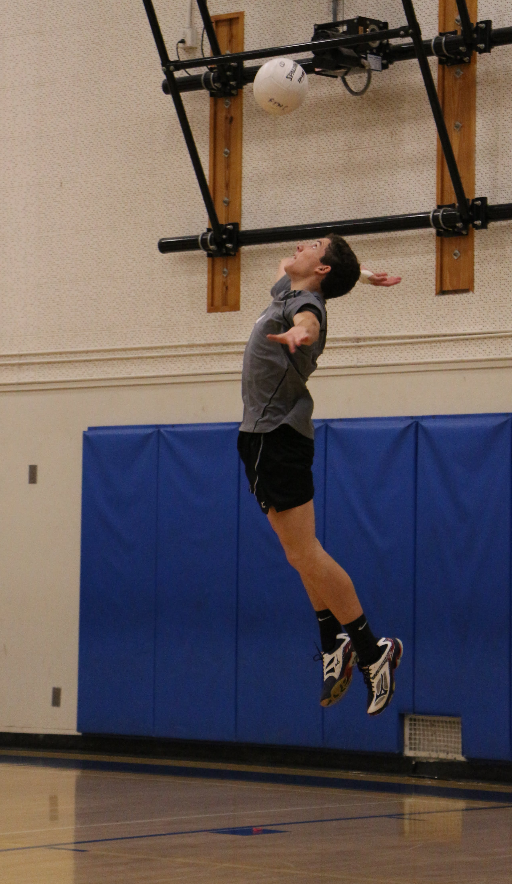 The Dragons secured the first set 25-19 despite a rough start. Dylan More '18 came out with several early kills, but the Vikings reciprocated this energy. Foothill slightly trailed Hueneme up until a block by center Miles Harvey '19 tied the game at 19-19. The Dragons maintained the lead from then on with Matt Godfrey '20 serving, and the set was won with a strong kill by More and a nice tip down right over the net for Harvey.
Head coach Janine Cobian remarked that " Harvey did a great job, he had some really big blocks." She proceeded to add that "[Harvey is] a presence out there on the court," especially considering his height of 6 feet 10 inches.
After two early violations (net and double) and a few missed shots by the Dragons, Hueneme took another early lead in the second set. But Foothill quickly got back into rhythm, catching the Vikings at eight points and controlling the set from thereon out. With several big kills by Collin Weaver '18 along with solid blocking from Tanner Nodolf '18 and Harvey, plus consistent hits from Godfrey and More, the Dragons were able to pull off a 25-22 set win.
Setter Kyle Cobian '18, who finished with 47 assists, felt as though the team was doing well at first. However, he noted that the Dragons "kind of started struggling," which lead to their loss of the third set.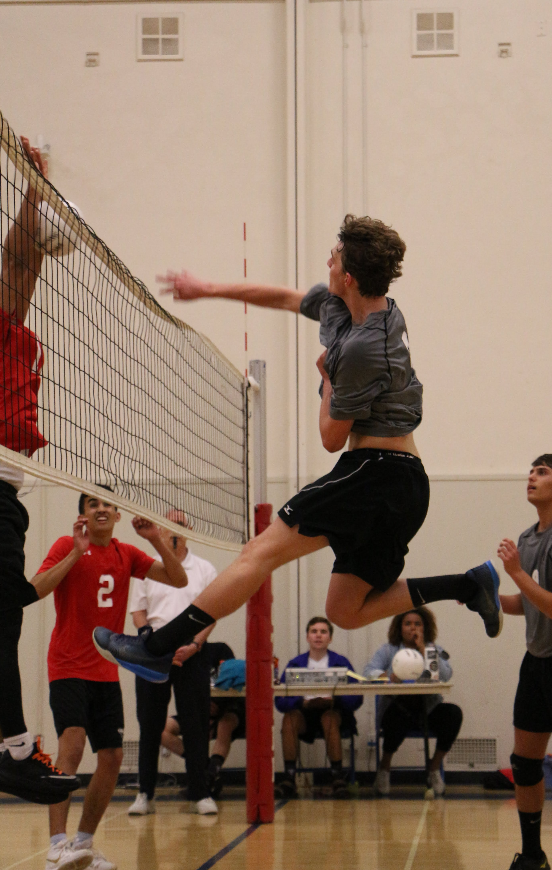 Hueneme scored seven points before the Dragons were even able to get on the board, but after a kill from More and back-to-back blocks from Weaver, the Dragons finally gained some momentum. Weaver brought it to 10-12 with a strong hit, and Godfrey continued working in every area with passes, hits and blocks. Despite this, the Vikings were able to record a 25-18 set win.
Janine Cobian is proud that the team "kept fighting for each point" and didn't give up, especially after the Vikings' dominant stretch.
The Dragons took care of business in set number four, though once again they fell behind at the beginning of the set. However, Godfrey made sure their lead didn't get out of hand with a kill, followed by two consecutive aces.
Kyle Cobian commended his teammates Godfrey and Weaver, explaining that "[Godfrey] did a really good job of just keeping up the momentum" while adding that "[Weaver] did a good job with his swinging."
Later in the set, after an out of bounds call and a ball into the net by Hueneme, Foothill was given the opportunity to attack. Another ace by Godfrey gave put the dragons at 19-18, a lead which they maintained to beat Hueneme 25-22 in the fourth set, clinching the overall victory.
Janine Cobian felt that the team could definitely improve on passing, but overall "they played well" and "came together," while Harvey and Kyle Cobian both agreed they could have had better communication on the court.
Regarding his team's performance, Harvey's "overall" evaluation amounted to be "a solid six" out of ten.