Homemade banana chocolate chip bread recipe (video)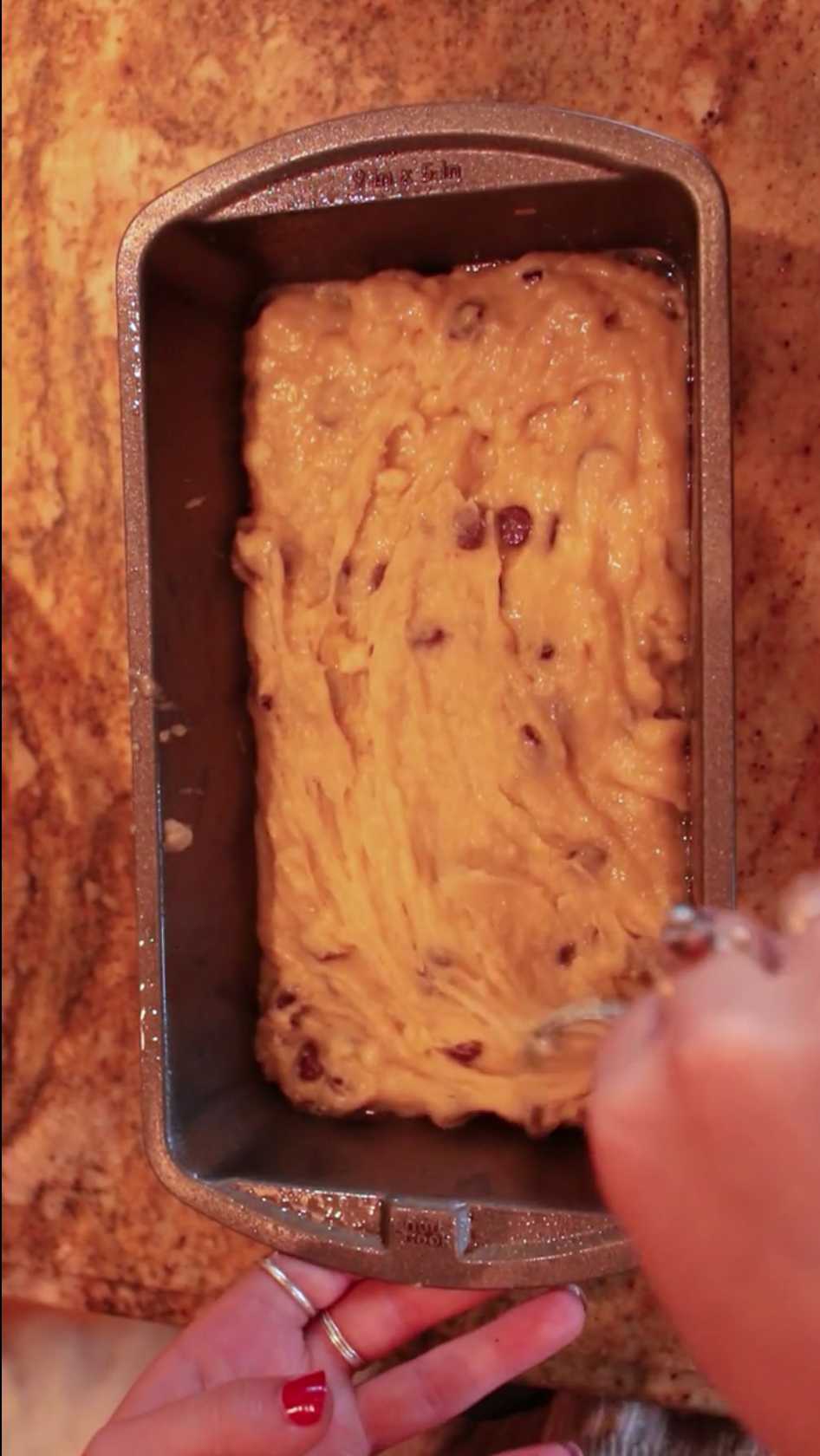 If you're looking for something sweet, fruity, and delicious, homemade banana bread is it. This recipe is simple to make and requires only eight ingredients, the majority of which you probably already have. The coconut oil contributes numerous health benefits to the recipe (although if you don't have it, you could always substitute canola oil). And if you have overripe bananas that would otherwise go to waste, this banana bread is the perfect way to use them.
Ingredients:
¼ cup coconut oil, melted

1 ½ cups flour

1 cup sugar

1 teaspoon baking soda

½ teaspoon salt

2 eggs, lightly beaten

3 ripe bananas, mashed

1 cup chocolate chips
Directions:
Preheat the oven to 350 degrees Fahrenheit. Grease a medium size pan.

Whisk together the flour, sugar, baking soda, and salt in a large bowl.

Stir in the eggs, bananas, and oil, then gently fold in the chocolate chips.

Cook for 60-80 minutes, until a toothpick inserted in the center comes out clean. Let cool for several minutes then enjoy.
This recipe is also a great starting point for countless variations. Try adding a few tablespoons of peanut butter, some walnuts or pecans, or dried fruit to the batter. To add extra health benefits, you could add a cup of shredded zucchini, a few tablespoons of ground flaxseed, or even dark chocolate chips in place of the regular ones. But no matter the variations you choose, this banana chocolate chip bread is a delicious treat.
Background Photo Credit: Sarah Kagan/The Foothill Dragon Press