Foothill junior Lucas Reed flies solo for the first time
Sunday, the day of rest, was not a restful day for Lucas Reed or his family and friends. On September 25, 2016, Reed took the flight of his dreams, solo, for the first time.
Through a small window of the plane, before taking off was his big smile and his confident upbringings. Although Lucas is only a junior at Foothill, he described himself as well prepared and so did his flight instructor, Michael Phillips.
Although his mother, Andrea Reed, was apprehensive about her son having all control in an airplane, she was not doubtful about his abilities because she knew he was well trained and confidently stated that "he's a good pilot." With that, she and others also felt Reed was ready for this milestone. Reed also felt very ready for the next step too, considering he had been training to fly with his instructor since he was 11.
Reed described his inspiration to fly as a "funny story." His grandma had gotten him a flight simulator game which was  "like real life, on the computer." In fact was so much like real life, that he was prepared for his first flight lesson. His instructor was surprised Reed knew some of the things he did without ever flying a plane before, because of this game.
Continuously playing the flight simulator triggered his passion for flying, almost immediately. Eight-year-old Reed went up to his mom and began to bug her about wanting to fly. When Reed first started to bring up interest to his mom, his mother's initial reaction was to "kinda blow him off," she confessed.
After a couple months of him pestering her about it and him continually playing this flight game, she started to see his passion. They called up CP Aviation, the flight school that Reed now attends once a month.
Through this call, Reed and his mom learned that he could start flying when he turned 11. So, on his 11th birthday, he began a new chapter in his life, flying airplanes. Even though his mother did not initially take 8-year-old Lucas seriously, she now is very supportive and when asked if she was proud, she began to tear up and expressed how she is "extremely proud."
Although Reed, his mom, and instructor, Michael Phillips, now believe he was prepared for flying solo, they have not always been so confident. One of the scariest moments was when he was first was starting out and did not know what he was doing. "Not knowing what I was doing and talk to the control towers and the air traffic control people, that was my biggest fear because I didn't want to mess anything up or go somewhere where I wasn't supposed to," Reed said.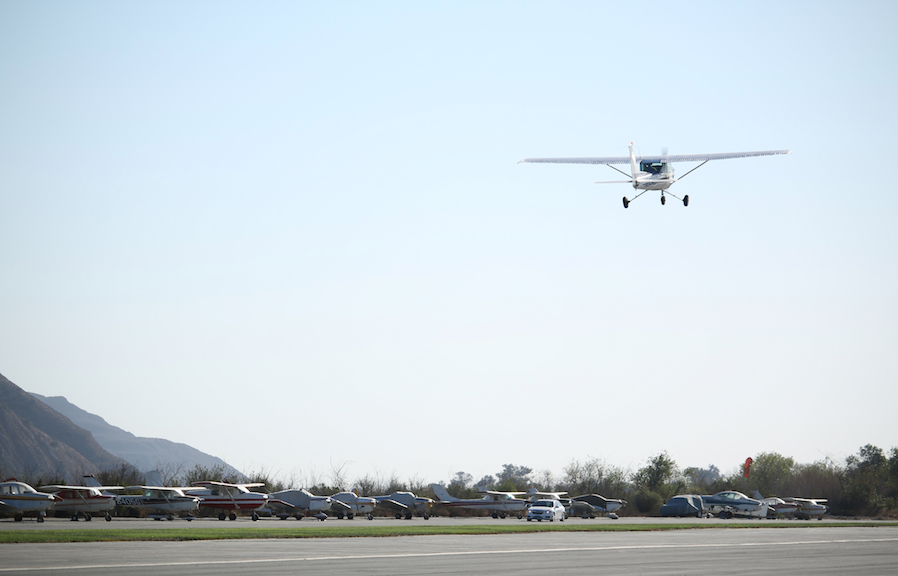 Reed did not learn all of his knowledge about flying by himself, his instructor, Michael Phillips was there to teach him throughout the 5 years Reed has been taking lessons.
Phillips' main goal for Reed was not about flying though, more about opening up and not taking everything so seriously Phillips feels as if he had reached that goal and Michael even jokingly stated that Reed "sometimes even smiles, now."
"He continues to get better and he continues to grow" Phillips said.
"It was amazing, that's about all I can say, it was just amazing. It was more than I expected," Reed stated with satisfaction after he landed his first solo flight and got out of the airplane.
What's next for Reed? He plans on getting his private pilot's license when he is 17 so he can fly passengers, then to get multiengine instruments so he can move onto bigger planes, As a career Reed wants to take up the responsibility of going into the airlines and flying jets across the Atlantic.