3 quick after-school snacks
Mug of my Dreams
If you're looking for an after school pick-me-up, try this quick chocolate cake in a cup.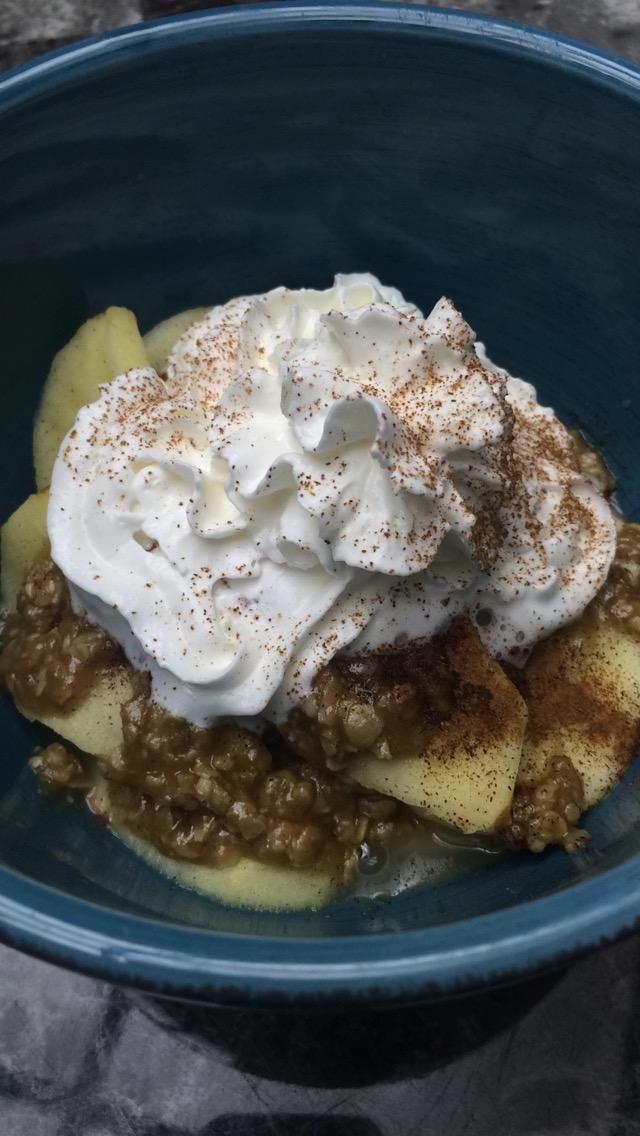 Ingredients
8 oz. butter
8 oz. dark chocolate, chopped
¾ cup sugar
¾ cup flour
4 eggs
1 tsp. sea salt
whipped cream
Makes four servings, divide ingredients by four for a single serving.
1. Microwave butter and chocolate in a glass bowl for one minute. Stir until melted.
2. In a separate bowl, whisk together sugar, flour, eggs, and sea salt. Then whisk in the chocolate mixture. Divide along four 10 oz. mugs. Don't worry, it's okay if it looks soupy.
3.Microwave mugs for 3 minutes on high. Let cool for 30 seconds before topping with whipped cream. And don't freak out if you look in the microwave and see the cake towering over the mug, it will be fine.
Tiny Fruit Pie
And I'm not talkin' π.
Ingredients
1 tbsp. butter
2 tbsp. dark brown sugar
2 tbsp. quick oats
1 tbsp. flour
⅛ tsp. ground cinnamon
1 apple or peach, peeled and sliced
Whipped cream
Makes one serving.
1. Microwave butter in a bowl for 10 seconds or until soft.
2.Stir in sugar, oats, flour, and cinnamon, then set aside.
3.Put fruit slices slices in a microwave-safe bowl, sprinkle in oat mixture. It's okay, the mixture will be sticky.
4. Microwave, uncovered, for 2 ½ minutes or until fruit is tender. Serve with whipped cream.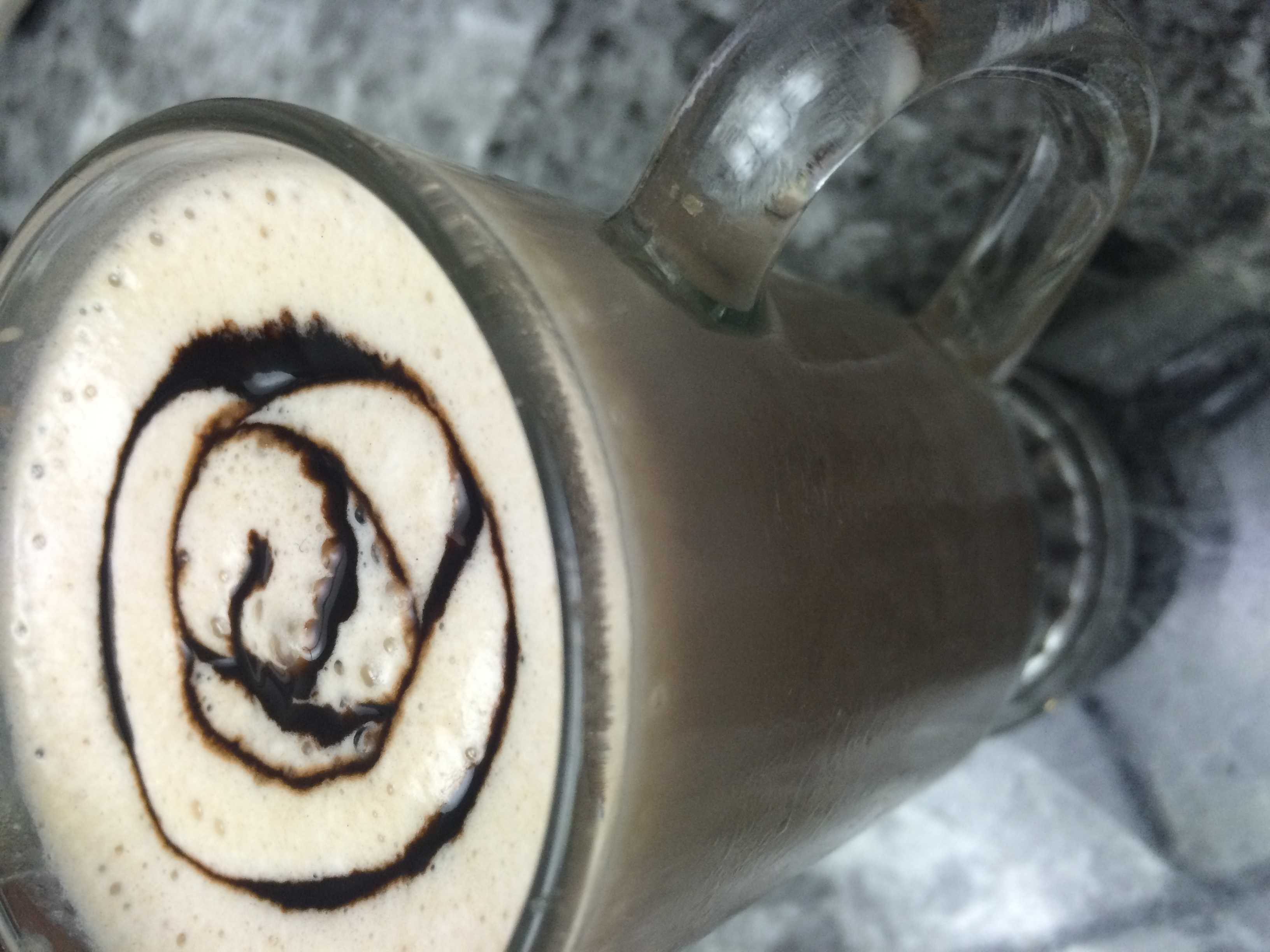 Chocolate Banana Smoothie
A rich refreshment only five minutes away after a hard school day.
Ingredients
1 banana
1 cup milk
1 cup crushed ice
1 tbsp. chocolate syrup
Makes 1 serving.
1. Combine banana, ice, chocolate syrup, and milk; blend until smooth, serve.
If you would like more of a chocolatey taste, try adding another tablespoon.