ASB to Camp Ramah for leadership training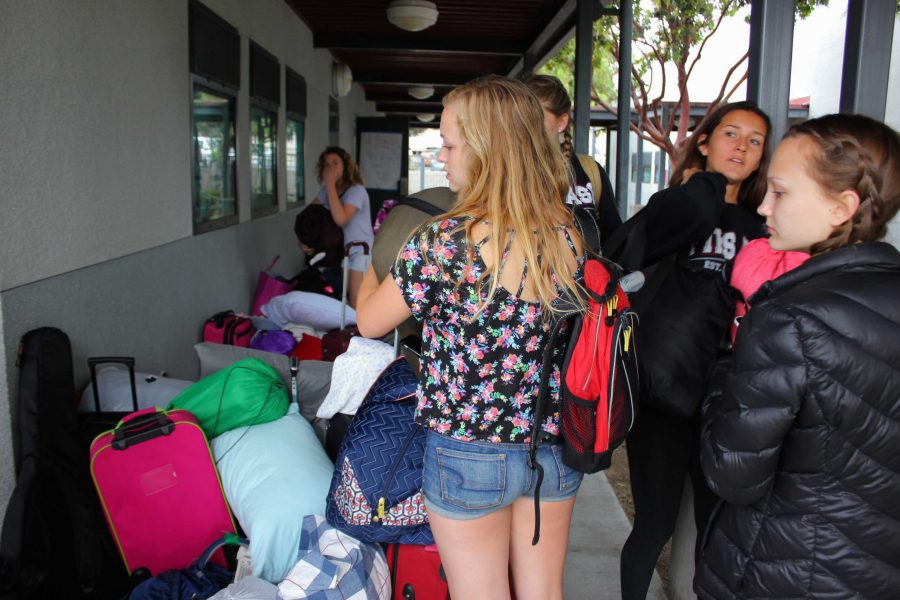 Once each year, ASB incomers and staffers attend Camp Ramah, located in Ojai, for the purpose of acquiring skills in the fields of leadership and trust through team building exercises.
ASB, short for Associated Student Body, is a class devoted to representing the interests of the school while teaching the importance of being a leader in your community.
Captain Lindsey, third year ASB advisor, describes the class as a combination of leadership and renaissance which provides students with the opportunity of handling school wide events such as Ren Rallies.
"Their responsibility of promoting and building a safe and positive cultural climate, rewarding character traits, rewarding academic achievement," Lindsey said. They are "responsible for planning events that make kids want to come to school."
This year, the class has been described as a family.
"They're not afraid to try new things; they're not afraid of failure," Lindsey claimed.
Partly why they're not afraid is because they've received proper training according to Staff Relations Director Lexi Woodward, who felt her experience at Camp Ramah was more of a "motivational retreat."
"Camp Ramah is the leadership training that [students] get, it's a two day training that all leadership kids are required to go to, but it's also open to FIRE leaders, AVID, realistically anyone who's going to be in a leadership position," Lindsey explained.
[soundcloud url="https://api.soundcloud.com/tracks/263958578″ params="color=ff5500&auto_play=false&hide_related=false&show_comments=true&show_user=true&show_reposts=false" width="100%" height="166″ iframe="true" /]
Sophomore Kelley Urrutia is an incoming ASB student, and is very excited to attend Camp Ramah because of the positive reviews from her current ASB friends.
"I'm looking forward to see what my position, as Club Director, will be handling," Urrutia said. "Also just being behind the big events that happen at Foothill."
Each year the camp has a different speaker, who targets different aspects of leadership. Woodward attended camp at the end of last year, and their focus was on how to lead by example, and crucial character traits of a leader.
"We decide what the most prevalent problems are at our school, and we choose a guest speaker who's going to be able to address how we can move forward with addressing those problems," said Lindsey.
Foothill is accompanied by Ventura and Buena High Schools to Camp Ramah.
"One of the main components that's really important is the bonding that happens not just between students of our own school but the students of the other schools," Lindsey said.
As well as bonding, a lot of common goal setting takes place between the activity directors regarding class structure, and if there's a way to make classes more effective. Past results of this inter-school conversation have been conjoined Renaissance Rallies with Buena.
 Photo Credit: Grayson McCoy / The Foothill Dragon Press