BioScience students fish "in the name of science" (12 photos)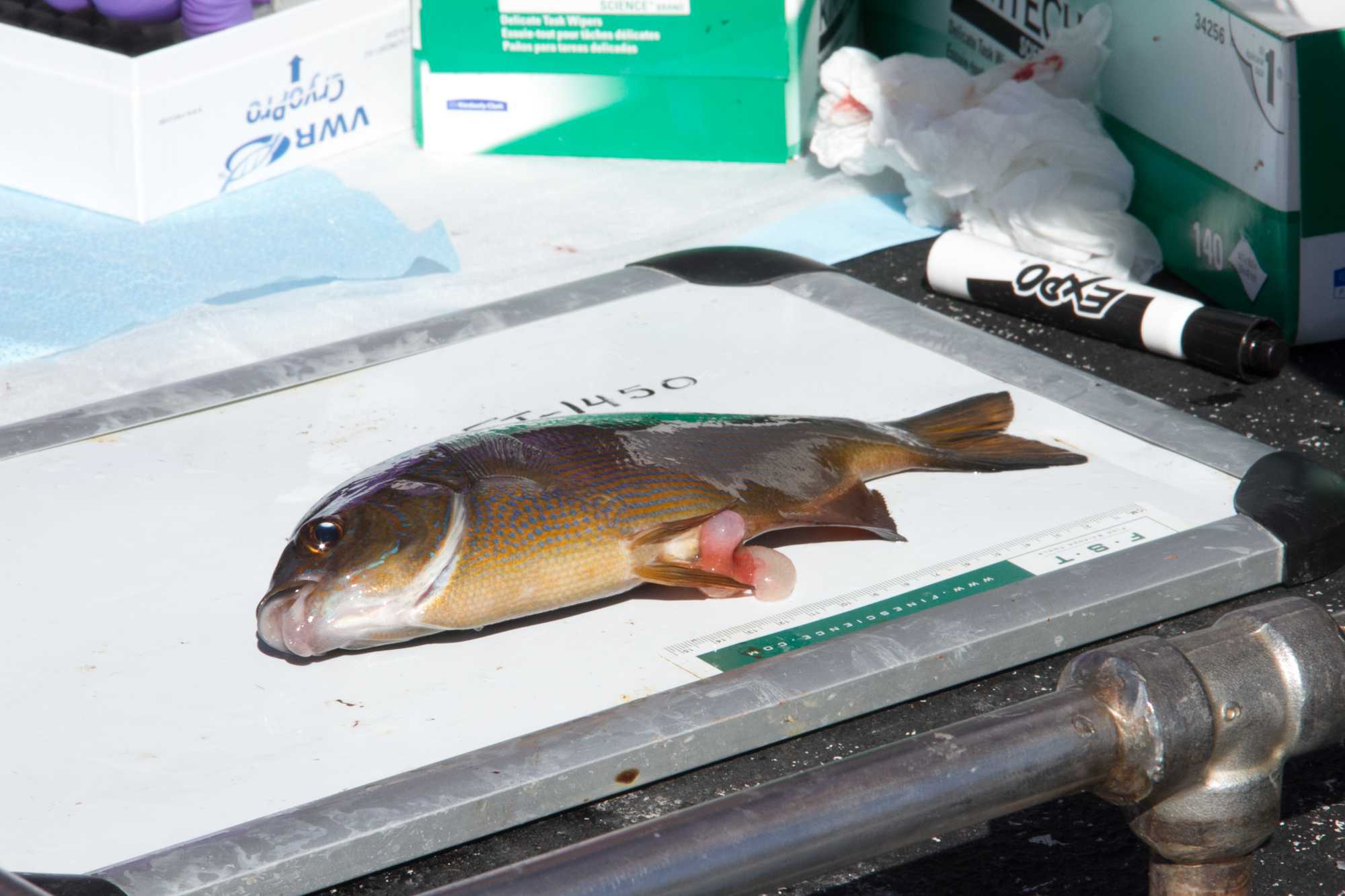 BioScience students boarded the "New Hustler" last Monday and Tuesday and set sail for an area near Anacapa island, field notebooks and fishing poles in hand.
The goal?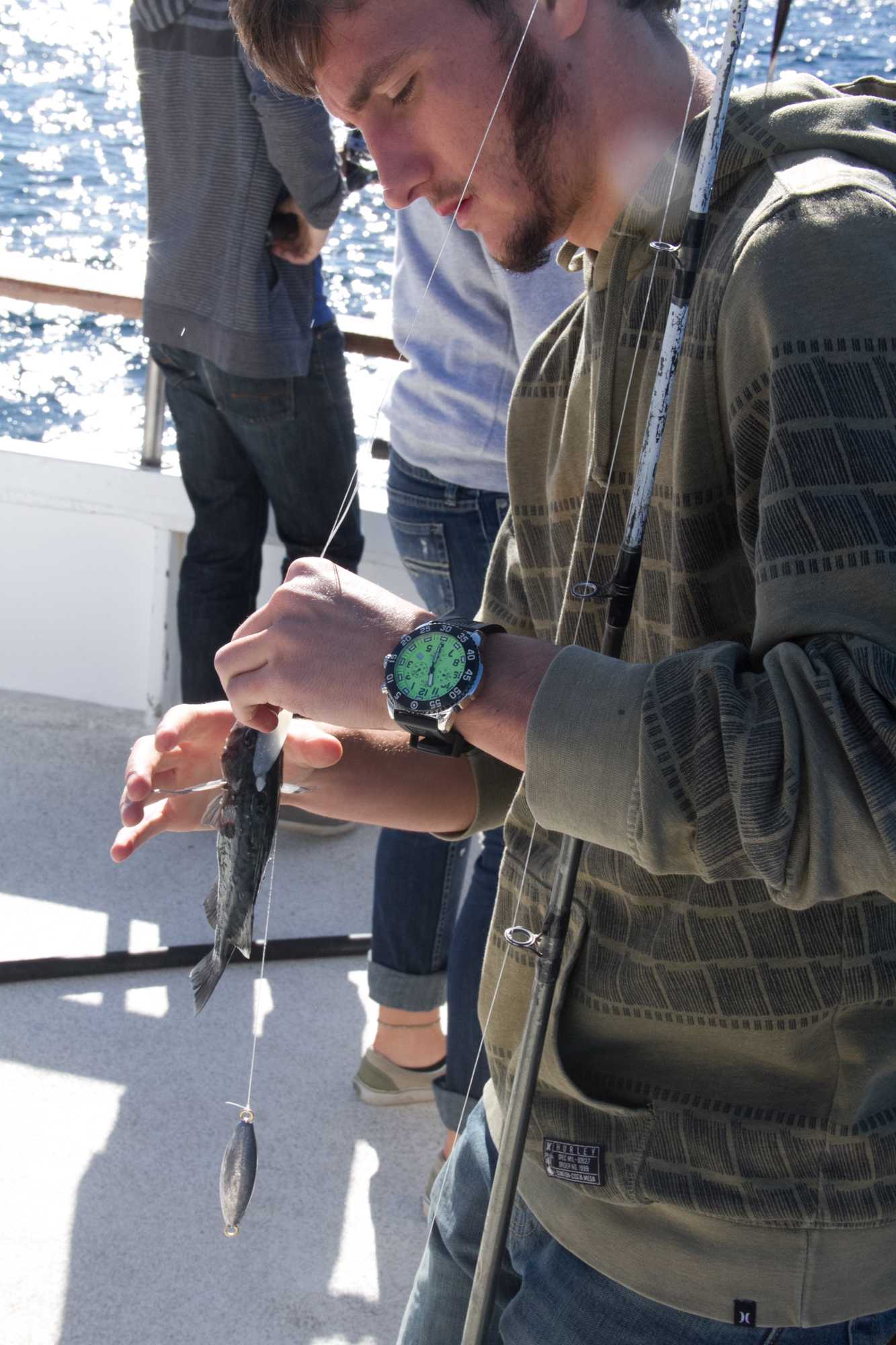 "Fishing, in the name of science," senior Carlos Cohen said.
Every year, seniors in Foothill's BioTechnology class have the opportunity to get hands-on researching and DNA processing experience. This year marks the the sixth annual trip.
Students focused on catching various species of rockfish and perch. They had a goal of collecting 40 tissue samples each day.
They targeted certain areas around Anacapa Island that held blue rockfish, a particular species they were looking for.
They were joined by Coastal Marine Biolabs Scientific (CMB) Co-Directors Ralph Imondi and Linda Santschi, who oversaw the specimen collection and processing, as well as BioScience Director Darcy Duffy and Campus Supervisor Dana Eaton.
After an hour of travelling, chatting, whale spotting, and trash talking over who would catch the most fish, students arrived at an area near Anacapa and cast their lines.
The first catch of the day on Monday came from senior James Bryne, who caught a California Sheephead. Crewmembers congratulated Bryne on his catch, remarking that fisherman wait for hours to catch Sheephead.
Bryne said he had no idea how he did it.
"I got it in the first few minutes. I must of picked the right spot on the boat without knowing it," Bryne said.
Meanwhile, senior Madi Stevenson sang Katy Perry's "The One That Got Away" after the fish on her line escaped.
After every catch, Santechsi and Imondi helped students record data about the fish and take its DNA, through "processing."
After a student caught a fish, two samples were collected from the gill tissue. The samples were immediately placed in a test tube of DNA stabilization fluid, which stops the DNA from degrading.
Imondi and Santeschi said that gill tissue is the easiest DNA sample to take on a boat. It also provides the largest yield of genetic material.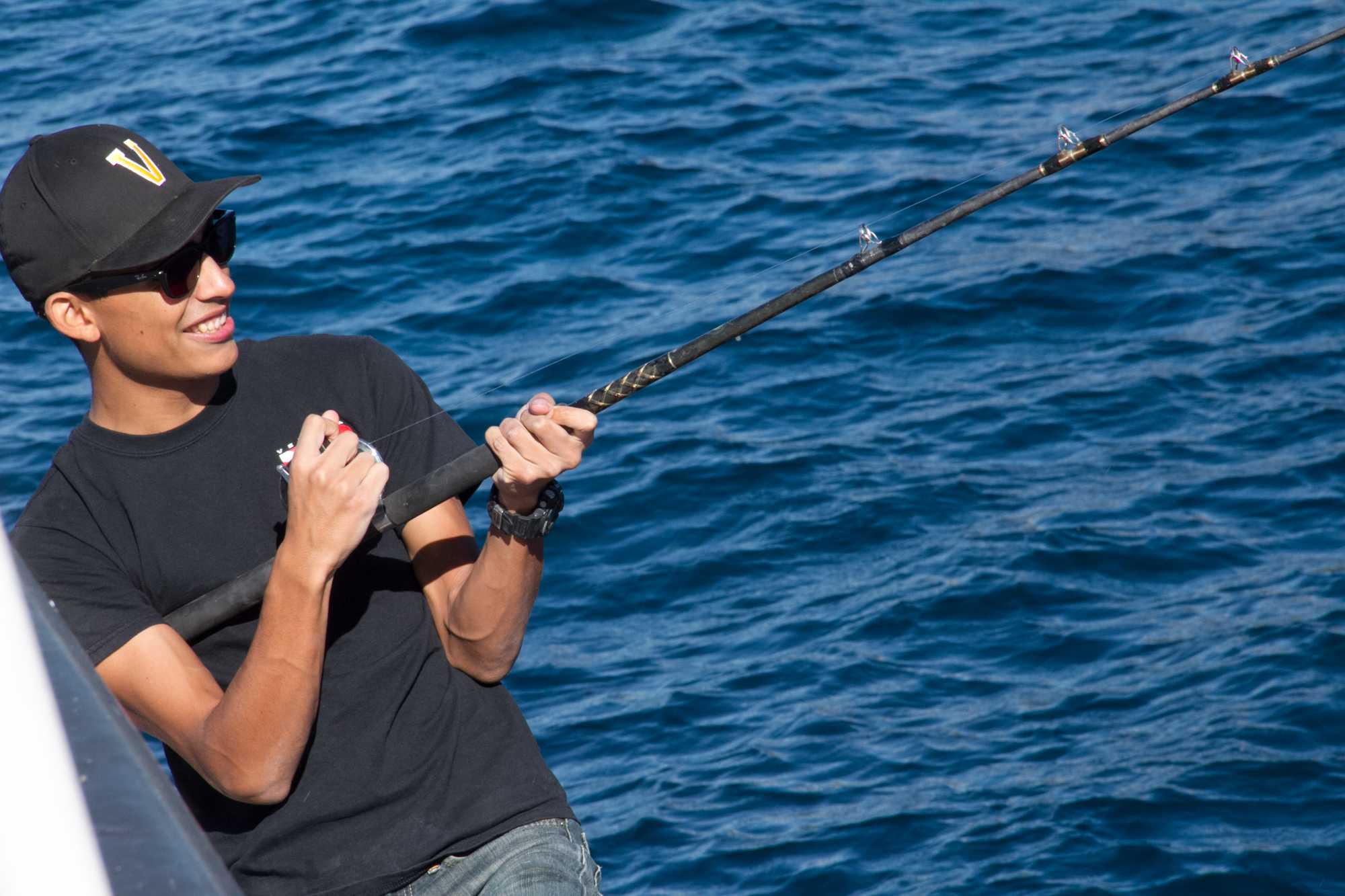 Gill tissue is also "filamentous," meaning it is cut up into smaller pieces. DNA stabilization fluid can more easily preserve all the DNA in gill tissue.
It is also easier to collect in the field. Other DNA samples, such as blood, muscle and skeletal tissue are much more difficult to collect and do not have as large of a genetic yield.
The first sample students collected will be used in the DNA project "Barcode of Life." Up to 20 of the specimens will be barcoded by Foothill students, while the rest will be sent to classrooms across the United States.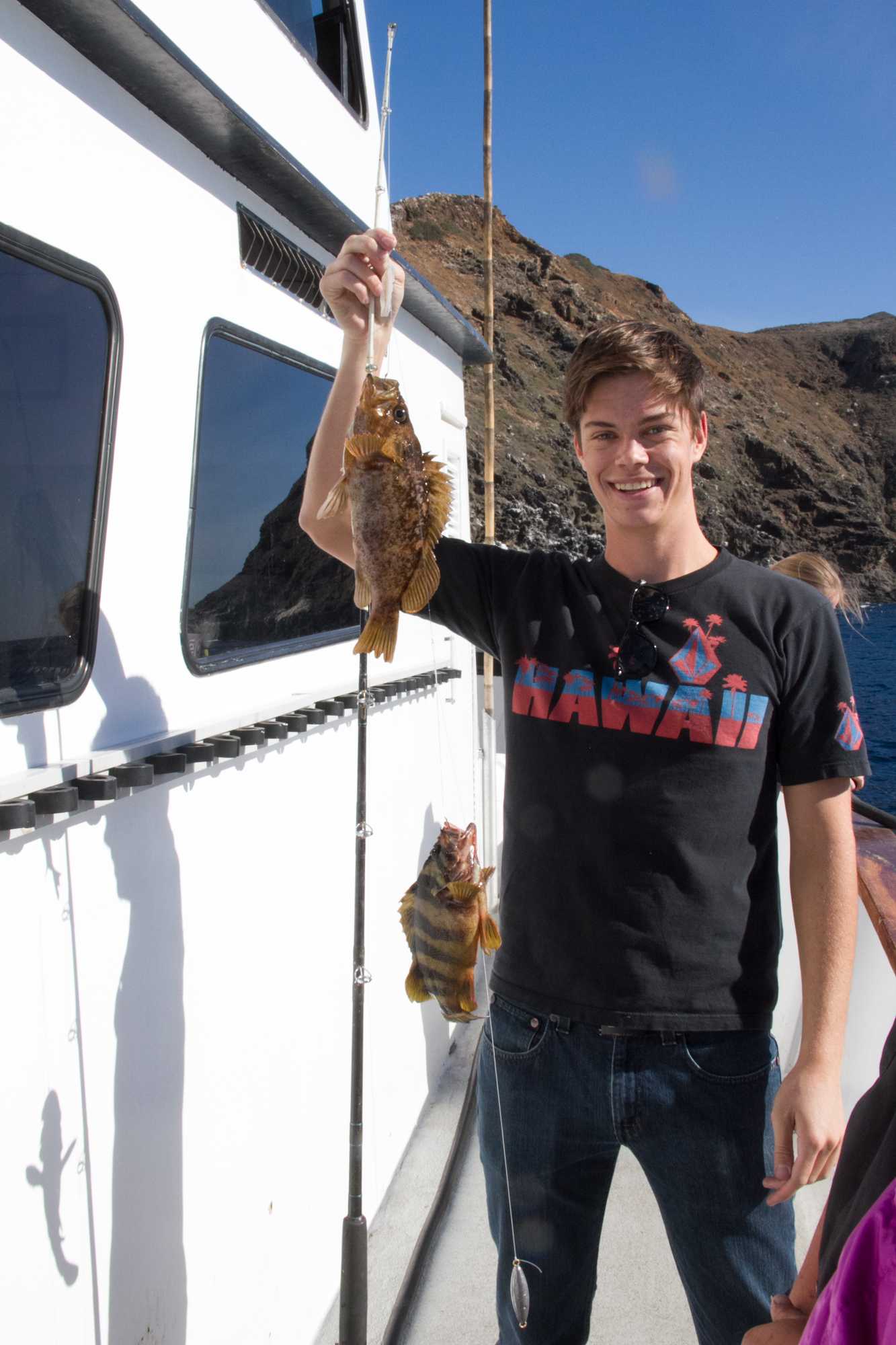 "Coming out here, we're actually getting DNA samples and going to see the sequences. All the sequences that say ATGC, we actually get to trim those and publish them. It's really awesome," senior Ciera Georgi said.
Senior Sandra Meliton said that the database also serves as a DNA dictionary.
"The purpose of this is to record every species. We're contributing to this database that we're making in order to identify every single species," senior Sandra Meliton said.
"Eventually you could just pick up a sample of water and see what species were in there."
The second sample students collected will be sent to an East Coast tissue bank, Ocean Genome Legacy (OGL), to be stored in liquid nitrogen. The bank gives scientists access to tissue from marine life for genetic research.
OGL hopes to collect one tissue sample from every marine animal. Southern Californian students have made large contributions of Pacific fish to the tissue bank.
According to Inobi, tissue banks are very important resources for scientists. He said it's difficult for scientists to pay for travel and lodging to do their own marine field research, as well as renting a boat and hiring a crew.
Tissue banks also help save animal lives, he said, so animals don't have to be unnecessarily killed.
A photo of each fish was taken with its ID number. Data was recorded about the fish, such as its species, the GPS coordinates and depth of where it was caught, and its DNA Barcode ID number. All the data will be stored as a digital voucher in the online database.
Students also bagged the fish to be stored as physical vouchers, which will be linked to the DNA sample. The fish will be stored in perpetuity in CMB's personal collection or given to a museum.
BioScience students caught over 70 fish each day, making this their most successful year yet.
Duffy said that students caught three species of fish that she, Inobi and Santeschi think have never been barcoded before: Halfmoon perch, Rainbow perch and a Rock Wrasse.
Foothill students said they are excited to begin barcoding and have their specimens sent to other student scientists.
"Students across the nation will be contributing reference barcodes, and our students will be the collectors," Duffy said. "There's been significant contributions over [the last six years] from Foothill students."
………………….
Background Photo Credit: Johnathan Carriger/The Foothill Dragon Press