83-year-old Foothill volunteer happiest when helping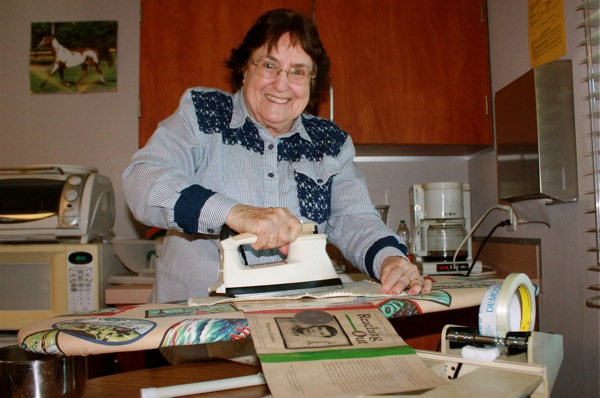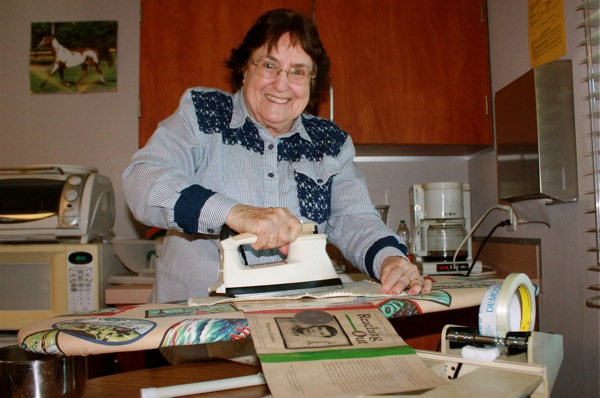 For 83-year-old Ellie Bollinger, community service didn't end at graduation. Her service of teaching and inspiring young minds continued on throughout her life.
She is registered as a substitute teacher in the Ventura Unified School District, and now volunteers every week at Foothill. You can find her in the Media Center, with her twinkling little eyes and bright smile, always helping out students.
"I'm happiest when I'm helping somebody," Bollinger admitted, "I enjoy (being at Foothill) because of the kids and the teacher that I'm working with."
Since the early sixties, Bollinger has been involved with teaching, schooling and community service. She worked for eight years as a teacher and a guidance counselor at Granada Hills High School in Los Angeles. She even has a masters degree in school administration and counseling credentials.
"I have gone back to school a lot," she noted of her various qualifications. "I have many teaching credentials."
Bollinger came to Foothill about three years ago. She volunteers six hours a week, on Tuesdays and Thursdays, helping out media center director Linda Kapala, sometimes ever substituting for her.
"I read about [Foothill] in the paper, and I thought they were doing a lot of good things," Bollinger explained. "I came and asked the principal if I could work here."
Kapala appreciates the extra help.
"Mr. Bova said he had a lady who would like to volunteer," Kapala said. "When she first came, I was a little skeptical. I realized she was older. Would she be able to handle the technology? But that was dispelled quickly."
Bollinger quickly caught on to the workload and the amount of technology that is needed at Foothill.
"She's the best volunteer you can get," Kapala said. "She debunks the myth that being 80 is old."
Bollinger is quite active. She has a thirst for adventure that shows that growing old, at least mentally, is a choice. She has been involved with the program People to People, and spent five summers traveling with the kids. She also traveled on her own to Denmark, India and Africa.
There was a passionate look in her eyes as she thought back to the memories of her experiences.
"One of the best things you learn by traveling is that people are the same everywhere," she said.
"She's done an immense amount of travel," Kapala exclaimed. "She's traveled all over the world! She took a zipline across the jungle!"
Besides her adventurous life, there is her community service. Bollinger is involved with The Laubach Literacy Program, and teaches English to adults who want to improve their skills. She also escorts senior citizens to various activities with Oxnard Senior Services.
"She's made service a part of her life and that's a great tie in to what kids [at Foothill] see," Kapala said.
At that moment, Kapala came by and asked Bollinger to take over something in her place; she was due at a meeting. Bollinger agreed, nodding excitedly. "I'm happiest when I'm helping somebody," she said.