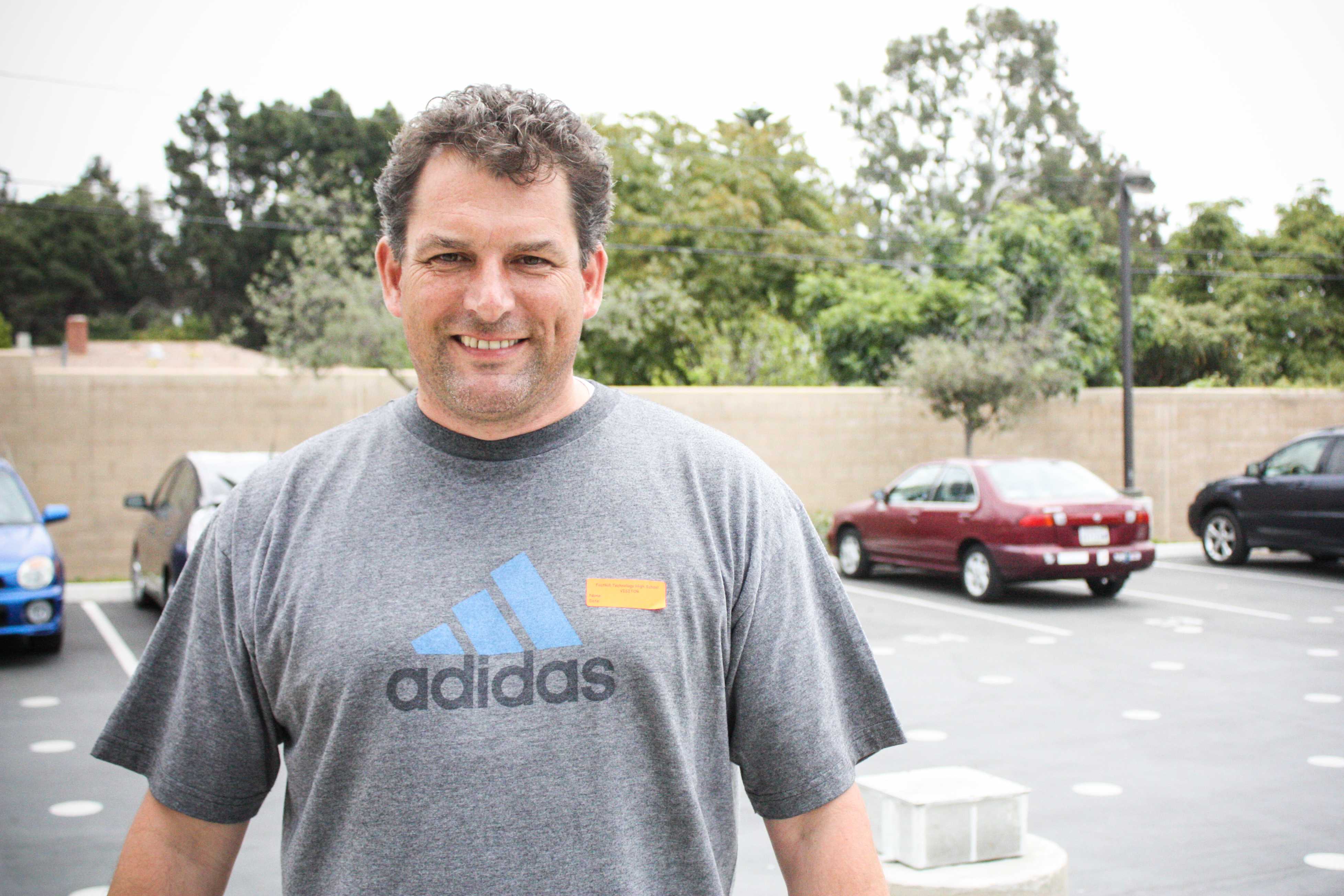 The new boys' varsity soccer coach, Andreas Wedderien, is beginning his first year of coaching a high school team. He has been playing soccer since he was ten-years-old. He was also the head coach of the Ventura Football Club, Real California, and Oxnard PAL club soccer teams.
Wedderien's love for the sport inspired him to begin his coaching career. His child's enrollment in Foothill led him to become involved as a coach.
Assistant coach Rick Villano explained that Wedderien was well qualified because of his extensive coaching and playing experience. Villano also said that Foothill's principal Joe Bova also took feedback from Wedderien's current players into consideration.
"Mr. Bova liked everything that was said about him in terms of his players […] His current players talk about what a good coach he is and like working with him, so he was the perfect fit," said Villano.
Wedderien holds the same good reputation with his new Foothill soccer players. Sophomore and varsity player Kahar McCullum said that he thinks Wedderien is a great coach.
"He's really hard on us, but it makes us good as players," said McCullum.
McCullum has also seen improvement in his soccer skills since Wedderien began coaching him.
"I shoot more, I take [fewer] touches, […] and [have] better perception of the field," said McCullum.
Another varsity player, freshman Mateo Carrillo, agreed with McCullum.
"I've learned more about positioning, where to be on the field, so I think he's helped with that," he said.
Carrillo enjoys the "constructive criticism" that Wedderien provides his players with.
McCullum and Carrillo are looking forward to the season and what it will bring.
"I'm pretty much looking forward to everything. It's going to be a lot of fun," said Carrillo.
Wedderien also looks forward to Foothill's first soccer season and has many expectations for his players.
"Quite honestly, what I think is we're going to have some rough patches, but I expect them to go at least to CIF," said Wedderien.
Wedderien expects the boys to develop into "footballers" as he teaches them "possession-style football."
"You want to be able to pass the ball on the ground, not just in the air, and obviously score goals," said Wedderien.
His knowledge of soccer, or "football" as it is called in many other countries, comes from 32 years of playing. He was born in Germany and played for Sport Club Charlottenburg, Brandenburg 03, and Hertha BSC Berlin, all of which are club teams in Germany. Wedderien also played on two higher-level teams in Germany.
"[I] was asked to participate in the West German Junior National team workouts in the summer of 1977. I also played for the Hertha BSC amateur team from 1980-1981 in the 3rd Division West German Amateur League," said Wedderien.
Wedderien believes his greatest accomplishment in his soccer career is "probably [playing on the] junior national team for Germany." He played for a season, but eventually gave up his own soccer career to help coach his sons.
"Coaching both of my sons' teams and playing myself did not work out, so I stopped playing and focused on coaching youth football," Wedderien said.
By collecting his prior experience and gaining respect from his current Foothill soccer players, Wedderien plans on "keeping the boys together [and] developing the boys" on their way to a successful first season of the Foothill soccer program.