AVID students travel from Getty to CSUN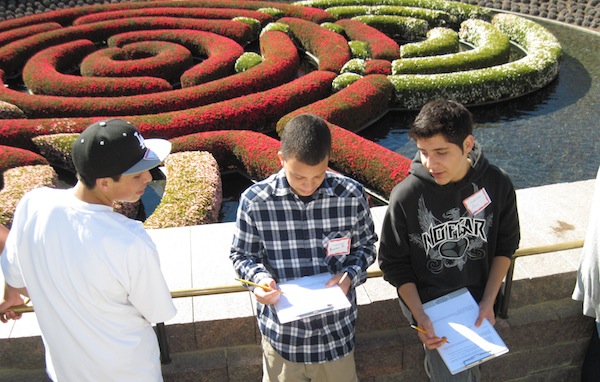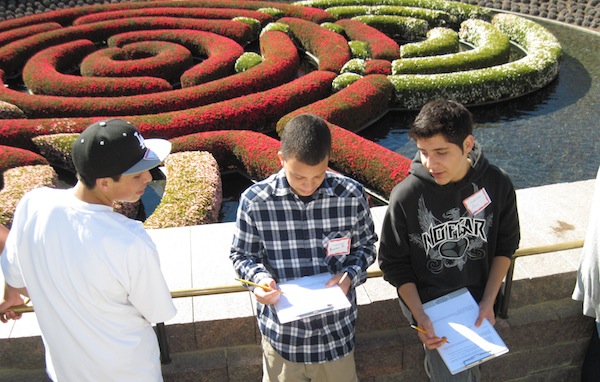 Metallic trams transported 90 Foothill AVID students to the home of some of the most unique art pieces in the world on Wednesday: the Getty Museum.
Advocating cultural diversity and promoting a true love of fine art, the Getty provided a unique immersion into the art world to many AVID students, some of whom had never visited the museum in the past. 
From neo-classical paintings and French porcelain to Italian Renaissance paintings and artistic garden settings, the trip was an eye opening experience for all.
"It's an honor to be here," said senior Joseph Corral, who had never been to the museum before.
Some students, however, arrived already knowing what they wanted to see the most at the museum. 
"I am really looking forward to seeing the sculptures, a lot of them are abstract and appealing [to me]," senior Nelly Figueroa said with an excited grin.
After analyzing several pieces of art at the Getty, the AVID class continued their trip by heading over to California State University at Northridge, a school that many AVID seniors had recently been accepted to.
One of the most unique aspects of CSUN was the library, which holds 1.4 million original texts in a temperature and light controlled room. The texts are secured in vaults in order to keep them preserved in their best condition. CSUN has a larger library collection than any of the other California State Universities.
Following the steps of a tour guide, the AVID students observed the campus and its many lecture halls. Many attempted to picture themselves living at the college.
"Honestly, I think it helps to visit colleges because you have a better idea of the diversity and whether or not you're comfortable in the environment," said junior Sandra Teran, who decided to apply to CSUN in the coming school year.