6 foods to try from Trader Joe's
Trader Joe's is not your average grocery store. It has a variety of healthy and specialty foods that cannot be found elsewhere. From chips to dried fruit, here are some foods unique to Trader Joe's that are worth a try.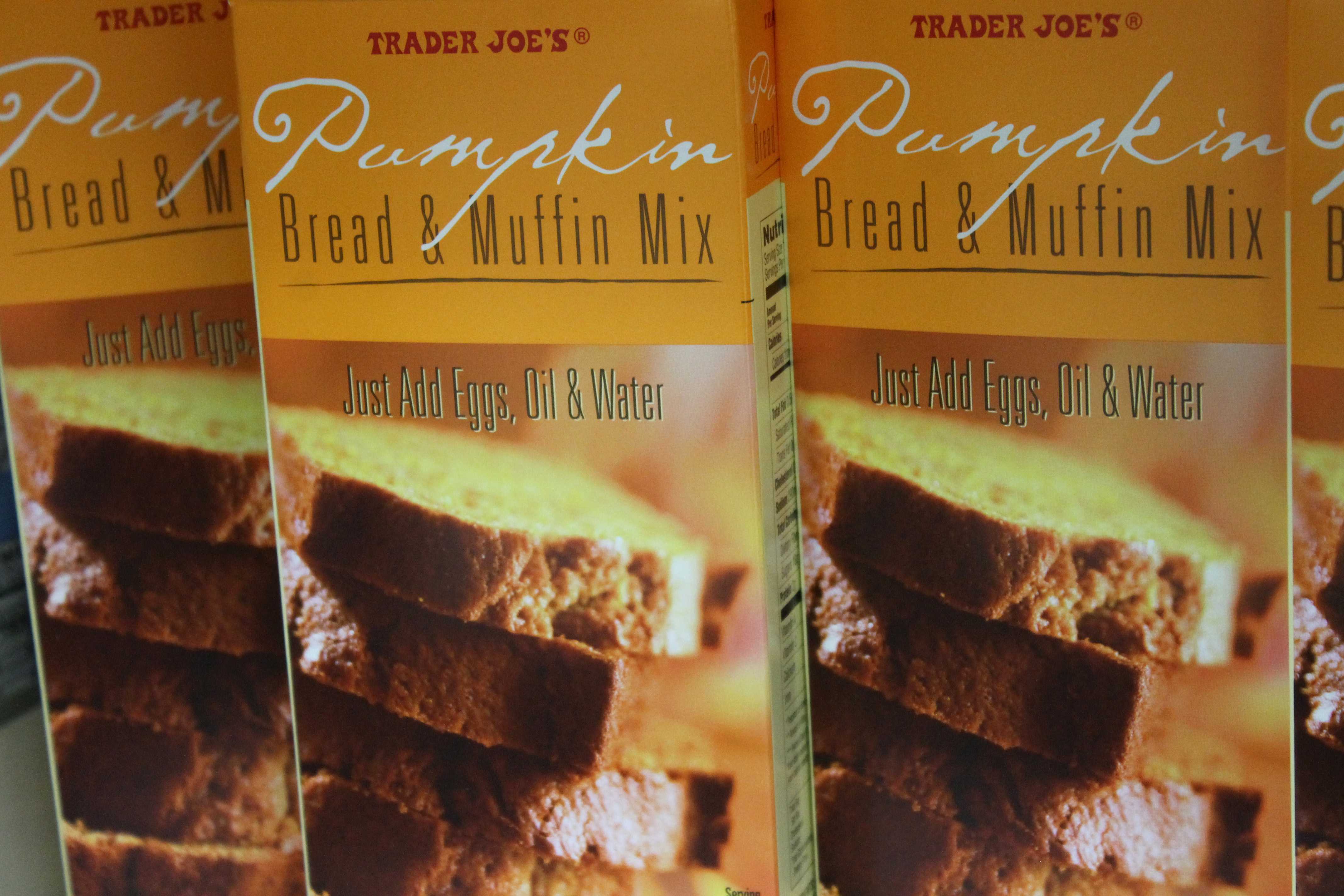 Pumpkin bread and muffin mix
With only three additional ingredients required, this mix is simple to make and as delicious as bread or muffins. It also has real pumpkin instead of artificial flavoring. Though the pumpkin and spice flavor is great on its own, there are many other possible additions like nuts, dried fruit, or even chocolate chips. Only sold at Trader Joe's for a few months, this bread is a great treat for fall.
Quinoa and black bean tortilla chips
These chips are not your average store-bought tortilla chips. Made from quinoa, black beans, and garlic, they are flavorful enough to eat alone, although they also taste great with salsa or guacamole. Quinoa, black beans, and organic corn make these chips healthier than typical tortilla chips. They go well with Mexican food, but are tasty with countless other dishes as well.
Blueberry/vanilla cultured coconut milk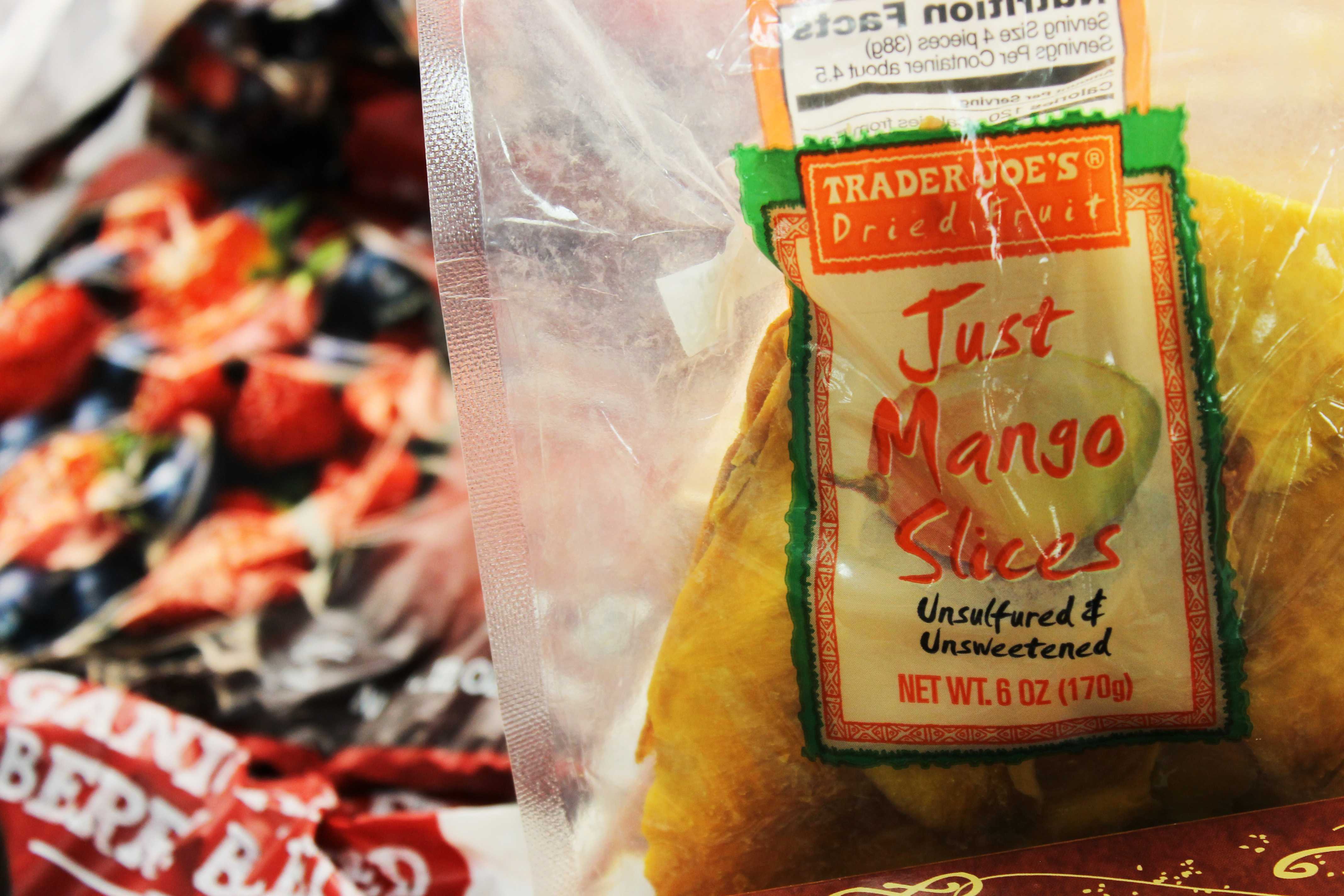 Although the name sounds strange, this is actually just yogurt that has been made from coconut milk instead of cow's milk. It comes in two flavors and is great by itself or topped with fruit or granola. There is only a hint of coconut flavor and the coconut milk creates a creamy texture. These "yogurts" are perfect for those avoiding dairy or for those just looking for a different breakfast or snack.
Just mango
Exactly what it sounds like, "just mango" is dried mango with no added ingredients. There is none of the added sugar, coloring, or flavor that is often found in dried fruit. Sweet and chewy, the mango is like a fruit roll-up, but healthier. A few pieces of "just mango" are great as a snack or healthy dessert.
Dark chocolate peanut butter cups
These bite-size treats are delicious, especially for those who love the combination of chocolate and peanut butter. They are similar to Reese's but use dark chocolate instead of milk chocolate. Even for those who don't love dark chocolate, these candies are a great treat.
Sesame honey almonds
These almonds are coated with honey and sesame seeds to make a crunchy, somewhat sweet snack. Great by the handful or atop salads and other dishes, these almonds are healthy, yet delicious. They work with either sweet or savory foods. You can also try mixing them with other nuts to create a unique trail mix.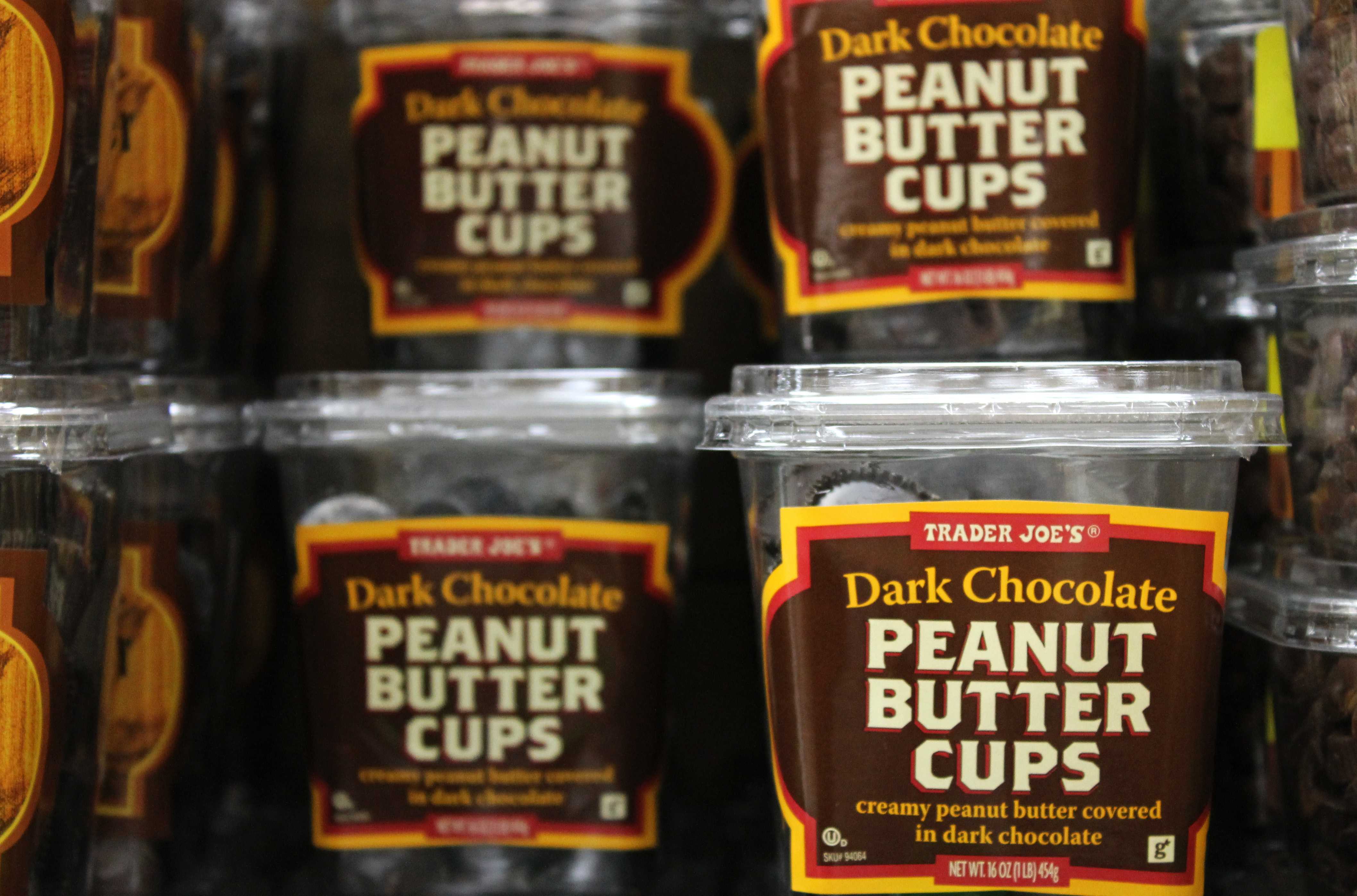 Of course, there are plenty of other items at Trader Joe's that are unique and delicious, but these six are a good starting place for anyone looking to try something new.