Best of 2010: Albums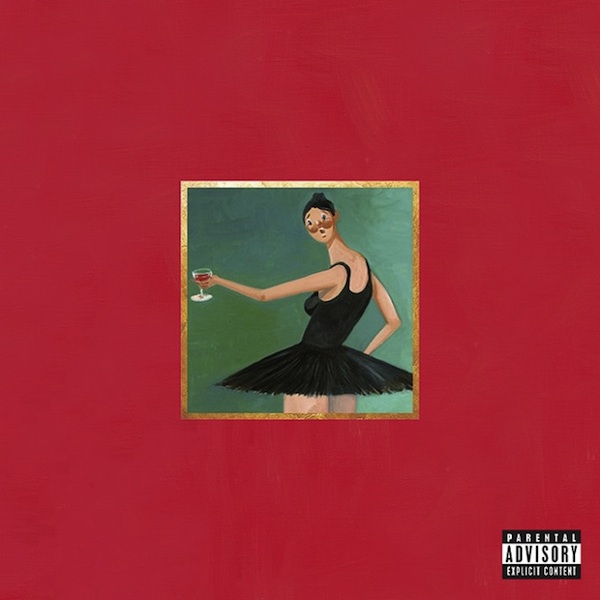 Anaika Miller
December 17, 2010
10: My Chemical Romance "Danger Days: The True Lives of the Fabulous Killjoys"
Released Nov. 22, this album has brought sunshine back to the world of alternative rock. The band's fourth album is basically the musical representation of a comic book; it paints the picture of the "Fabulous Killjoys" as they fight against a futuristic evil force. "Danger Days" has a brighter and more uplifting sound than any of the band's other three albums' clashing hyperactive songs like "Party Poison" and "Planetary (GO!)" with liquid angst: "Helena" or "The Sharpest Lives" (from the previous album "The Black Parade"). "Danger Days" could be the start of a new phenomenon in rock music.
9: Sleigh Bells "Treats"
Noise. Sleigh Bells make noise music sound easy, but to make catchy yet explosive songs is a difficult feat, but one that the duo consistently reaches with ease. Their music may be appearing in car commercials, or for new MTV shows, but their sound is still remarkably un-commercial. It's remarkable how a band that produces music unlike anything that shows up on Billboard's Top 20 keeps showing up in the oddest places, but if there is one thing that seems certain it is that Alexis Krauss and Derek E. Miller are here to stay. "Treats" was the band's first album, but they has already shown that they have found their niche.
8: Sufjan Stevens "All Delighted People EP"
Sufjan Stevens is revered in certain circles the way Harry Potter is revered at midnight book sales. His music doesn't seem to matter as much now that he is an indie-rock god who took five years off making a traditional full-length to make an art film and coo in the background of The National's "High Violet". But if anyone dismissed Sufjan in the latter half of 2010, they missed out on some great music. "The Age of Adz" was his full-length LP, but his 60 minute-long EP was his masterpiece this year. The eleven minute opening title track and the incredible seventeen minute long "Djohariah" (written for his younger sister) are excellent examples of exuberant extravagance, and his incredible sincerity comes through in every single track.
7: Miniature Tigers "Fortress"
Miniature Tigers' second album, released July 27, returned a classically weird indie-rock style to the fans. With a band as eccentric as Miniature Tigers, it's hard not to get lost in the strangely funny lyrics and quirky beat. With fun fast-paced songs like "Rock N' Roll Mountain Troll," it is hard to stop singing along. As more people become fans of indie music, Miniature Tigers will become more popular. "Fortress" embodies the quirky and cute style that the band had laid out in their first album "Tell it to the Volcano".
6: The Walkmen "Lisbon"
Hamilton Leithauser swoons on The Walkmen's latest album, mixing traditional rock ("Angela Surf City") with songs with clear international influences not only in name but in style ("Lisbon"). It is their most polished album, with clear production quality absent from their earlier works like "Bows + Arrows" but it still retains that "live" energy. "Stranded" and "Blue as Your Blood" are highlights on a consistently excellent album from indie-rock veterans.
5: Vampire Weekend "Contra"
Contra gives hope that music, even when it seems lost in a perpetual loop of fabricated, catchy songs, can still stand for something other then how big your wallet is. Song such as the first single from the album, "Cousins" is a perfect example of an up-beat, careless song. Contra gained more recognition than the their debut album, and gave Vampire Weekend more recognition as a band. This is an album of the year not because they did what no band has ever done, but because they make the listener feel like he/she is listening to something no one has ever heard.
4: Beach House "Teen Dream"
The duo from Maryland experimented with new sounds on their most recent album, released in January. This was their debut on Sub Pop Records, and they clearly used more production, and the music suits Victoria Legrand's voice perfectly. "Zebra", the opening track, is a spectacular song that shows the improvement of the band over time. The duet recently released a new holiday track, which shows that there are more good things to come.
3: Arcade Fire "The Suburbs"
The Suburbs can be explained with one word: powerful. Their anthems of this album symbolize the metaphorical transition from child to adult in their music and as a band. The listener has no choice but to feel nostalgic when listening to this album. The subtle chord changes ant the steady tempos allow this album to induce certain emotions. Arcade Fire deserves to have one of the best albums of the year because they perfected the fine art of writing and making music. And they did it while keeping a straight face.
2: LCD Soundsystem "This is Happening"
With the added knowledge that James Murphy has stated that this will be LCD's final album, the last track "Home" takes on a whole new meeting. What would have been an end to an album is now an end to a band, and it could not be more fitting. LCD has always been at the party, getting innocuous, meeting someone great, talking to all my friends, dancing themselves clean. Even "Losing My Edge" seems like a paranoid inner monologue of someone realizing that everyone at the party suddenly became cooler than you. "Home" is the conclusion of the party, stumbling home after a long night. "Home" is ultimately the best song on the album, but the blog-like rant "Pow Pow" and the powerful "All I Want" are also great stand-alone tracks that support the album. The last line uttered by Murphy is "And so goodnight", and like Mangum's exit from the chair at the end of "Two Headed Boy Part 2" it has a sense of finality and purpose.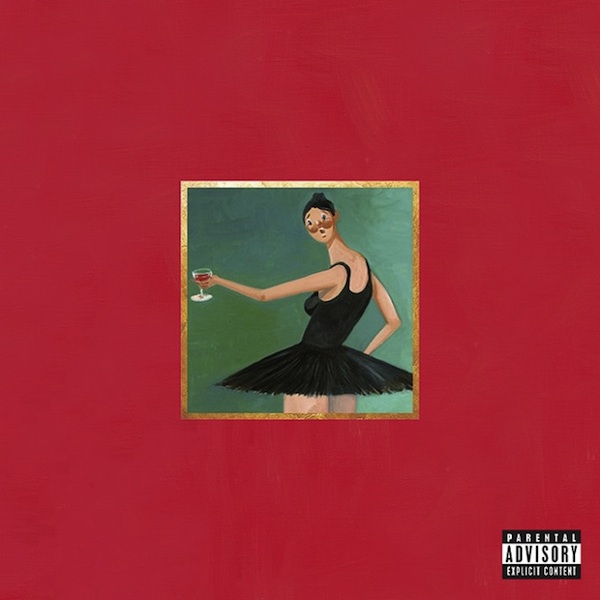 1: Kanye West "My Beautiful Dark Twisted Fantasy"
This has been a nice list of albums, and I'mma let you finish reading, but Kanye West released one of the best albums of all time. Yes, he is self-centered and self-aggrandizing, but he makes transcendent music that is not usually associated with contemporary hip-hop. With the album beginning and finishing with voices that are not Kanye's, it seems that he has become willing to take the back seat when it is necessary, but he still busts out great verses on "POWER" and "Monster" that are humorous as well as genuinely complex.
The best track (and the title of his 35 minute epic music video) "Runaway" is not only a critique of Kanye by Kanye, it is a powerful ballad of loss and defeat. What makes this the best album of the year is not that his public image serves the record, his public image IS the record. Kanye is aware of how people view him, and he uses that to his advantage to make a personal yet encompassing album that samples not only hip-hop and soul artists, but Bon Iver's Justin Vernon and Elton John. His rhymes may be juvenile at certain points, but it is clear that his musical sense has matured, this is no "808's and Heartbreak". There are no bona fide hits like "Gold Digger", though "All of the Lights" definitely has the most potential to become a radio mainstay, but the album is cohesive and complex with varying accompanying instruments and terrific guest spots from Jay-Z and Nicki Minaj.