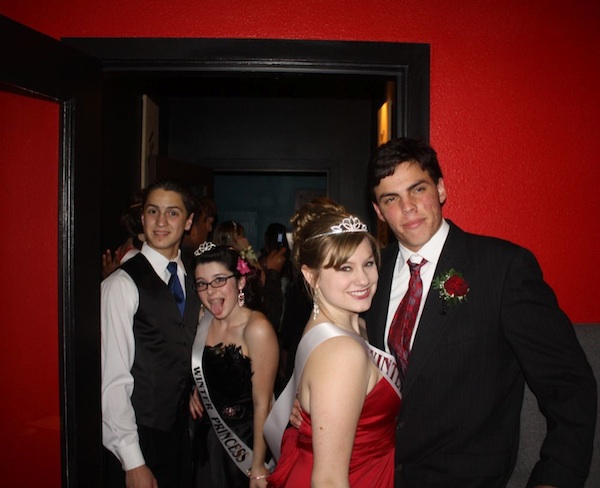 Winter Formal 2010 kicked off at 7 p.m. Saturday night, and what a night it was. From incredible dancing to awesome music, Foothill students gathered at Epic Ventura to show they know how to have a good time.  
Vintage suits and ties, extravagant dresses, and classy people were what this night was all about. Students from Foothill were provided with the opportunity to invite dates from neighboring high schools Ventura and Buena or high school alumni to the dance as well.
Attendees of the event danced to up-beat club favorites like "California Girls" by Katy Perry and "Like a G6" by Far East Movement, as well as "You're a Jerk" as made famous by New Boyz.
The music had a fast tempo, was popular and loud which made it easy to dance to. It was, however, not very well ventilated in the dance room. There were many complaints that the heat given off by the students made dancing in the room almost unbearable.
 
Junior Mia Mcarthy, an ASB representative at Foothill said, "More people showed up this year, which is awesome."
 
Some students enjoyed themselves whilst others checked their Facebook accounts on the available computers in the lobby.
 
But junior Henry Ashworth stuck to the dance floor.  
"I like slidin' and glidin', movin' and groovin'…swingin' and singing; I like to sachet while I partay," said Ashworth.
 
Rachel Alston said, "We like to get jiffy with it."
 
The night raged on with smiling faces and flashing lights until the announcement of Winter Court candidates. The princes and princesses of each year were as follows: seniors Alexandra Zinik and David White, seniors Karmen Fernandez Johnston and Luke Scolari, seniors Nelly Figueroa and Joseph Corral, juniors Megan Pratt and Devon Henderson, sophomores Siena Birdsall and Sam Vandenburg, and freshman Hailey Winfield and Andrew Green. The prince and princesses were unveiled at the Winter Formal Expo on Friday, Dec. 3.
Queen of the night, senior Alexandra Zinik, was excited about the dance but even more pleased with being voted Queen.
"I was blown away when I got crowned and it was the happiest moment of my life," said Zinik, "I thought it was really fun and exciting, and I liked the location."
Upon asking King David White how he felt about winning with his girlfriend he only smiled and said, "It made my day to see her wish come true."
But the King and Queen weren't the only ones who thought the dance was an eventful experience. Junior princess Megan Pratt said"I thought it was good dance but it was way too hot."
"I like the location and the set up of the room, but I thought it was a bit too small for the venue," Pratt said, "But the lighting was cool, they played good music, and it seemed like a fun time for all parties involved."