Ballerina gracefully balances dance and school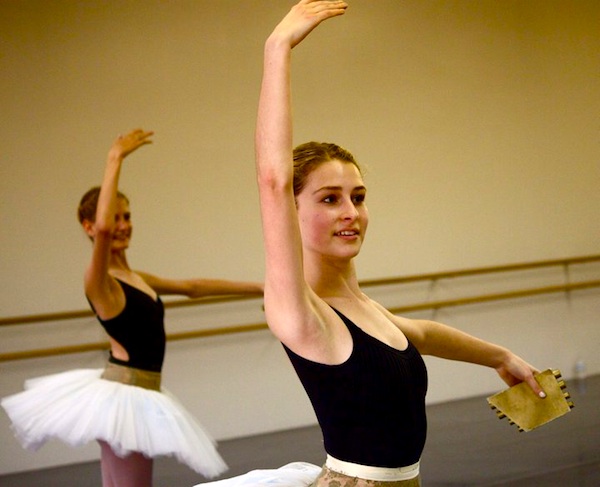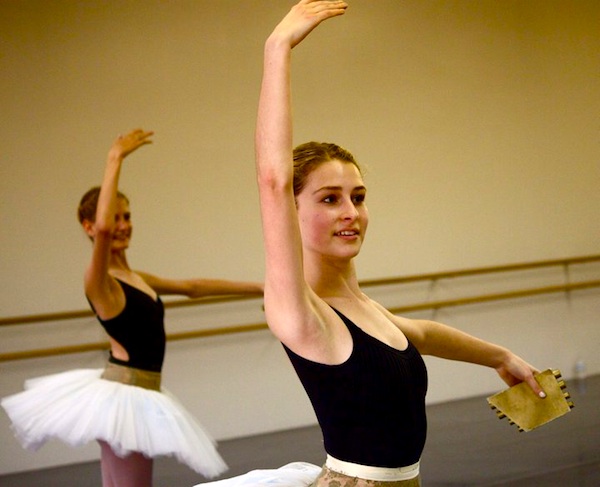 Football players are praised for their masculinity and the sport is popular among high schools. Swimmers are noticed for their hectic work out schedules and biceps. Basketball players and soccer players astonish people with their stamina and leg muscles. But aren't we forgetting to recognize the great strength, agility, and flexibility of ballerinas?
Many people know Foothill junior Shaena Singer as a ballerina, but do they really understand the demands of this sport? During lunch, Singer's choice of high protein and fiber food: flavored yogurt, granola, and fruit reflects the fact that she spends 10-26 hours at the Oakley Ballet Center in Ventura every week.
Singer began ballet at a young age and achieved every beginning ballerina's dream of dancing on pointe at the age of nine. She has participated in 11 Nutcracker shows, and is now performing in another Nutcracker this weekend.
Even though Singer is often at her ballet studio, she manages to find time to take rigorous AP courses and is a member of the highly esteemed Bioscience Academy.
"Bioscience definitely has demands that are hard. But it's amazing, Shaena never users ballet as an excuse while other people always use sports as an excuse. She never lets it get in the way, yet I know she spends hours in the studio," Foothill science teacher Wendi Butler said.
Singer will be dancing the role of the Columbine doll, Snow corps de ballet, a Season Fairy soloist, a Spaniard, an Arabian, a shepherdess, and Flowers corps de ballet.
 "I go twice a year to her [Shaena] performances and Shaena's years of ballet definitely show on stage," said Foothill junior Lauren Sohasky.
Singer radiates as she tackles on a full schedule of academics and the physical demands of one of the most intensive sports.
"To be able to perform on stage is also amazing. I mean you spend months in advance preparing for these shows, and once you get out on stage you just have to do your best and know that you did everything you could to prepare, so you just have to go out there and have fun," Singer said.
For those who still aren't appreciative of the physical strain of ballet, come see Singer in action at the annual Nutcracker as she works every muscle to a perfect arabesque for a sturdy balance and form while still maintaining the graceful beauty of a ballerina.
This year's Nutcracker performance is at the Oxnard Performance Arts Center. This classic Christmas favorite will also feature The Footworks Community Orchestra and Channelaire Chorus on Saturday at 7 p.m. and Sunday at 2 p.m.