Dragon Press earns national recognition in Kansas City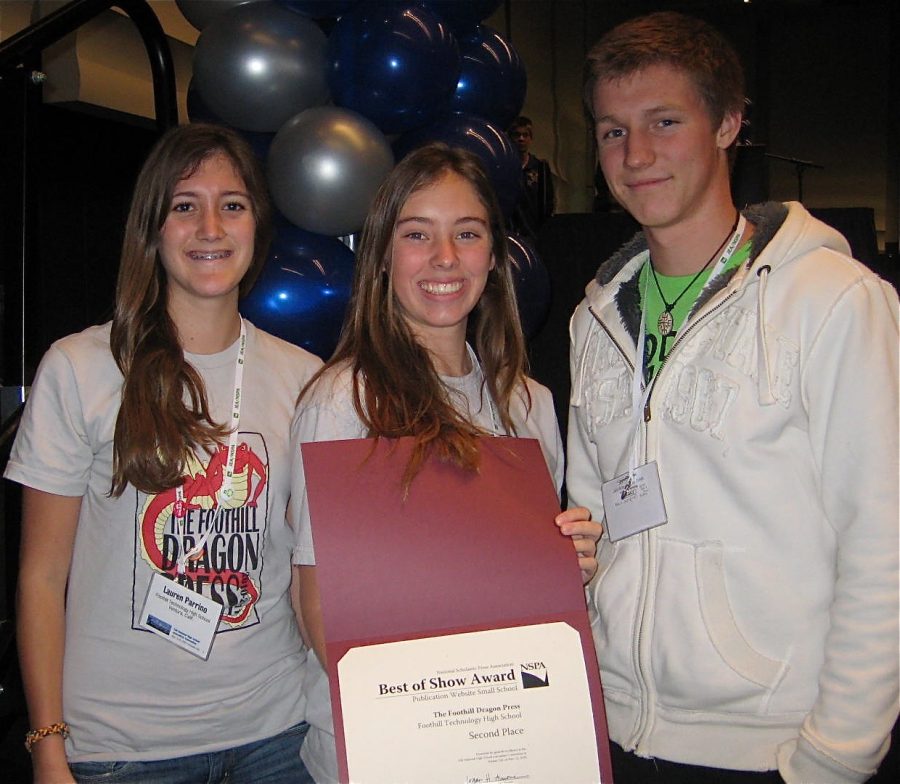 Anaika Miller
November 14, 2010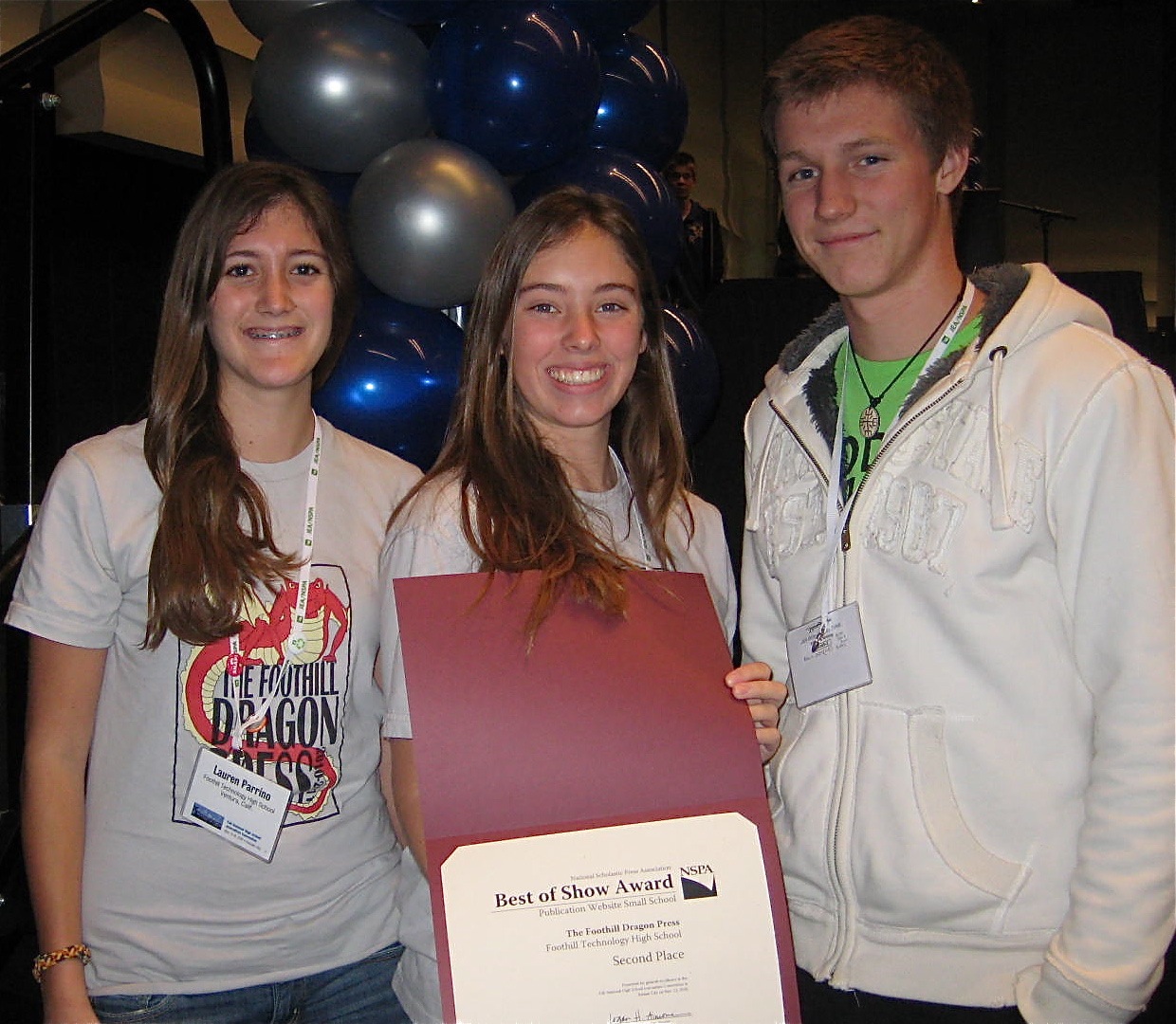 From left, Lauren Parrino, Anaika Miller and Trevor Jordan accept the second place Best of Show award on behalf of the Foothill Dragon Press Saturday in Kansas City, Mo. Credit: Melissa Wantz.
The National Scholastic Press Association recognized The Foothill Dragon Press on Saturday as one of the top online student news programs in the country.
The website was awarded second place in the Best of Show contest at the Journalism Education Association's national convention in Kansas City, Mo., which was attended by nearly 4,600 students, teachers and professional journalists from 38 states, D.C. and England.
Ten high schools were honored in the Best of Show Website category for schools with populations of less than 1,500 students. Websites were judged on the overall quality of stories, design, interactivity, social media tools, and multimedia, such as videos, audio slide shows, photography.
Only high schools sending participants to the convention could enter the competition. The top ten websites in the small schools category included high schools from Virginia, Minnesota, Iowa, Michigan, Washington, Missouri and Kansas. Taking first place honors was The Chronicle, produced by Harvard-Westlake School in North Hollywood.
Additional awards were given out for Best of Show in yearbook, newspaper and broadcast news categories. NSPA officials would not release the number of schools that entered each category, but stated there were more than 400 entries overall.
Editor in chief Anaika Miller and staff reporter Trevor Jordan, both juniors, along with multimedia editor Lauren Parrino, a senior, attended the convention with adviser Melissa Wantz. This was the second national convention the Dragon Press staff has attended and the first time the publication, which was founded in Oct. 2009, has been honored at the national level. The publication, which is produced exclusively online, received county and tri-county honors in the spring.
On Sunday, the last day of the three-day convention, Miller was awarded honorable mention for a news article she wrote during the Write-Off competition, during which student journalists listened to a panel advocating year-round education programs and then had 70 minutes to write a news story or editorial on the discussion. The top 30 percent of Write-Off participants were awarded superior, excellent and honorable mention titles. 
Updated to add the locations attendees traveled from.