Friends of the Library sales a budget solution for book lovers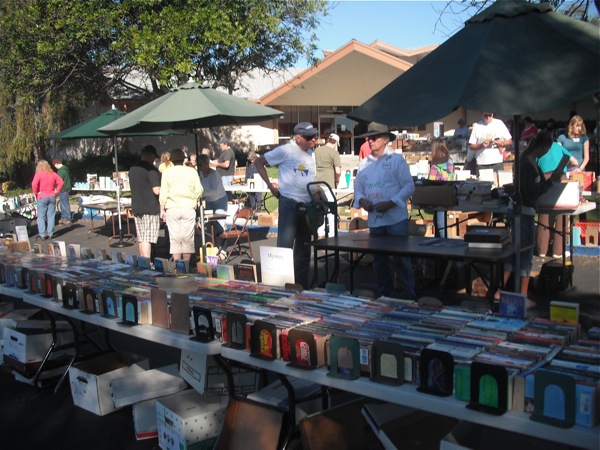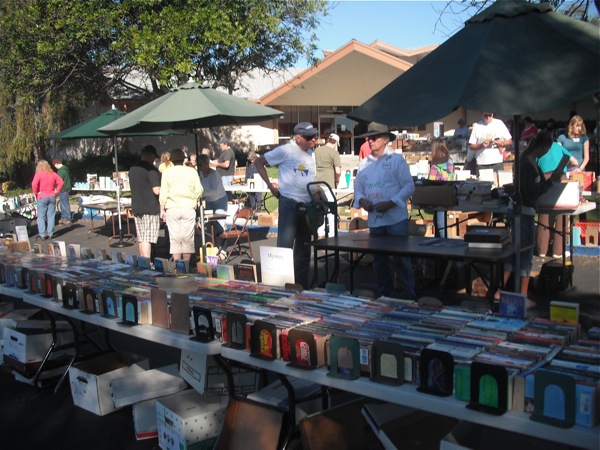 Volunteers gather October 9 at former Wright Library for book sale. Eva Morales/The Foothill Dragon Press.
In a time of economic distress, community members need alternatives that make sense for their wallet. Therefore, it is logical to check out San Buenaventura Friends of the Library events; it's a way to buy the books you love for less.
On October 9 many were eagerly searching through the many books at the San Buenaventura Friends of the Library Book Sale to find what they were looking for. According to there website, "the book sale has books that range from Fiction, Non-Fiction, Children, Large Print, Classics, and anything else you might be looking for."  All at prices you can afford in this tough economy.
Chuck Carlson, the manager of periodic sales, said, "The economy has presented a condition where people can't go to Barnes & Noble any more, people are starting to need an alternative:  cheaper prices. They need these sales."
By buying your books at the book sale people are not only benefiting from a cheaper price, but you're also helping with a bigger cause; it helps by raising funds for reading programs and to buy new books. The money earned at these book sales goes towards supporting E.P. Foster Library and the Avenue Library of the City of Ventura.
The money made may also help to purchase library materials and equipment such as: CDs, DVDs, books on tape, display and bookcases. As well as year round reading programs and summer programs for children and youth in the community.
There are three ways to get involved in this great cause: by buying the books, by volunteering, and by donating books at one of the libraries which will be sold at the book sale.
San Buenaventura Friends of the Library is an all-volunteer organization, working hard to help Ventura's libraries.
Elizabeth Znamenacek, a student volunteer, said, "I have volunteered since I was 12 years old, I will keep volunteering at the E. P. Foster library and at the book sales for as long as I can."
Her goal is to get the Presidential Community Service Seal for doing community service for 225 hours. "Right now I have 75 hours so far," said Znamenacek.
When asked why the book sales are so important she said, "I believe it's very beneficial to the whole community."
Carlson said, "People should volunteer at these events because it's something worthwhile. The volunteers just keep coming back."
If you missed this book sale, no worries.  The next event are Winter Book sales on Saturday, Jan. 22 10am-3pm and Sunday, Jan. 23 12am-3pm.