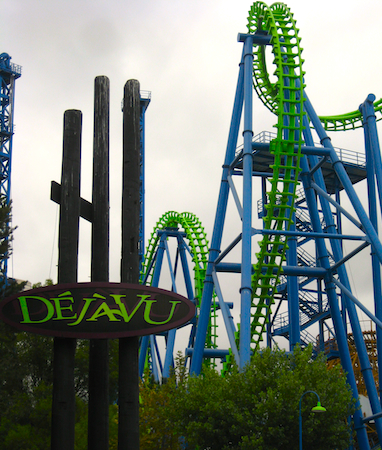 Students in Wendi Butler's third-period Honors Physiology class held their breaths during the agonizing minutes before Principal Joe Bova announced Foothill Technology's Academic Performance Index (API) scores at a little after 10:00 am on Monday.  
Last year, Bova promised a Magic Mountain field trip to the entire student body if Foothill's API score was 900 or above. With this in mind, everyone on campus anxiously awaited the news after Dana Eaton, campus supervisor, reported over the daily announcements that there would be an interruption during third period to reveal Foothill's score.
"I don't think we're going to make it," junior Izzy Znamenacek whispered, referring to Foothill's goal of achieving a 900. Minutes later, Eaton's voice came on over the intercom in room E104 and within seconds, Bova began to speak.
After explaining the importance of the API scores, and after saying how proud he was of Foothill's faculty and staff, Bova reached the moment everyone had been anticipating.
"We received the score, this score is the highest we have ever received at Foothill Technology High School, and the score we received was 906," Bova said, drawing out every word as his voice was broadcast through every classroom.
Excited cheers erupted in classrooms, and teachers happily congratulated their students. Butler told her class that Foothill has proven that not all schools that achieve 900 or above are private or magnet.
"This also demonstrates that the culture of a school can change the students' outlook (on education)," Butler said.
Foothill is still the highest-ranking high school in the district having beat Buena High, Ventura High and El Camino High who received 765, 782, and 821, respectively.
However, Oak Park High School of Oak Park jumped from 895 to 908, unseating Foothill as the best-performing high school in Ventura County, a title Foothill has held since the API scoring system first began.
Achieving this coveted score has come after a lot of hard work, and all sophomores, juniors and seniors will be rewarded with the trip to Magic Mountain on October 11. Freshmen, who did not contribute to this year's score, will stay behind to attend the launch of their 9th Grade Projects.
For a complete list of API results for schools in Ventura County, click here.