Choosing your perfect gym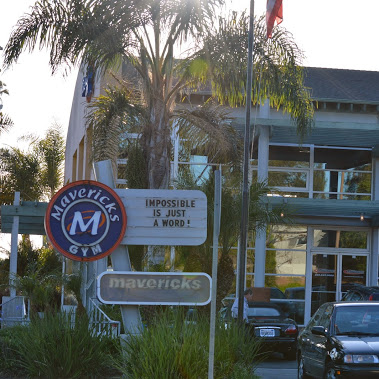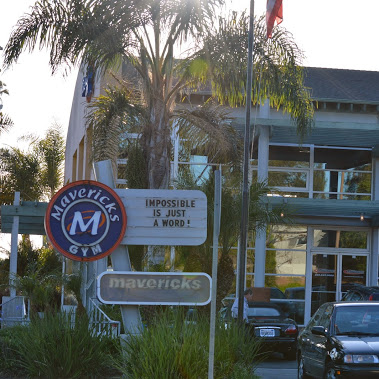 With summer coming in just a few months, it's the perfect time to join a gym and get fit. But which gym? Which gym will cater to your needs, your budget, and offer those extra special aspects that give a gym its unique charm? Here are a few local gyms where you can pump iron.
1. Mavericks
Conveniently just a block away from Foothill, Mavericks Gym can be accessed quickly. This smaller gym is cozy and offers a variety of classes and machines. For example, one can workout on the main floor with a personal trainer. The personal trainer will work with you to improve and strengthen your body (such as upper arm strength, leg strength, or your abs). This customizable training will keep your workouts interesting and help you achieve your fitness goal. Although the gym is small and doesn't offer popular amenities such as a pool or tennis courts, it makes up for that with a relatively cheap membership fee of $39 a month (with unlimited access to machine equipment, spin classes and exercise classes), the perfect amount for a high school student's budget. Just walk down the street for a quick, healthy workout!
2. YMCA
It's fun to stay at the YMCA! The YMCA, a famous family-friendly gym, is located in midtown Ventura. The YMCA has a wide variety of amenities, including two pools, exercise classes, fitness equipment, and multipurpose courts. The YMCA appeals to teens with its Y Teen Center with Wii Fitness games, basketball, and DDR. Teen membership is very cheap here, only $27, making it a great place to work out with your friends. Many people in Ventura belong to the YMCA, and with such a cheap membership, it's an inexpensive place for you and your friends to exercise together. Get on down to the YMCA, fun for everyone.
E is for Easy Yoga! Whether you are just starting out or looking for some relaxation and meditation, our Easy… http://t.co/wN5yEcbW7p

— Ventura Family YMCA (@VenturaYMCA) March 24, 2014
3. Pierpont Racquet Club
For those with a taste in a more private gym, the Pierpont Racquet Club is perfect. Located on San Jon Road, the Pierpont Racquet Club gives off a beachy vibe. The Pierpont Racquet Club offers a lot: tennis courts, indoor racquetball/squash courts, a heated indoor and outdoor pool, fitness rooms with equipment, and exercise classes such as ballet, yoga, zumba, and pilates. There is also a spa and a fun day-care center for kids. The Pierpont Racquet Club is most known for its tennis program. You can take private, semi-private, or group tennis lessons with professional instructors. They have tennis socials, tournaments, and a High Performance Tennis Program for children and teens. Although expensive (Traditional Memberships are more, with $140 a month for single and a membership fee of $750, while a Special Membership is less expensive, with $110 a month for a single and a membership fee of $675), being a member of the Pierpont means you have a private experience without having to worry about people taking up all the machines or not finding an available court to play a game of tennis in. Walk into the Pierpont for a relaxing, quiet, and friendly experience.
4. Specialty Gyms
If you want to try something completely new and different, attend a gym that specializes in one area of fitness. In the mood for Latin music and dancing? Try different forms of Zumba at Ventura Danzar. Find your inner zen and increase your flexibility with yoga at YogaJones. Punch, kick, jump, and tackle (safely) at KnuckleHeadz Boxing, "Ventura, California's premiere boxing and mixed martial arts gym!" Leap, pirouette, and shuffle at Billy Clower Dance Studio, where you can learn tap, jazz, or ballet. There are other gyms in Ventura that offer a wide variety of specialty fitness, as well.
No matter which gym you attend, find the gym that offers the facilities and programs you want, is in the most convenient location, and is at a reasonable (and affordable) price for you. The gym you find will become your fitness haven, and essentially, your home.