The SAT: Intimidator and profiteer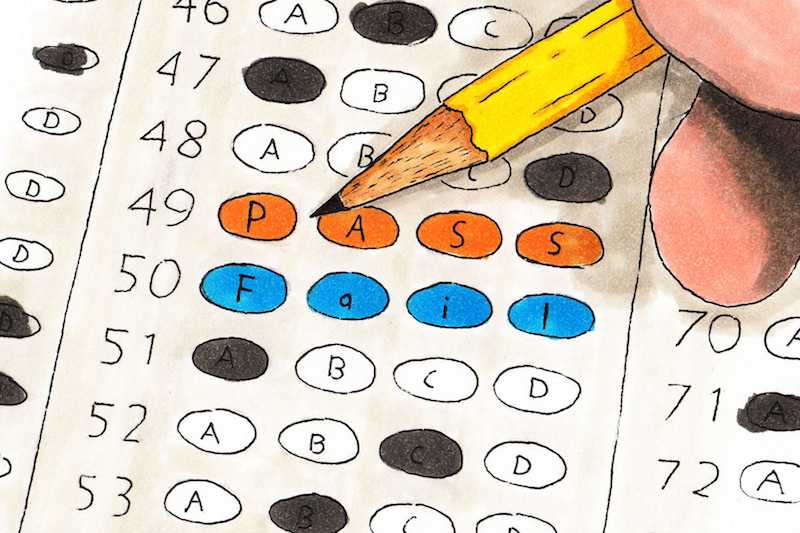 By the time a student graduates from high school, especially at Foothill, it is fair enough to say they have accumulated a sufficient, if not overflowing, repertoire of knowledge. Primed and prepped students are ready to assault the world with invigorated minds and inspired hearts, differentiating into the workers and leaders of the next generation.
So for those students concerned with attending college after high school, a seemingly vast majority, it is stressful to the say the least when one realizes their entire academic career, past and future, can be summed up and predicted by one juggernaut of a test: the SAT (the ACT is on equal grounds but for simplicity and overall popularity, I will focus solely on the SAT).
One Saturday, four hours, $50-$100 (for the test alone), stress level over 9,000.
Just thinking about all of those empty bubbles is a nightmare in itself.
Deep, sunken eye sockets staring you in the face as you steep in trepidation over five homogenous and esoteric words: abase or abate, abject or abjure, abridge or truncate?  You bubble in one, and the remaining bubbles silently cackle as you doubtfully move on to a math problem you haven't done since ninth grade: "Calculate the probability of you performing poorly on the SAT."  
To top it all off, a totalitarian clock, the bane of SAT existence, is swiftly ticking towards zero, and when the menacing bubbles are finally arranged in some chaotic fashion, it's time to write an essay.
Oh right, and there's the whole fact that this could determine your life for the next four to eight years, as well as your financial debt for the next 40.
Sure it's hyperbolical, but in all truthiness (probably not an SAT word), the SAT is a highly flawed indicator swayed significantly by socio-economic status.
The SAT and college admission process is a system, and like all rigid systems, it is subject to abuse, manipulation, and error. However, the SAT has strayed far from its original intention, and it's time for a new test, if not a new system.
First used in 1933 by Harvard to screen public school students for scholarship eligibility, the test was created to select for innate intelligence and merit present specifically in lower income or less privileged students.
These days, it does the opposite.
According to studies found by the Ledger-Enquirer, "family incomes of less than $20,000 a year have a mean score of 1310, while those with family incomes of more than $20,000 have a mean score of 1715."
Lower privileged students, and even average income ones whose parents don't have the extra money to throw away on SAT prep, are at a significant disadvantage when it comes to succeeding on the SAT.
Not only is the SAT a limited, unfair, and sometimes inaccurate portrayal of a student's intelligence and ability to excel in college, but it's  run more like a business than a gateway to education.
Signing up for the SAT is about as long and arduous as the test itself, and when you get to the payment option, it's equally overwhelming.
You can start at the bare bones fee of $51, which lets you take the test and get a score. But then, additional fees can easily be tacked on: comprehensive test analysis, hand-verification, registration via phone, late registration, SAT subject tests, rushed order request, etc.
With all the other options, it feels like you're getting the short end of the stick if you don't purchase anything extra, and if you plan on taking the test a second time in hopes of improving your score it seems foolish not to order the test analysis so that you can see what you did wrong and how to improve.
Before you know it, you're being billed for over $50 so that you can waste a precious Saturday to take a test.
I know that's just the nature of the game, and that there are price waivers for low-economic income families, but the point where money becomes a real obstacle is in the preparation.
SAT boot camps, online tutoring, private tutoring, course study guides, and the whole smorgasbord of resources cost from hundreds to thousands of dollars, giving test-takers who can afford them a significant upper hand. It's almost like cheating…except it's allowed and the companies which offer many of these prep courses rake in the profits each year.
Obviously no high school student enjoys the SAT, looks forward to it, or dreams of writing SAT questions one day. As a high school junior who recently took and will likely retake the SAT, it's easy to be a critic (well, it's always easy to be a critic).  Yet I recognize how even a flawed and simplistic test like the SAT can be, if not an ideal indicator, a practical separator for college's offices of admission.
There does need to be some way to weed through the thousands of applications that eventually appear identical, and something like the SAT is often used for just that reason.
But there has to be a better way than the current state of the SAT.
Maybe a more versatile and changing test which can't be figured out like an algorithm by expensive tutors. Maybe a test based more on intelligence than memory. Maybe a test which gauges creativity and ingenuity as well as logic.
Logistically, it's hard to make a uniform test to fit all student's learning styles and all college's preferences. There is, however, some hope for its future.
Recently the SAT was redesigned, returning the maximum score to 1600 and making the essay optional and based off of evidence from an analyzed source. Among these changes are an increasing importance placed on backing answers up with evidence, focusing math questions, involving real world issues, and abolishing the penalty for wrong answers.
These changes, which will be enacted when the new test is first released in 2016, offer hopeful steps in the right direction. Time will tell how effective the new SAT will actually be at negating socio-economic disparities and lessening the for-profit aspect of the test.
While I am still skeptical about its impact, being that any one test has too many variables to be uniform, I do think it may lessen student's reliance on opportunistic SAT preparatory companies which feed off it.
With great flexibility and heightened attention to its flaws, the SAT, whose name no longer stands for anything, may eventually rediscover a meaning other than "Slimy and Atrocious Torture."