BREAKING NEWS: Mr. Villa will not be returning next year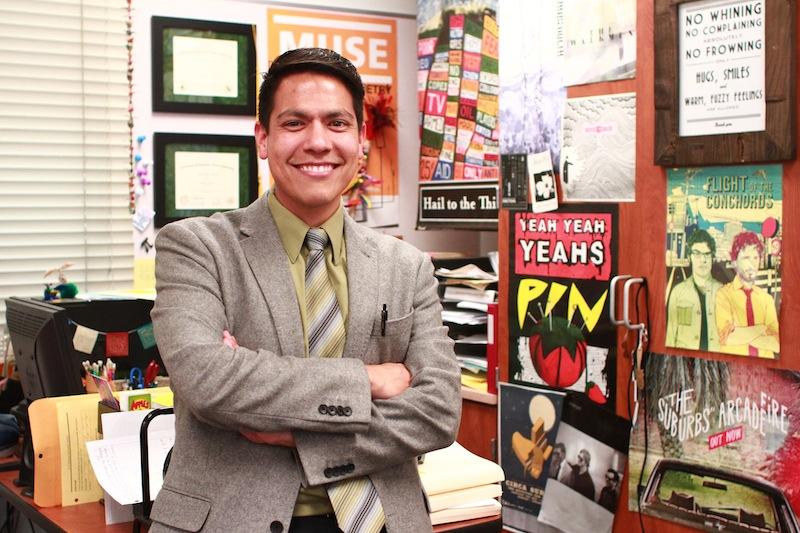 Math and Avid teacher Anthony Villa will not be returning to Foothill next school year.
Villa was recently accepted into a doctoral program in the Graduate School of Education at Stanford University with a concentration in curriculum studies and teacher education with a special focus in mathematics education.
"In laymen's terms, I'm going to be getting my doctorate in mathematics education basically with the ultimate goal of being able to teach math teachers at the university level," said Villa.
Due to his specific degree program, Villa will need to attend Stanford as early as mid-August of this year. He will be in charge of overseeing three math teachers and evaluating them formally, all while taking his own classes.
Over the course of his 11 year career at Foothill, Villa has served as a teacher for Algebra 1B (when it was offered), Geometry 9, Geometry 10, Algebra 2, AP Calculus AB, AP Calculus BC, and AVID 10.
"Foothill was my first teaching job. Actually, right after I finished my masters at CalPoly, I interviewed with Ventura Unified," he said.
Although Villa has been teaching at the high school level for over 10 years, it had always been his plan to apply for his doctorate degree.
"It's the next step in my career goal. I always knew that I would be applying for a doctorate eventually, I just didn't know when," said Villa. "And for my specialty, you have to have teaching experience and obviously, I felt that I had a good amount of teaching experience behind me so that I was ready to go ahead and take that next step and apply for my doctorate."
Villa hopes to move on to teach at the university level and believes that Stanford has much to offer his in respect to his career.
"I really, at first, had a perception of it being very elitist, but when I visited and saw what they had to offer me," he said. "They really are supportive and it's also honestly the easiest way for me to get my foot in the door anywhere after that […] getting into Stanford is getting a ticket into anywhere I want to go after that, and that's a huge opportunity for me."
Although Villa will be leaving Foothill, he does not want his students to think he is leaving them behind.
"They have contributed to my success," he said, "I'm just grateful for whatever experiences I've been able to have with them and I hope that they understand that this is just my need to move forward and that it's not me leaving them behind because no matter what, a piece of them will always be with me."