What it means to be a Millennial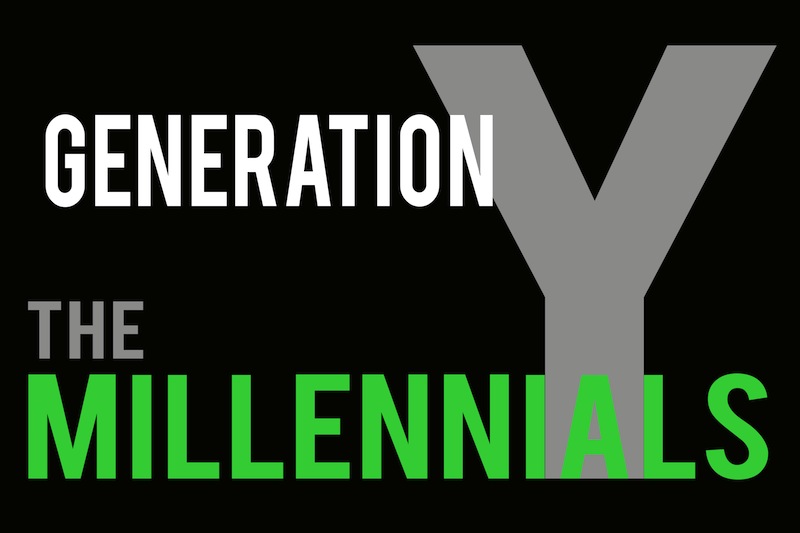 Millennial: the name that has labeled this generation. Millennials have been called narcissistic, overconfident, and horrible in the workplace. An article from the New York Times also described them as "strolling into work late and amassing more Instagram followers faster than a twerking cat."
The term 'millennial' was created by William Strauss and Neil Howe in their book Millennials Rising: The Next Great Generation. Millennials, also known as Generation Y, are people born between 1980 to 2000, and are also the most diverse generation, with a record low of 59.8 percent being white.
As a result, Millennials are increasingly tolerant, especially pertaining to interracial marriage.
The Foothill Dragon Press surveyed 106 students, freshmen through seniors. In the survey…
75 percent of students said they were indifferent to interracial marriage

23 percent said that interracial marriage was a good thing

2 percent thought of interracial marriage as detrimental
Senior Lucy Liao, who is doing her Dragon Talk on the Millennial generation, noted that while interracial tolerance has increased compared to previous generations, prejudice still exists.
"I think there are a lot of people who are more tolerant towards interracial marriage, but there are still people who are weirded out by it," she said. "It's just something that they don't talk about, but you can tell they're uncomfortable with it- not really in Foothill, but in our generation as a whole."
Although praised for their high level of tolerance compared to previous generations, Millennials are also notorious for being self-centered and narcissistic. Millennials are highly associated with taking "selfies," anytime and anywhere, including funerals.
"Love my hair today. Hate why I'm dressed up. #funeral," said one Millennial in a selfie caption, which became notorious online.
However, the majority of Foothill students seem to not fit into this category.  Of the surveyed students, 49 percent said that they never take selfies. About 23 percent said to have taken a selfie in the past month, 19 percent in the last week, and 9 percent in the last day.
"No, I find it very hard to believe," said sophomore Matt DeSanti, when told of these results. "I find it interesting what happened because it asserts that people think it's not socially acceptable, because they say they don't do it."
Not all characteristics of Millennials have been negative. Besides being the most diverse and tolerant generation, Millennials are also the most optimistic, despite rising college costs and debt. In the past nine years, college debt has grown exponentially, and costs for attending a public four-year college have risen 357 percent over the past 30 years. But despite this, Millennials are said to be the most optimistic generation.
An obsession with electronics and technology
The Millennial generation is also said to be addicted to technology, but freshman Emma Kolesnik believes that this stereotype does not always fit.
"I think a lot of people have taken back from having to do with technology and for some people now it's considered cool to not have social media ," she said. "There are always those few people who are addicted to their phones, but a lot of positive things can happen when you're on technology as well."
Studies have shown that social media can help shy Millennials reach out and make connections with their peers, and also find people with similar interests. Social media can also provide help for teens in predicaments. For example, Twitter and Facebook have made pages that provide online resources for people who are being bullied with suggestions on how to deal with the issue.
Millennials are tech-savvy and connected. The average millennial sends about 20 text messages a day. Views concerning the main purpose of cellphones have changed; 42 percent of Millennials state texting as their phone's primary use, not safety, and 26 percent send on average 10- 30 text messages a day. It is no surprise that 43 percent say that texting is just as meaningful as an actual conversation.
Millennials also use social media on their smartphones to stay connected. At Foothill, approximately 68 percent of students check social media daily, while 11 percent check it weekly. About 10 percent each check it monthly or rarely.
"[I check] Facebook, Instagram, and Tumblr, mostly out of habit and an urge to see what other people are doing," junior David Gonzalez said. "I also check social media in hopes that there will be something entertaining like a funny or interesting picture or video."
Millennials use social media not only to connect with friends, but also for consumerism; about 63 percent of Millennials stay updated to brands through social media, and 41 percent have made purchases with their smartphones.
Due to their dependence on technology and social media, Millennials are often ridiculed as unresourceful and lazy.
"To be honest, I fit in that category," senior Blake Silva said. "I mean, I definitely rely on [technology] too much; it's a big part of my life and I use it for school. I procrastinate too. I'm a senior, and I think I should know the rules by now, but yeah, I still procrastinate."
Junior Chrystal Guzman admitted that she shares some of these characteristics of Millennials.
"I was addicted to this game on Facebook for a while, but it got boring in a repetitive way so I stopped," she said. "But technology does so much for me. Why would I use a dictionary when I can just Google it?"
Guzman believes that dependence on technology does not always mean laziness.
"My sister uses social media and technology a lot, but she is hands-on and not lazy because depending on technology too much makes her feel handicapped in some ways," she said.
The decline of firm religious beliefs
Compared to previous generations, Millennials are not as religious. In Generation X, the generation before the millennial generation, 20 percent were unaffiliated with religion, and for the Boomer generation before them, a mere 13 percent were not religious. Today, 26 percent of Millennials are unaffiliated with religion.
"It's very difficult to believe in God when there's so much technology around and so many others things that are kind of disproving all the things that the Bible sort of says," Kolesnik said.
At Foothill:
45 percent said religion was somewhat important to their lives

33 percent said it was not important at all

22 percent said religion was very important
"I see this in school, and also just our generation, where people will badger religious people," DeSanti said, "But when confronted with an actual atheist standpoint, then they'll say no [to that idea]."
Kolesnik believes the advancement of science has increased the number of atheists in the Millennial generation.
[soundcloud url="https://api.soundcloud.com/tracks/129904755″ params="color=ff5500&auto_play=false&show_artwork=true" width="100%" height="166″ iframe="true" /]
A generation dedicated to helping the community
Although this rising level of atheism has been met with some backlash, others praise Millennials as a unique, proactive, and civically-oriented generation. Also, high schoolers in the millennial generation do more community service than previous generations.
"I think that we have a really ambitious generation. We have kids who are really motivated , at least the [students] I see at my school," Silva said. "We have a good group of kids who do a lot of community service and are really proactive in our community."
Although perceived as proactive in changing the world, Millennials are viewed as poor employees.
Silva, who has held several part-time jobs in the past and currently works at In-N-Out, strongly disagrees with the common belief that Millennials are lazy in the workforce.
"I worked at a Surf N' Yogurt for one year and I never got a raise but I was still motivated to work hard," he said. "I worked at Vans at the mall too, and the people I worked with were motivated and didn't expect raises. We felt that were lucky to be working there at all."
Not only is there a belief that Millennials are poor employees widespread, but there's also a belief that workplaces in the future will undergo drastic negative changes as well.
Senior Sean Green disagrees with this belief.
"I don't work, but I have many friends that do, and they take their jobs very seriously even though they only work part time. In the future, they're probably going to be more serious about their full time jobs," he said.
Despite the differences in self-confidence, technology, social media use, and religion, Kolesnik believes that Millennials' personalities haven't changed much from previous generations.
"People's brains work differently since there's all this technology now and people learn faster and multitask more efficiently," she said. "But, honestly, as far as people go, the whole emotions of people haven't changed as much, just the way they express them have changed."