EDITORIAL: School administrators should exercise caution when using new legal powers to punish cyberbullies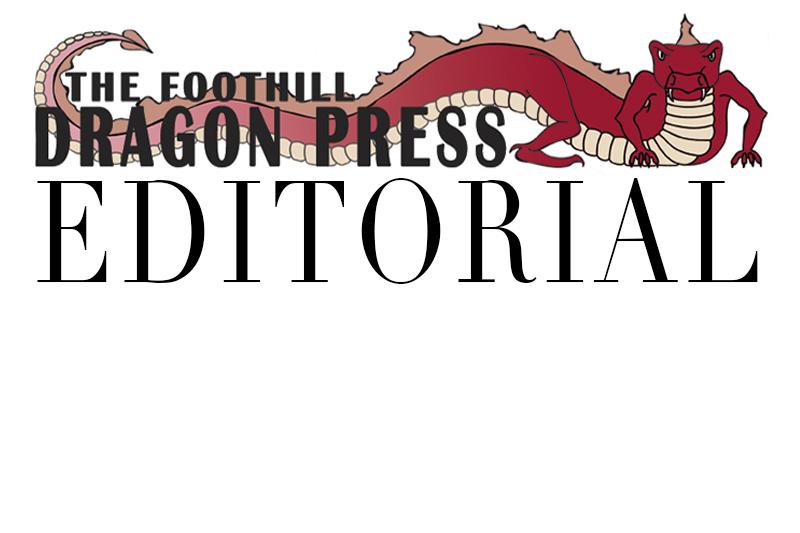 On Jan. 1 a new law took effect that expands the authority and reach of Californian public schools to punish students for cyberbullying that occurs off campus. While the Foothill Dragon Press believes that AB 256, authored by Assemblywoman Cristina Garcia, D-Bell Gardens, will help deter more bullying via social media and texting, we have concerns that the law's implementation could create problems that supercede the good intentions that the law may have.
One of the main concerns is that a student accused of cyberbullying may receive disciplinary action even though the tweet, post, or text was sarcastic. Administrators must be cautious when investigating the dialogue of an accused student and should keep in mind that students may be displaying their sense of humor, which could potentially include sarcasm, bluntness, irony, or even satire.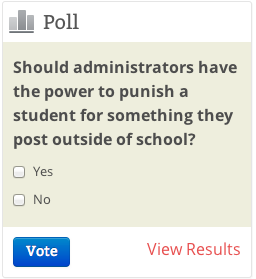 AB 256 defines bullying as "any severe or pervasive physical or verbal conduct" that can be "reasonably predicted" to harm a student's mental or physical health, academic performance or ability to benefit from school activities, as well as cause a student to fear that harm may come to their, or another student's, person or property.
However, words such as "severe" and "pervasive" mean different things to different people, and so a second concern is overreaction on the part of "victims." Administrators need to understand that deeming a form of cyber dialogue "cyberbullying" does not always constitute it as cyberbullying. The accused "bully" may not have vicious intentions when he or she clicks 'submit.' Students and administrators may mistake meanness for bullying. If a student brings that tweet or post to an administrator because it hurt their feelings, the person who posted it would be taken out of class to talk it out or even receive consequences, when really it may be an issue of over-sensitivity rather than actual bullying.
Hypersensitive students bringing their issues to administrators takes time and energy from serving students who are actually being bullied. Students who are being maliciously bullied may not even tell their administrators or counselors, and meanwhile, students who get their feelings hurt are having interventions with their "bully."
We hope administrators will remember that this law is not supposed to deal with a one-time mean comment, but with serious issues that need attention for the victim, like rape shaming, slut shaming, or homophobic and racial slurs. It is supposed to deal with issues that are an on-going viciousness: bullying.
Third, although this law only pertains to cyberbullying off campus, the Dragon Press is worried that it will open the door for students getting punished for illegal activity that they take part in outside of school. What happens if, in the course of investigating a bullying complaint, administrators see tweets or texts about students smoking with friends on the weekend? Will this illegal off campus activity be investigated and punished, too? Where does the administration's reach and authority stop?
Finally, we are concerned about the possibility of a "zero tolerance" attitude with free speech, similar to what has happened over two decades with laws pertaining to weapons on campus. In California, students have been suspended and expelled for acts as simple as forgetting a pocket knife in their pocket, or bringing a butter knife in their lunch. The fact that students are suspended for something so accidental is a reflection of administrators having a strict interpretation of the law. At Foothill, we don't want to see a student get suspended for a tweet or post that was snarky or mean because another student let their feelings supercede their logic and they interpreted it as bullying.
Students who are viciously bullying another student to the point that it affects their everyday school life need to be addressed within the school. But we hope we don't see students punished for minor offenses.
 

Want to know the full story? Check out Fidelity Ballmer's article about California's new cyberbullying legislation.
Although this law will be positive in that it has the potential to help students who are truly victims of bullying, it may allow for unfair punishments, whether it's because of a misunderstanding or an overzealous interpretation.
Administrators should be cautious and thorough when dealing with the interpretation of AB256 and deciding how they're going to implement it. They should never overlook bullying just as they should never overreact to a minor mean comment.