Boys' soccer defeats Seraphs 4-0, advances to CIF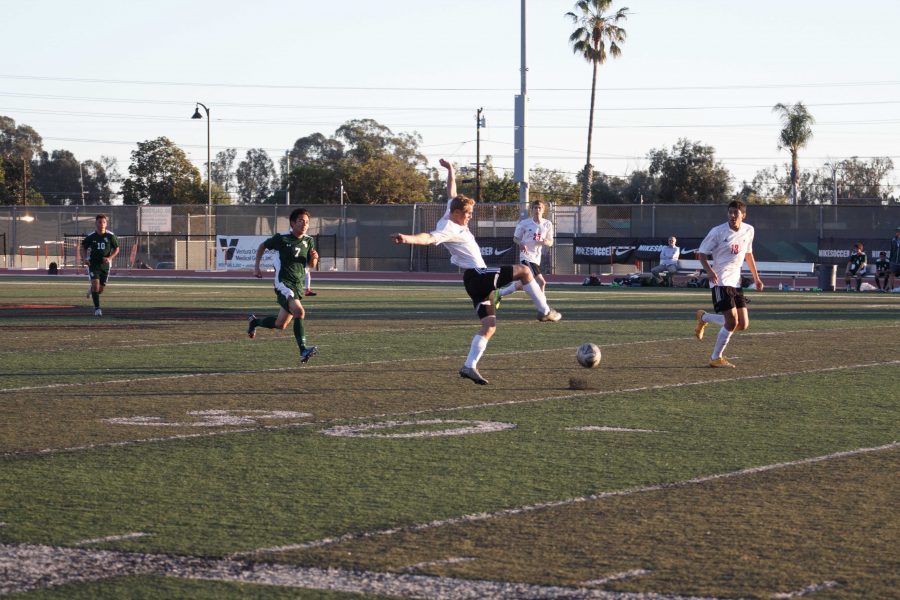 Keaton Dadigan
February 16, 2016
Fans filled the Ventura College Sportsplex Wednesday evening to watch the Foothill boys' soccer team play their final league game of the season against the Saint Bonaventure Seraphs.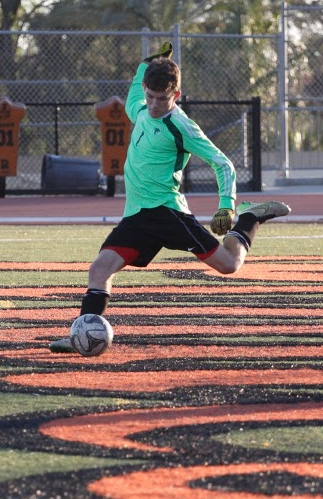 The field was well lit, the weather was warm, and both teams were ready for a perfect night for soccer. The Dragons started off their scoring 32 minutes into the game. The first goal was scored by senior Andres Coronel on an assist by junior Aidan Wedderien.
The game's second goal was awarded to junior Aidan Wedderien in the 38th minute. The ball was kicked directly to the head of Wedderien off of a corner kick by sophomore Cole Cilcutt. Wedderien scored off his head in an "amazing header," according to Coach Andres Wedderien.
The Dragons continued their scoring and found the net again in the 52nd minute. Junior Alexis Leon took a quick pass from sophomore Kahar McCullum and shot it into the Seraphs' net for the third goal of the game. Coach Wedderien was pleased with the way his team "dominated" the field.
"The over-matched Seraphs' defense was again broken," said Wedderien.  
In the 56th minute, junior Noah Colby took a driven pass from junior Jared Rodriguez and headed it over the Seraphs' goalkeeper. Colby's goal completed the Dragons' scoring and marked the final score at 4-0 in favor of Foothill.
Junior goalkeeper Kevin Waechter recorded his 9th shutout of the season for the Dragons. The win brings the Dragons' undefeated run to five games. Foothill's overall record is 11-7 and their league record improved to 9-3.
According to Coach Wedderien, the player of the match was the "very active" senior Andres Coronel.
"He not only scored a goal, but also assisted on almost all of them and had enough time to organize the Dragons' defense."
The Dragons will find out who they will face in the first round of the CIF playoffs on Monday, Feb. 15. Coronel was happy with his team's performance and is ready for CIF next week.
"I think everyone worked really well today, everyone played hard," said Coronel. "I hope we can continue this through CIF."
……………
Background Photo Credit: Grayson McCoy/The Foothill Dragon Press