Jonah Bufford: One of many proud nerds at Foothill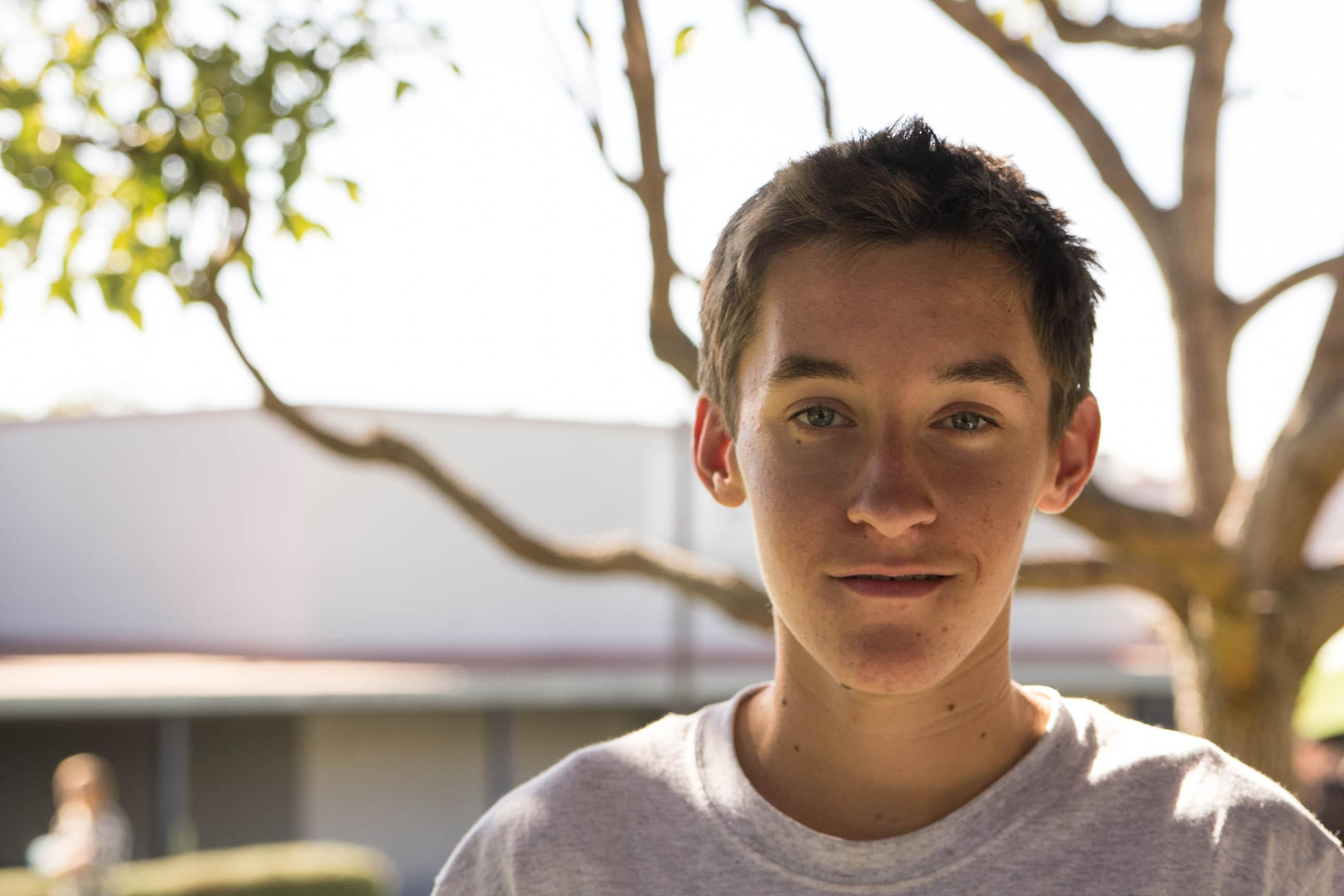 Freshman Jonah Bufford is not afraid to hide his geeky side and his enthusiasm for playing "Dungeons and Dragons." Bufford fits right in here at Foothill, being a self proclaimed 'nerd.'
Incoming freshmen often experience a much tighter schedule upon entering high school. Bufford is one of the many busy freshmen on campus balancing Honors Geometry and Honors English, running for the Buena Cross Country team, and playing the Bass Guitar; while still trying to balance his time for gaming.
 "I don't really have the time or a group to play with, but I'm wanting to start a club here next year," Bufford said.
 Bufford is happy to call himself a nerd.
 [soundcloud url="https://api.soundcloud.com/tracks/118312856?secret_token=s-buJIy" width="100%" height="166″ iframe="true" /]
 "I consider myself a nerd because, basically, most of the things I do, someone would consider a 'nerd' thing to do," he said. "I play 'Dungeons and Dragons,' I play video games, I make nerd jokes, I watch superhero movies and make nerd jokes about them."
 Bufford is a fan of rock music from bands like The Beatles or The Police. In fact, his dad was in a band during college called Nerds with Attitudes.
 "My dad [recently] got out the tracks that his old band used to play," Bufford said.
 Bufford has the confidence to be himself that many other high school students don't have. Foothill has a much more tolerant atmosphere than many other high schools.
 "I've heard so many great things about the teachers and the atmosphere here," Bufford said when asked why he was excited to come to Foothill.
 He sums up his first quarter saying, "It's really a lot different from middle school. It's a lot harder. Some of the teachers say you don't just get an 'A' for showing up."
 In the Education in a Digital Age class, freshmen are encouraged to make some goals for after high school.
 Bufford outlines his future goals, "After graduating, I'm going to go to either a Christian school or try to get into a good college."
As for his future after college, he hopes to start his career in computer programming.
 Foothill is a very unique school and Bufford enjoys being one of the many nerdy teenagers that make up the student body.
He summed up his experience saying, "There's no normal at Foothill."