K-pop music groups that can spice up your musical taste buds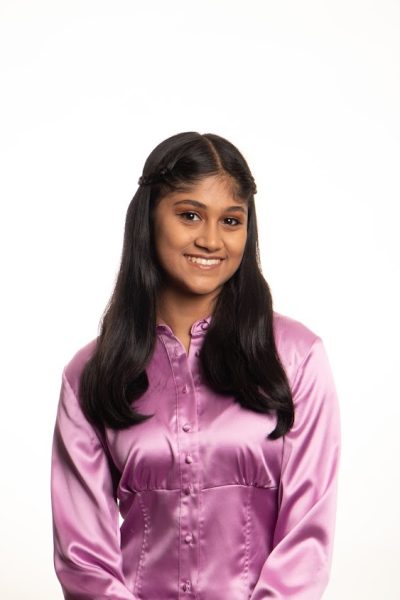 More stories from Isheeta Pal
Contrary to popular belief, Korean pop (K-pop) music has been around the United States for a long time. It rose to fame in the United States in 2012, when K-pop singer Psy's "Gangnam Style" music video became the first music video to reach 1 billion views on Youtube. Five years later, in 2017, Bangtan Boys (BTS) became the first K-pop group to perform at the Billboard Music Awards. Taking inspiration from BTS, more and more K-pop music groups have started performing in the United States, which helped increase the popularity of K-pop music in America. To honor the rise of K-pop here in the United States, here is a list of K-pop groups you should listen to. 
BTS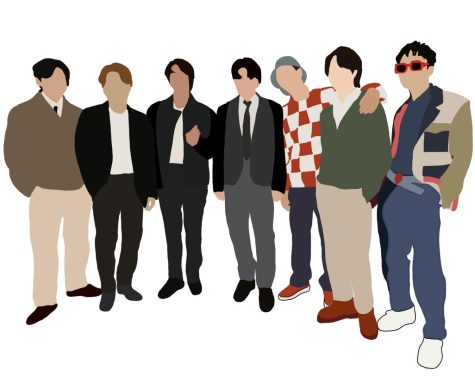 Background: Bangtan Boys, more commonly known as BTS, is a K-pop boy band whose members include RM, Jin, Suga, J-Hope, Jimin, V and Jungkook. BTS had their debut in 2013 with the 2 Cool 4 Skool album. After their debut album, they were a part of the American Hustle Life series, Burn the Stage: The Movie (2018), Bring the Soul: The Movie (2019) and Break the Silence: The Movie (2020). Since then, BTS has performed at KCON (a convention for K-pop artists), the American Music Awards, the Grammy Awards and the Billboard Awards. Aside from singing as a group, V, Jimin, Jungkook, Jin, J-Hope and Suga have even ventured into solo careers bringing more melodious music into the K-pop industry. 
BTS song recommendations: "DNA" (Love Yourself: Her – 2017), "IDOL" (Love Yourself: Answer – 2018) and "Boy with Luv (feat. Halsey)" (MAP OF THE SOUL: PERSONA – 2019).
BLACKPINK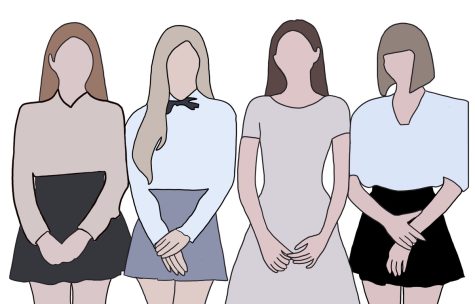 Background: BLACKPINK is a K-pop girl group whose members include Jisoo, Rosé, Jennie and Lisa. BLACKPINK had their debut in Aug. 2016 with the Square One album. In Nov. 2016, they released another song called "Playing With Fire", which climbed as high as 92 in the Canadian Hot 100 Billboard chart. This marked the first time a K-pop girl group made it to the Canadian Hot 100 chart. In 2018, BLACKPINK released a song called "DDU-DU DDU-DU", which broke many Billboard records. In the song's debut, it ranked 55 in the Billboard Hot 100 list and became the most viewed Korean music video on Youtube. Because of the massive amount of views each of their music videos has accumulated, BLACKPINK is also the most subscribed music artist on Youtube as of Sept. 2021. 
BLACKPINK song recommendations: "As If It's Your Last" (Blackpink in Your Area – 2018), "FOREVER YOUNG" (Blackpink in Your Area – 2018) and "Kill This Love" (Kill This Love – 2019).
Stray Kids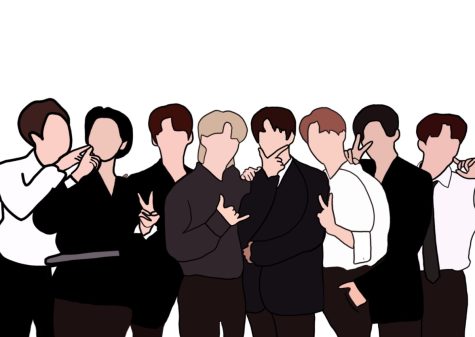 Background: Stray Kids is a K-pop boy group whose members include Hwang Hyunjin, Felix Lee, Chan Bang, Know Lee, Woojin, I.N, Han, Changbin and Seungmin. Stray Kids made their debut in 2018 with their song, "District 9". In addition to this, Stray Kids made four albums in 2018 (Mixtape, I Am Not, I Am Who, and I am You), three albums in 2019 (Clé 1 : MIROH, Clé 2: Yellow Wood, and Clé : Levanter), four albums in 2020 (SKZ2020, GO LIVE, IN LIFE, and All In) and two albums in 2021 (Noeasy and SKZ2021). Stray Kids' members have produced their own songs, such as "Broken Compass", and they had their own TV show in 2017, also called Stray Kids.
Stray Kids song recommendations: "Back Door" (IN LIFE – 2020), "Thunderous" (Noeasy – 2021) and "WOLFGANG" (Noeasy – 2021).
TWICE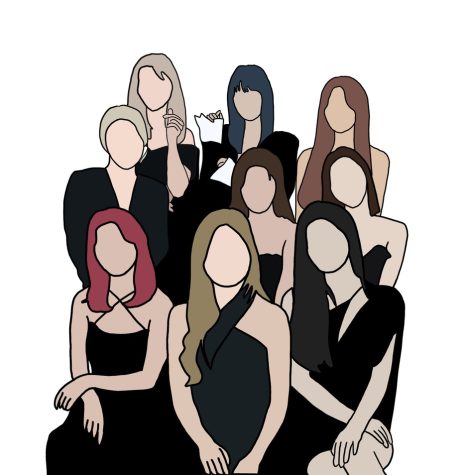 Background: TWICE is a K-pop girl group whose members include Sana, Tzuyu, Momo, Nayeon, Jeongyeon, Jihyo, Mina, Chaeyoung and Dahyun. TWICE made their debut in 2015 with their song "Like OOH-AHH", and including that song, TWICE has released over 170 songs and 17 full albums within 6 years. A year after their debut, TWICE members Mina, Sana and Chaeyoung even did their own solo projects. In 2021, TWICE released a 17-track album named Formula of Love: O+T=<3, which received over 100 million streams on Spotify. In 2022, TWICE went on their fourth world tour called "III," in which they sang many of their iconic songs, such as "Fancy" and "Scientist."
TWICE song recommendations: "LIKEY" (Twicetagram – 2017), "The Feels" (Formula of Love: O+T=<3 – 2021) and "Scientist" (Formula of Love: O+T=<3 – 2021)
Overall, these K-pop groups, along with many others, have set the precedent for Korean pop culture to be acknowledged internationally through their music. So the next time you want to listen to new music, be sure to check some of these groups out. 
View Comments(1)
About the Contributor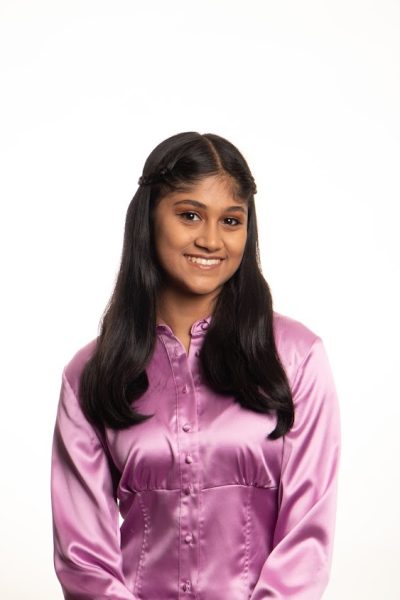 Isheeta Pal, Assignment Editor
Ballet dancer and dog lover.