Boys' soccer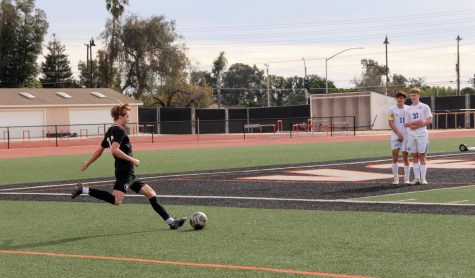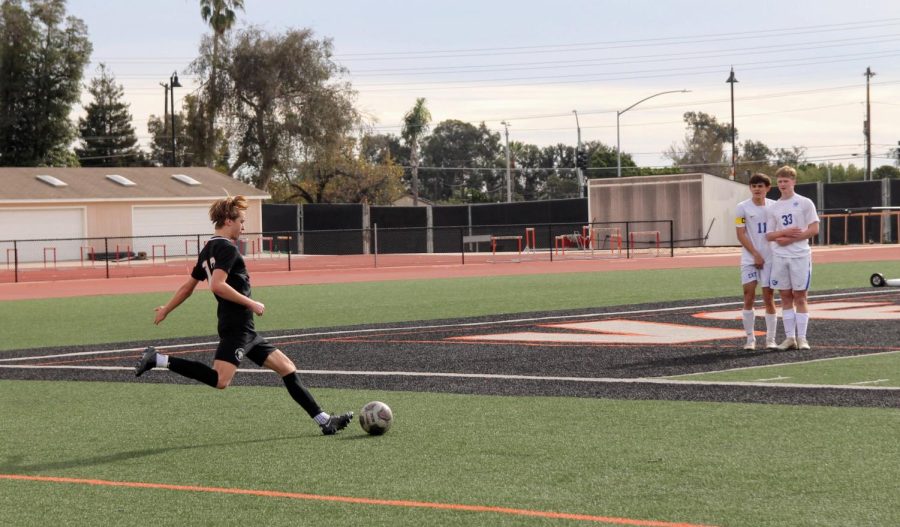 Boys soccer enjoyed the most success in a season since their CIF championship in 2020. They finished with an overall record of 9-7-1 but went 7-1 in league play to claim the first league championship in program history. 
Despite earning a home game in the first round of CIF play, they fell to Diamond Ranch High School 3-1. 
Individual stars for the Dragons included Matheus Gamble '24, a forward who led the team in goals with 25. Gamble won the Ventura County Star Ventura Orthopedics Athlete of the Week and was awarded with first-team all Tri-Valley League honors. Merric Bayless '24, second on the team in goals with eight, joined him with first-team honors.
The backline for the Dragons also received recognition with team captain Powell Saucedo '23, who was awarded Tri-Valley League Defensive Player of the Year, and Jayke Hart '23 earned Goalkeeper of the Year. 
Saucedo spoke about captaining this historic squad and said, "We won league for the first time ever and to be a part of  such a fun and hardworking team is the best thing anyone can ask for." 
The dominance of Foothill Tech through awards season continued when Coach Luis Sanchez earned Tri-Valley League Coach of the Year, and second-team honors were awarded to Diego Flores-Orazco, JP Flores-Orozco, Mazen Alwarhani, and Cristian Gramada. 
Returning the top two goal scorers from the 2022-2023 season, next year's team is set up for immense success. 
Saucedo is optimistic about the program he is graduating from, saying, "There are many talented and dedicated players who are hungry to play"
Comments on articles are screened and those determined by editors to be crude, overly mean-spirited or that serve primarily as personal attacks will not be approved. The Editorial Review Board, made up of 11 student editors and a faculty adviser, make decisions on content.