A day in the life with the Buena High School Marching Band
The Buena High School (Buena) Marching Band consists of students from different schools around Ventura. Students from not just Buena, but Foothill Technology High School (FTHS) and El Camino High School are members of Buena's music program and participate daily in the variety of music classes Buena offers. 
This video follows the Buena Drumline, a section in the marching band, on the day of the 2019 season's first exhibition of the 2019 program entitled 'In Circles'. The Battery section, or the drumline, is led by Alex Rodriguez '20. 
Rodriguez emphasized his views on being a student at FTHS while being in Buena's music program saying, "I love how I don't have to transfer to expand my music education because I really like the environment at Foothill."
You will follow along as the marching band hits the road, heading to Thousand Oaks High School for their first public show, an event called Sounds of Conejo. During Sounds of Conejo, schools from all around Ventura County gather together to have their shows viewed by members of the local band community. This show is not scored, and its primary purpose is to showcase the hard work of the local marching bands to those who may be interested.
Following the completion of their first scored competition at Royal High School on October 12, Buena's percussion received first place in their division, with the band placing third overall.
Leave a Comment
About the Contributor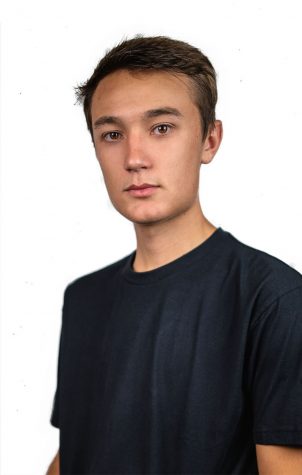 Jacob Guthrie, Videographer
Multimedia editor, photographer, videographer and everything in between.