RECIPE: Cool down by sipping watermelon slushies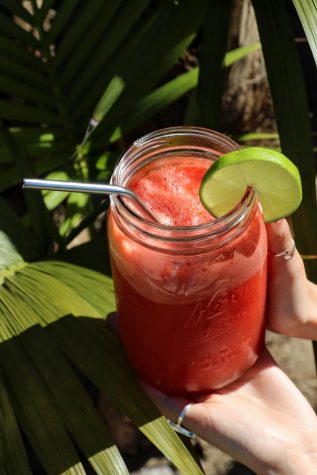 With a taste of sunshine and a super bloom following rainy spring days, we can only anticipate what summer promises: being able to enjoy warm beach days filled with eating sweet, juicy fruit—without the stress of school. When summer pops into my mind, I envision laying on the hot sand of local Ventura beaches, eating watermelon cubes and cherries while listening to "The Wallows." With these hot summer days around the corner, cooling off will be our main concern.
Since summer is soon and fruits are coming into season, this refreshing drink will be your go-to. The following is a watermelon juice recipe that's super simple and quick. It's simultaneously sweet and sour, creating a dynamic, tangy taste.
---
Ingredients:
Four cups of watermelon

Two tablespoons of cane sugar

⅓ cup of squeezed lime (liquid measuring cup)

One cup of ice (if you want a more thick substance like a slushy, add more ice)
---
Step-by-step directions on how to make this delicious drink can be found in the slideshow below:
Leave a Comment