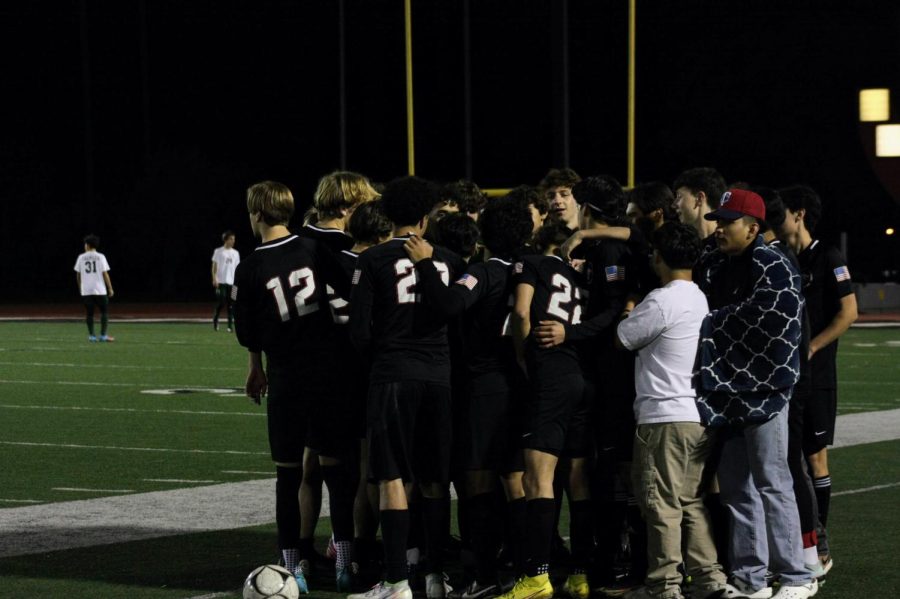 Boys' soccer
CIF matchup
On Thursday, Feb. 9 at 6 p.m., boys' soccer will host Diamond Ranch High School (Diamond Ranch) at Ventura College in the first round of the Southern Section Division 5 playoffs. 
Diamond Ranch, with an overall record of 12-5-1, went 8-2 in the Valle Vista League to finish in second place. This earned them a spot in the Division 5 wildcard round, in which they defeated Brentwood High School 4-1 on Wednesday, Feb 7.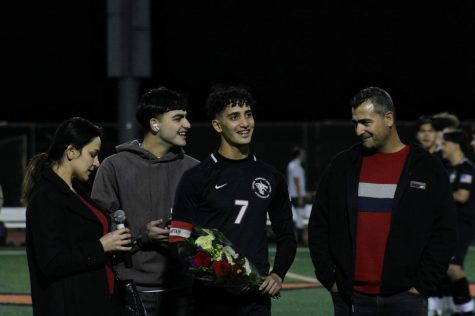 They travel to take on a Foothill Tech team who made history this season, as their 7-1 league record earned them the Tri-Valley League championship, the first league championship in program history. The Dragons are red hot, winning seven league games in a row with the number of goals scored ranging from four to seven in each competition. 
Their 9-7-1 overall record includes a number of absurd scores, including a 15-2 win against Santa Clara High School and wins of 8-1 and 4-0 against rival St. Bonaventure High School. 
The team is led by star striker Matheus Gamble '24, who has team highs of 25 goals and eight assists on the year. The one-time Ventura County Star Ventura Orthopedics Athlete of the Week boasts one hat trick, two games with four goals and one with five goals.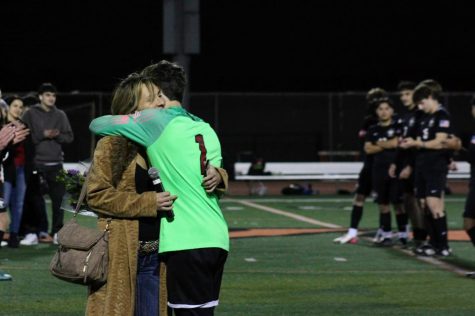 Junior Merric Bayless is second with eight goals and five assists, and Mazen Alwarhani '23 is third with seven goals and four assists. Captain and stalwart midfielder Powell Saucedo '23 controls the game on both ends of the field, and has poured in five assists and three goals, with one in each of their last two games.
A stellar backline headed by veteran seniors Cristian Gramada and Sean Scampone offer solid defensive protection and leadership game in and game out, and junior contributors Nico Flores '24 and Diego Flores '24 provide electric play in the middle. 
The seven game win streak and historic league championship have this team coming in with loads of momentum, which the underdog Diamond Ranch will be hard pressed to stymie. 
Senior Night
The boys' Senior Night took place on Thursday, Jan. 26. The atmosphere at Ventura College was festive from the start, as the senior filled team prepared to take on St. Bonaventure High School, a rival who they had beaten 8-1 in their previous matchup.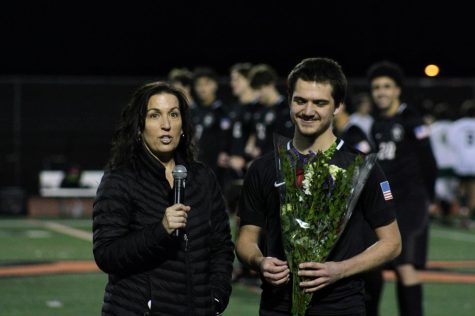 The game was preceded by the Senior Night ceremony, in which each senior lined with up family members and loved ones in the middle of the field before being presented with flowers and kind words from those accompanying them. 
The game itself was similarly emotional, exemplified by camaraderie and by stiff competition. The physical play was punctuated by numerous yellow cards for each team, and a red card handed out to Foothill Tech. 
Down a player with plenty of game to go, the Dragons maintained their previously gained advantage with goals by their dynamic junior duo, Gamble and Bayless; and extended it to 4-0 off of goals from Alwarhani and Saucedo. 
The second consecutive beatdown of their rivals allowed for a festive, carefree night, and the team enjoyed celebrating with their teammates. This team is confident and will look to take their momentum into CIF to try and repeat the success of the CIF champion team from the 2019-2020 season.