Girls' water polo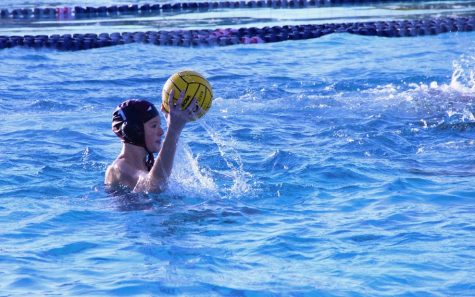 The Foothill Technology High School (Foothill Tech) Girls' Water Polo team had a successful season, almost making it to CIF.
Emily Vasquez '24 commented on important games for the team this year, "League games were definitely important. We saw a lot of growth through them and were able to build up our stamina through them."
Their season went on from late November to the end of February. They fought hard for the end of their season, as they had to face Malibu High School (Malibu High), Cate School (Cate), and Villanova Preparatory School (Villanova Prep). They beat Cate in league finals, needing to win one more game to move onto CIF, but unfortunately, they lost to both Villanova Prep and Malibu High, ending their season. 
The team doesn't have many players, as there are seven players in the pool during game time, and there are nine Varsity players overall. Each individual contributes greatly and must have a lot of stamina to keep the team up and competitive. 
Key players were Avery Bhuner '25 who scored the most goals overall for the team during the season. Lila Rosenthal '25 and Vasquez were also key components in swift plays and setting up scoring opportunities. 
The team was coached by Coach Shah, who was a consistent, empowering Coach for them.
The season ended earlier than expected this year, saying goodbye to senior Macy Duston '23. The remaining players hoped to thrive next year and move on to CIF.
Comments on articles are screened and those determined by editors to be crude, overly mean-spirited or that serve primarily as personal attacks will not be approved. The Editorial Review Board, made up of 11 student editors and a faculty adviser, make decisions on content.