Girls' golf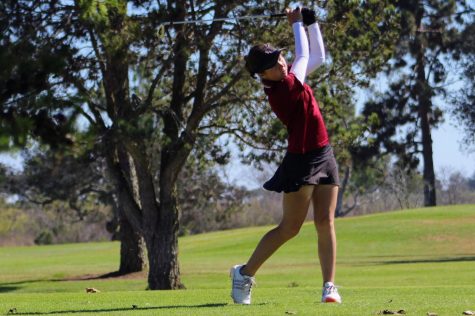 The girls' golf team experienced great success in their 2022 season, seeing three golfers make it to CIF. The first athlete who reached this level was Audrey Yoong '26 who made it to CIF Regionals. Another was Sophia Lewis '23 who advanced to the CIF Southern Section Championship, just short of the State Championship. 
Lewis felt that the team's performance was "great" and highlighted how, "the team this year was composed mostly of freshmen, and they adapted really well." 
Lewis reflected on her phenomenal performance throughout CIF play, describing it as "really rewarding for the amount of work that I put into that tournament." Although the team will desperately miss the leaving seniors, many freshmen hold a promising future for the team.
Comments on articles are screened and those determined by editors to be crude, overly mean-spirited or that serve primarily as personal attacks will not be approved. The Editorial Review Board, made up of 11 student editors and a faculty adviser, make decisions on content.