Baseball Senior Night
On the sunny afternoon of April 18, 2023, the Foothill Technology High School (Foothill Tech) Dragon baseball team hosted Bishop Diego High School (Bishop Diego) at De Anza Middle School. Coinciding with the game was the team's Senior Night, where graduating athletes were celebrated for their achievements in the sport and contributions to the team.
After an intense, hard-fought game from both sides, the Dragons walked away with an important 6-2 win.
With regards to senior night, Shane White '26 explained that the environment "was huge" and that, "the JV and Freshman [teams] were there and it really hyped us up."
Early on, Foothill Tech found themselves behind on the scoreboard, as a pair of errors defensively allowed for two Bishop Diego runs in the first inning. 
The Dragons were quick to respond however, as a Cam Stevens '23 RBI single pushed across their first run of the afternoon. With an opportunity to extend their lead with runners in scoring position, two Dragons struck out back to back on some filthy pitches delivered by Bishop Diego.
The Foothill Tech offense was sure to make up for this missed opportunity, as Aidan Gomez '25 led off the third inning with a triple and later scored on a throwing error to tie the game 2-2. 
Boden Carr '23 nearly represented the seniors after driving a pitch deep to center field that could have given the Dragons the lead, but a phenomenal defensive play by Bishop Diego kept the outing tied. 
As an alternative to barreling pitches and slugging their way to a win, the Dragons took the lead in the fifth inning via crafty baserunning from Gomez and Adam Aarth '24, whos' several stolen bases gave the team a 4-2 lead that they would not forfeit. 
In the very next inning, Bishop Diego attempted to put an end to this slew of Dragon runs, but had their rally crushed after Stevens, playing right field, threw out a runner at home plate to end the inning. 
Foothill Tech extended their lead in the bottom of the sixth inning with a pair of runs and walked away with a commanding win. 
After the game, Scott Murray '23 said that, "the team really came together knowing it was senior night … and we came out with a good win."
The win would prove to be their one and only victory in league play and the Dragons finished the season in fourth at 1-7. In a significant downturn from last year's 6-0, first place finish in league, Foothill Tech did not qualify for CIF playoffs.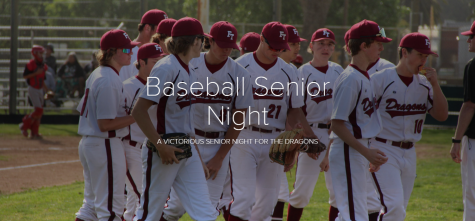 Comments on articles are screened and those determined by editors to be crude, overly mean-spirited or that serve primarily as personal attacks will not be approved. The Editorial Review Board, made up of 11 student editors and a faculty adviser, make decisions on content.