Best of 2021: Albums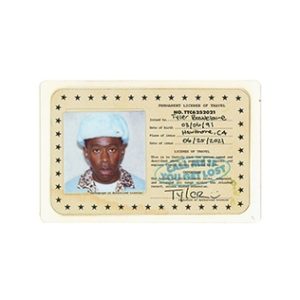 Call Me If You Get Lost (Tyler, The Creator): 9/10
On June 25, 2021, Tyler, The Creator released his sixth studio album "Call Me If You Get Lost." In this album, it is easily detectable that Tyler explores every aspect of his talent from vocals, to production to writing. The album heavily features DJ Drama, and while  many fans believe his addition heightens the style of the album, some of his ad-libs tackle the songs heavier than necessary. Besides this, Tyler manages to incorporate the styles of his previous albums while simultaneously embracing the evolution of his music. Apple Music describes the album, "The vibes across "Call Me" are a disparate combination of sounds Tyler enjoys. . . CALL ME IF YOU GET LOST, though, is a chance to see if they can recognize rap greatness once it has kicked their door in." Other collaborations on "Call Me…" include Lil Uzi Vert, Pharrell Williams and Lil Wayne, only adding to the quintessential, yet exceptionally great rapper that is Tyler, The Creator.
An Evening with Silk Sonic (Silk Sonic): 9/10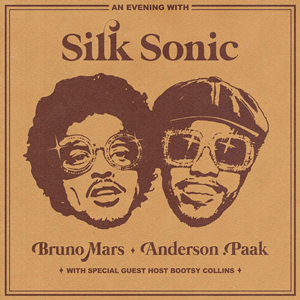 The dynamic duo of Bruno Mars and Anderson .Paak collaborated to create Silk Sonic's debut album, "An Evening with Silk Sonic", an R&B/Soul ode to the '70s. The album's influences include an assortment of classics from the era, coming together to form an authentic tribute that could stand alongside said influences. Having primary career experience in Pop, Mars does a solid job at coming together with .Paak, who is known for his past albums in R&B and rap. The two also work together with artists Bootsy Collins and Thundercat, forming the combined musicality that is prevalent on the album. At some points, the tracks feel repetitive and melodies seem very much alike. However, these discrepancies are covered by hits such as "Leave The Door Open" and "Smokin' Out The Window", proving to be fan-favorites. All nine songs come together to form 31 minutes of what feels like a music time machine, taking listeners back to the authenticity of '70s R&B.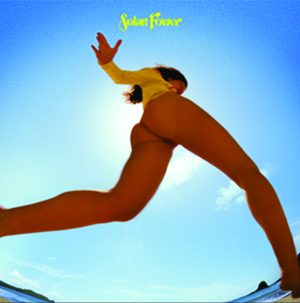 Solar Power (Lorde): 8.5/10
The release of "Solar Power" marks singer-songwriter Lorde's 3rd studio album, the quintessential summer showcase to her individualism and innermost emotions. The album is not as revolutionary as its forerunner "Melodrama", which is difficult to overcome in its beautiful, agonizing nature. However, "Solar Power" is notably brave in its thought-provoking and intimate nature, being a standout in the music scene. Lyricality and melodies do not disappoint, with producer Jack Antonoff's ability to capture the nostalgia of summertime. The mellow acoustics of the album is not for everyone, but it truly gives a snapshot into the life of Lorde for the past 4 years. By creating this album, she has proved that she makes music that is true to her rather than chasing chart success. 
Plant Her (Doja Cat): 9.5/10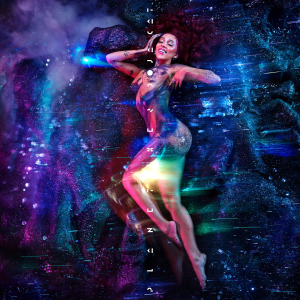 "Planet Her" by Doja Cat is undoubtedly an amazing album. Released on June 25, 2021, "Planet Her" was able to have three of the album's songs reach the top 10 in the Global Apple Music Singles Chart. It is clear to see why—her album is the perfect mix of pop, hip hop and R&B. That, combined with the variety of featured artists such as SZA, Ariana Grande, the Weeknd and many more, allowed this album to reach a larger audience. Doja Cat continues to prove how great of an artist she is and I am sure her fans cannot wait for her next release.

Donda (Kanye West): 9/10
Kanye West has been in the music industry long enough that most people already know whether they like him or not, so it is surprising that his latest album, Donda, got very mixed reviews. With featured artists such as Jay-Z, Travis Scott, Pop Smoke and more, they made their target audience clear—if you listen to these rappers, then you will probably like this album. "Donda" was named after and dedicated to West's late mother. The album was much anticipated by his fans; released on Aug. 29, 2021 it had the most first day streams on Apple Music and Spotify of 2021 until Drake's "Certified Lover Boy" was released. Although being one of the longer albums on this list, "Donda" and its 109 minute duration is definitely worth your time listening to.
Some honorable mentions include "Montero" by Lil Nas X, Taylor Swift's "Fearless (Taylor's Version)" and "Certified Lover Boy" by Drake. Other popular albums this year were already covered by the Foothill Dragon Press such as Olivia Rodrigo's "Sour" and Taylor Swift's "Red (Taylor's Version)". 
Comments on articles are screened and those determined by editors to be crude, overly mean-spirited or that serve primarily as personal attacks will not be approved. The Editorial Review Board, made up of 11 student editors and a faculty adviser, make decisions on content.