Swim and dive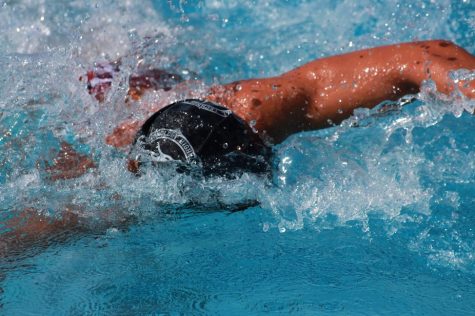 The Foothill Technology High School (Foothill Tech) swim and dive team had a very impressive season this year. The girls' swim and dive team dove into the season and won league finals and moved on to place 1oth in CIF as an overall team. On the flip side, The boys swim and dive team finished second in league finals but did not move any individuals onto CIF. 
For the seniors, this was their last season swimming under the Foothill Tech name, creating a meaningful experience for them. 
The seniors' impact on the team is everlasting for the rest of the Dragons. Camila Lewis '25 commented on what the seniors have done for the team, "The seniors were super supportive and always giving great tips."
The future of Foothill Tech swim and dive looks very promising with multiple underclassmen for the girls' team in specific, many of them moving forward to CIF. Lewis spoke on the future of the team saying, "we are going to be pretty strong next year for the girls… we have a lot of good underclassmen right now."
Comments on articles are screened and those determined by editors to be crude, overly mean-spirited or that serve primarily as personal attacks will not be approved. The Editorial Review Board, made up of 11 student editors and a faculty adviser, make decisions on content.