35 years later: Remembering the lives lost on Dec. 11, 1986
December 11, 2021
"On December 11, 1986, when I went to school that morning, I wasn't expecting to not spend the night in my bed, in my room, with my mom in her bed, in her separate room, and my brother in his bottom bunk, in his room. I didn't expect that. And that's what happened on December 11," describes Foothill Technology High School (Foothill Tech) athletic director Jamaal Brown.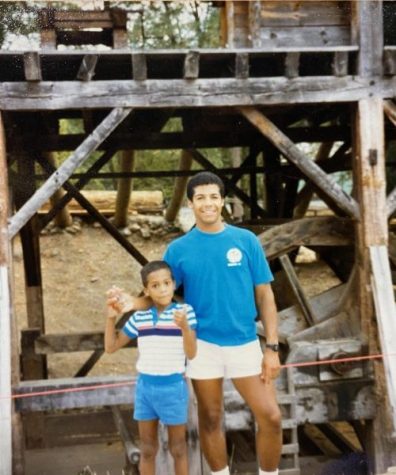 35 years ago, multiple families' lives were changed forever. A driver under the influence of alcohol crashed into the car carrying Jamaal's mom, Suzanne Brown, grandfather Jack Rawls, brother Jonah Wilson and girlfriend Dia Rounds. The accident occurred on the way home from his basketball game, with his family in the car and Jamaal on the team bus. The driver, sentenced to 30 years of life in prison, was driving south in the northbound lanes, striking multiple cars.
Dia Rae Rounds, a popular student at Buenaventura High School, was a stellar cross country runner and she also modeled. Her personality was described as magnetic and her kind-spirited heart made people, "gravitate towards her, she was always so happy," says her former coach Steve Blum.
If had to choose someone to bring back, it would be, "hard not to bring Dia back," says Jamaal, because it would, "alleviate the pain of her family."
Jonah, a 7-year-old at Elmhurst Elementary School, was described by his teachers as, "friendly and always smiling."
"He was so young," described Jamaal, "so it was hard to know his interests," and what his life would've been like if it wasn't stripped from him so early. Jamaal remembers memories of Jonah watching the movie "Beat Street" and attempting to emulate the breakdance moves he saw his cool big brother and his friends doing.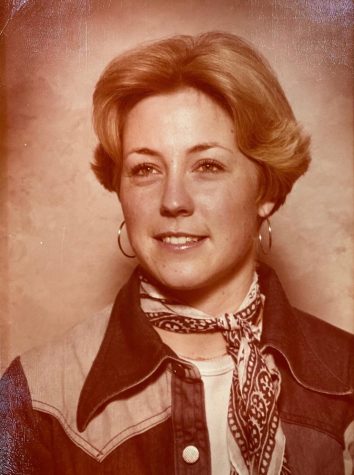 Jack Rawls, an ex-marine, boxer and Ventura native was Jamaal's biggest supporter in terms of athletics, along with his mom. He would attend every one of Jamaal's practices and games, and although the two of them would stay silent to each other during practice, the support that he showed Jamaal throughout all his athletic endeavors has stayed with him today. Jamaal felt that his grandfather, "recognized some of the mistakes he had made during his life," and he was trying to impart the knowledge to Jamaal as a young man. Rawls served in the Marine Corps from 1936-40 and served in Italy during World War II. He was also a star football player at Ventura College.
Since 2003, the Suzanne Brown award has been given to the team that wins the rivalry Buenaventura versus Ventura High School rivalry football game. Suzanne, a special education teacher at Ventura High, was remembered for how kind she was. A single mom to Jamaal and his little brother Jonah, Suzanne worked full time, providing an example to Jamaal every day on how to be compassionate and also tough. Growing up as a man of color, Suzanne reminded Jamaal that his voice was important and he needed to fight for what was right.
In addition to Suzanne's compassionate qualities, she was also athletic, beating Jamaal at HORSE on the basketball court. "She was incredibly fast," Jamaal remembers, and she taught her kids that there was no such thing as shortcuts or cheap shots. Being an incredible multisport athlete, Jamaal did just that—he played the game with good sportsmanship, class, integrity and perseverance because that is what his mom taught him.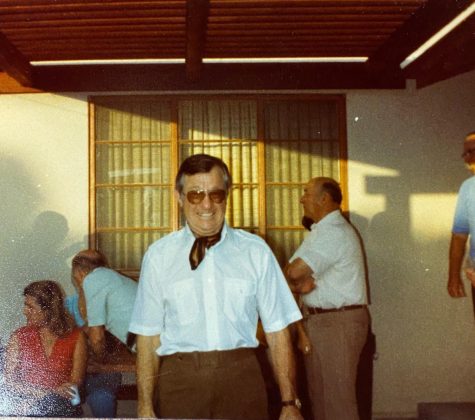 These qualities extend to being the true essence of what the Suzanne Brown award stands for amidst the school rivalry. As student-athletes vie for this symbol of victory, its underlying meaning truly establishes a common ground of unity, reminding players and watchers alike that their vigor and passion in this heat of the moment is one that is shared, regardless of which side of the stadium they're on.
"I would like the cup to continue to stand for bringing a community together," Jamaal reflects, "in the end, we're all from Ventura and we're all part of this community."
It's also important to recognize the impact of drunk driving, as more and more distractions are just within reach, anywhere and everywhere. Being at the wheel of a harmful vehicle requires drivers to be responsible for not only their own safety but for the safety of others. The sonder of recognizing the complexities of human beings should give more than enough reason to drive with undivided attention.
"Be present," Jamaal emphasizes, "be involved. Appreciate [your family] for the day that you have with them […] it can be taken from you in an instant."