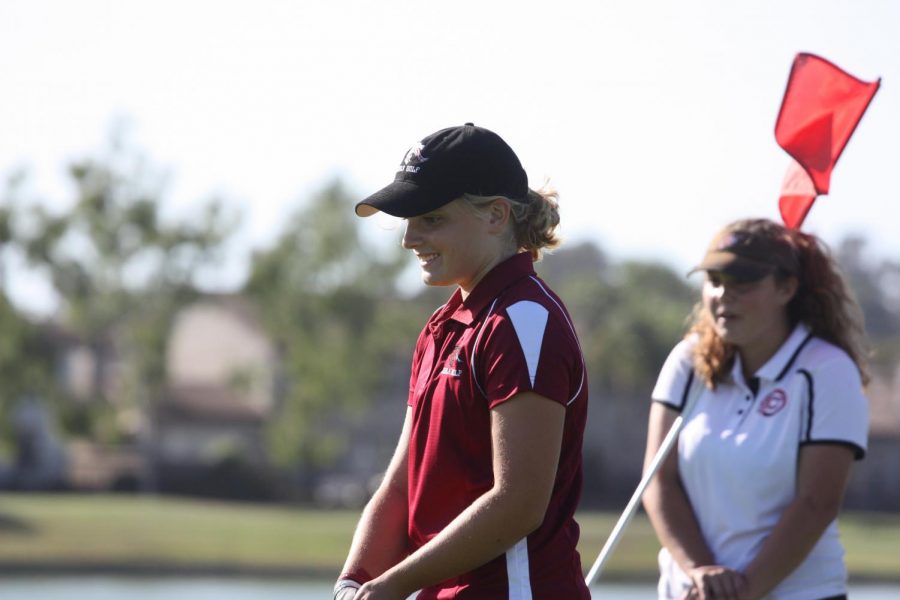 Gabrialla Cockerell
Kelly More '20
"Kelly's golf game has a little ways to go, but on the trajectory she's at, she can be an absolute top player," said Wayne Powers.
More ended her final golf season at Foothill with countless memories to look back on. "I couldn't have asked for a better four years in my life," said Kelly More '20.
During More's freshman year, she noted that "I had never golfed a single day in my life and I wasn't so confident in my golf game." However, she mentions that "after practicing a lot with the golf team and bonding with my teammates, my golf game has improved rapidly." More ended the year proud of her supported teammates, who she views as a family.
More's favorite memory on the golf team was "breaking our lowest score ever on our last league match." With an overall score of 182, she is proud of her team to this day. More also feels that as a team, their biggest accomplishment was ranking first in league four years in a row.
"One thing that I have learned from this team is to never give up. I was never really a good golfer when I first started and was shooting in the high 40s to low 50s. However, I worked very hard for the past four years and now I am shooting high 30s to low 40s and I am very proud of myself," said More.
More ended her final year of golf at Foothill knowing that she will always have a team that will support her and help her whenever she may need it.
More is excited for her future in golf and says that "I plan on playing golf in college and I couldn't be more thrilled for that experience. Golf has shaped me to be the person I am today and I am truly blessed to leave a legacy for the Foothill girls golf team."