2019 – The Best and Most Memorable Media
January 8, 2020
As 2019 comes to a close, more and more entertainment becomes increasingly anticipated for the upcoming decade. Before we enter a new decade, let's take a look back at some of the most mark-making and memorable media from the last year.
Movies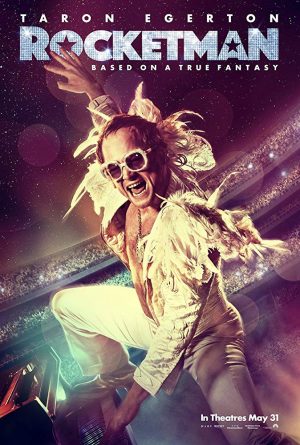 Rocketman
Much like 2018's Bohemian Rhapsody, Rocketman retells the life of pop legend Elton John. What made the biographical film a success was its striking visuals and incorporation of Elton John's iconic music. Despite the biopic cliches that Rocketman fell into, it was enjoyed by audiences and critics everywhere, solidifying itself as a memorable and enjoyable piece of media from this year.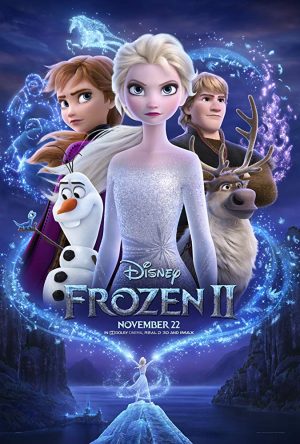 Frozen 2
Following up 2013's Frozen, Frozen 2 had a lot on its shoulders. The original film was a smash success, both in the box office and among critics. Although the continuation didn't quite recreate the magic of the original, it still produced a captivating tale. Frozen 2 took viewers on a journey that fleshed out the world of the original, with stunning animation and an enthusiasm that is indicative of Disney. The film was adored by audiences and met with some critical success.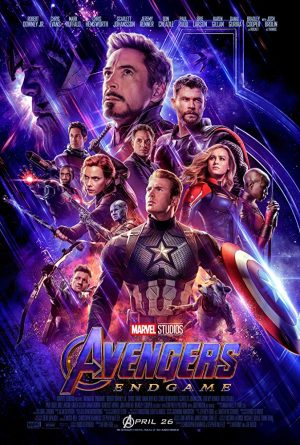 Avengers: Endgame
Now, time to talk about the elephant in the room. Avengers: Endgame was the conclusion to a decade long story that spanned a multitude of movies. This epic finale to the Marvel cinematic universe was a direct follow up to last years Avengers: Infinity War, which tells the epic story of the Avenger's goal to defeat Thanos and save not only the world, but the universe. The film, once again, impressively featured the entire cast of the MCU. Although the movie was confusing for newcomers and suffered a long run time, fans who followed the series from the beginning were rewarded with memorable cameos and references. The movie became the number one highest-grossing films and became a media icon.
Music
2019 saw several big music releases that spanned from colossal debut albums to smash hit singles.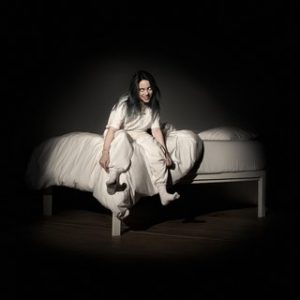 "When We All Fall Asleep, Where Do We Go?" – Billie Eilish
Billie Eilish's popularity skyrocketed her into the mainstream with the release of her first full-length studio album: "When We All Fall Asleep, Where Do We Go?" The 18 year-old artist has reached over 45 million Spotify listeners and has had her album reach number 1 on Billboard. Notable Tracks off the album include "bad guy," "you should see me in a crown," "all the good girls go to hell" and "when the party's over"—all of which feature Eilish's distinct dream-like instrumentals and soft but commanding vocals.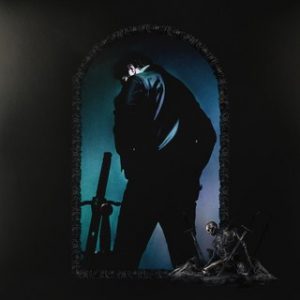 Hollywood's Bleeding – Post Malone
The 6th full-length album from Post Malone was an instant success. "Hollywood's Bleeding" was the number 1 album for 3 weeks in a row, and several of its singles are on Billboard's top 100 songs of 2019. Many of the songs off "Hollywood's Bleeding" feature a new sound from Post Malone that immediately feels right at home with the artist's style of singing and rap. The album also featured several songs that made it to Billboard's Hot 100 songs, among them being "Hollywood's Bleeding," "Circles" and "Wow."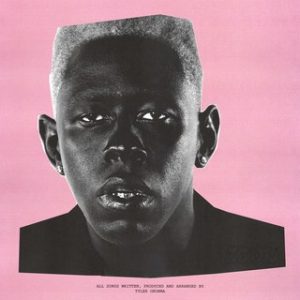 "IGOR" – Tyler, the Creator
Released in May of 2019, Igor is Tyler's 6th project. Like his previous album from 2017, "Flower Boy," Tyler further developed his sound and production ability, which paid off: "IGOR" was recognized as the 24th best album of the year from Album of the Year, and is ranked 71st on Billboard's Top 200 albums. The album features smooth, jazzy samples and clean, contagious hooks that are backed by Tyler's animated vocals. Popular songs on the album include "EARFQUAKE," "NEW MAGIC WAND" and "ARE WE STILL FRIENDS?"
Many individual songs saw spotlight success worldwide as well. The infamous "Old Town Road" by Lil Nas X feat. Billy Ray Cyrus became a media icon. Other notable songs of the year were Panic At the Disco's "High Hopes," "I Don't Care" by Ed Sheeran feat. Justin Bieber and "7 rings" by Ariana Grande.
Video Games
2019 was a year of solid video games. The ending life cycle of the Playstation 4 and Xbox One didn't stop developers from delivering excellent experiences across each console.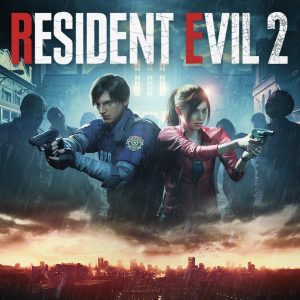 Resident Evil 2
The survival-horror genre of video games has been a waning category of games as of late, but the genre has seen a new breath of revival in Capcom's remastering of the groundbreaking 1998 horror game, Resident Evil 2. The game tells the story of Leon and Claire, survivors of a zombie outbreak in Racoon City. The well-known atmospheric and anxiety-inducing gameplay is reminiscent of the survival-horror games of old, and the game became a console staple for the Playstation 4.  [Disclaimer: this game was rated for ages 18 and up, and contains graphic content.]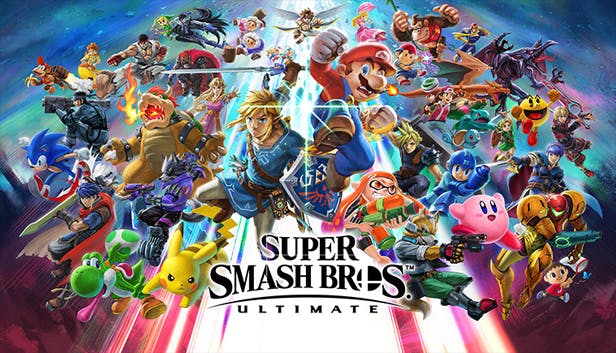 Super Smash Bros. Ultimate
Although Super Smash Bros. Ultimate was released in December of 2018, it still qualified for 2019's game of the year awards, and for good reason. The 5th entry in the Super Smash Bros. series features its widest cast of characters and stages and brought a much-needed fighting game to the Nintendo Switch. Players can choose from a roster of over 70 iconic gaming characters, and fight locally with friends or test their skills online. The tight controls and polished visuals have made this game an instant classic for the Nintendo Switch, and has sold nearly sixteen million copies worldwide.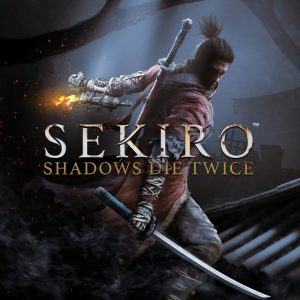 Sekiro: Shadows Die Twice
An action-adventure game developed by From Software, Sekiro: Shadows Die Twice sees players take the role of a shinobi in feudal Japan, and combines skill and stealth-based combat. The stunning environments and notable character design made Sekiro a stand out game among players, The game went on to earn a game of the year title, and became one of the best selling games on steam for 2019. The game is available for Playstation 4, Xbox One, and PC. [Disclaimer: this game was rated for ages 18 and up, and contains graphic content.]
And we can't forget the anticipated and beloved games of the year such as Untitled Goose Game, Luigi's Mansion 3, Borderlands 3, Star Wars: Jedi Fallen Order and Mortal Kombat 11–all of which earned themselves game of the year nominations.
Fashion
In terms of fashion, we saw much of the same trends from 2018 carry over to this year. No matter the temperature, jackets from outdoor companies like Patagonia, The North Face and Columbia have been a popular option for all ages. Nike's Air Force 1 sneaker has also become a popular option for footwear, both for casual wearing and outings with friends.
On another note, clothes shopping has taken a major shift with the start and end of 2019. Apps like Depop and Mercari have opened up new opportunities for buying and selling clothes. Thousands of listings for clothes go up each day and have offered a sustainable and cost-effective site. And of course, local buy, sell and trade clothing stores have also been a popular choice for good deals on fashionable clothing.