Meet Dudeo Perez, the local band inspired by a childhood alter ego
Three alumni and one current student at Ventura High School form Dudeo Perez: a band inspired by a childhood alter ego created by lead singer and guitarist Jackson Reynosa. The boys performed their debut album, Allons'y, in Ventura on Jan. 27.
February 4, 2019
Bombay Bar & Grill performance
When we met in the dimly-lit Bombay Bar & Grill before their performance on Jan. 27, each member of Dudeo Perez was dressed casually with laid-back smiles plastered on their faces. They exuded passion and excitement. The band was supposed to go on at 7, but when we met minutes before the clock struck 7, they were not concerned in the slightest about time. In the short time we talked, the band used words filled with passion and excitement, encapsulating what Dudeo Perez means to them.
As the boys re-entered the bar and took their positions on stage, teens and adults alike filled the narrow, alley-like venue to the brim. Some watched and ate from the back of the bar, while the majority of teens packed themselves tightly together, forming a ring around the makeshift stage. As the lights dimmed, the crowd whooped and applauded, and the band's indie pop rock music permeated through the room. The kick drum reverberated through my bones and the bass and guitar enveloped my eardrums. The volume was ear-splitting, but it was fitting; Dudeo Perez produces music that demands to be blasted.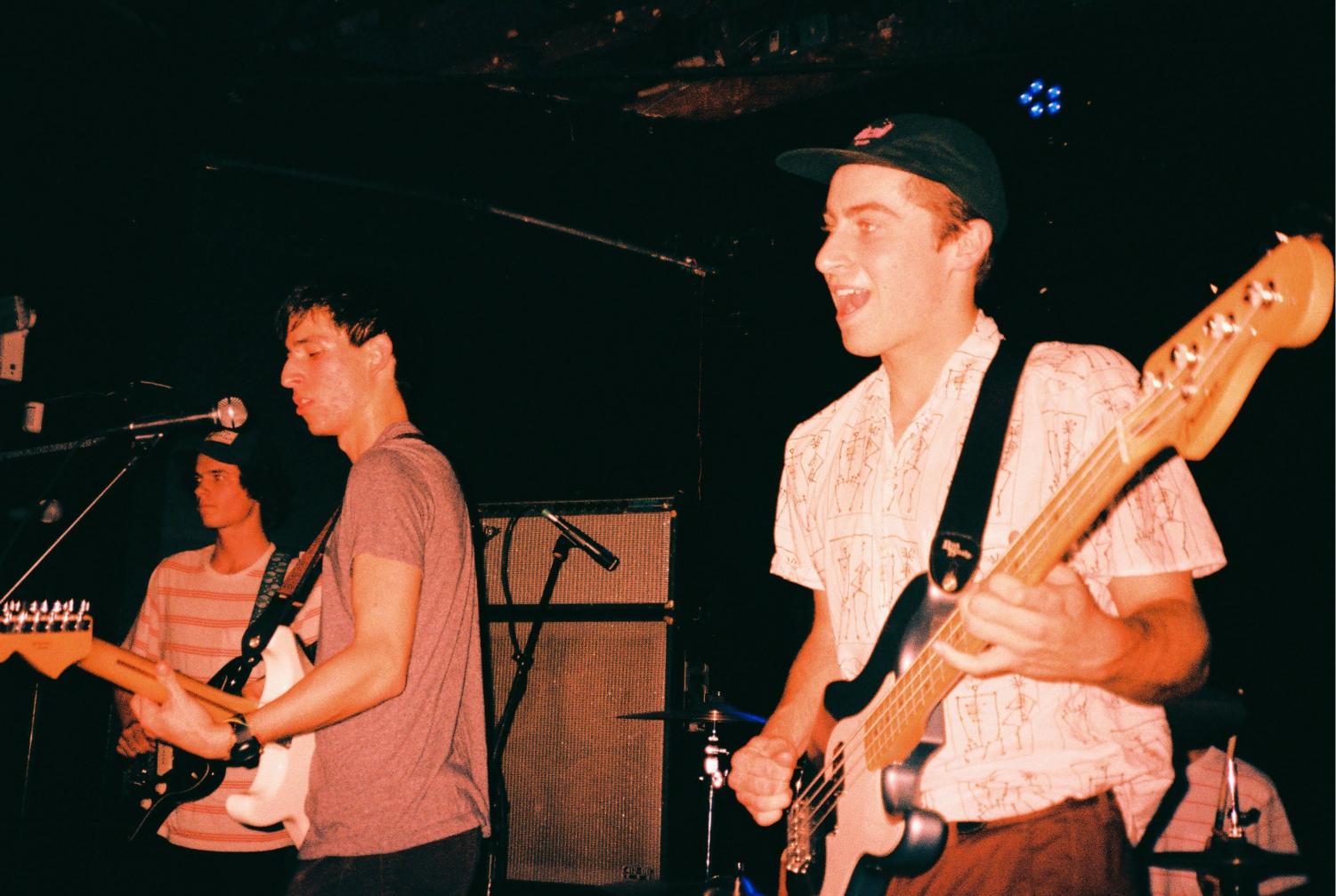 The story of Dudeo Perez
Noah Boland '16, Spencer Cefalu '17, Jackson Morris '20 and Jackson Reynosa '16 are all Ventura High School ( VHS) alumni or students, and they formed the band around six months ago.
In July of 2018, Morris met Boland, who said that he was currently working on a side project with Reynosa. Morris was familiar with Reynosa, as Reynosa's mom is a science teacher at VHS. When the three started playing together, they felt a "chemistry when it came to music." One day, Cefalu met up with them, and Boland suggested that he played bass with the group.
"It all kind of clicked rapidly within a week," Reynosa said. "The week before that happened, I mean I was just—you know—writing songs in my room. Showed 'em to Noah—he put a twist on it. We showed it to Jackson—he put a twist on it. Showed it to Spencer—he put a twist on it."
The band name, Dudeo Perez, is inspired by an alter ego that Reynosa created as a child. The alter ego is designated for "a kid in general" who was the same age that Reynosa was at the time.  According to Reynosa, Dudeo Perez is not an alter ego created for himself, but rather for "anybody" with a large imagination and big dreams who was underestimated as a child.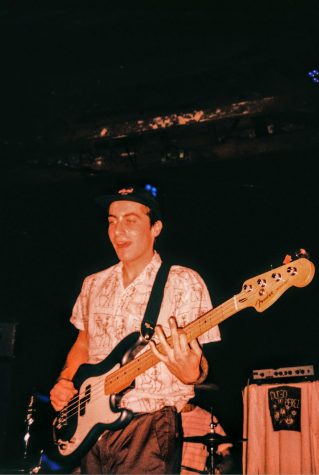 When the band started working together and writing songs, they wanted to bring back the name that followed Reynosa as a child. The first and most recent album released, Allons'y, is inspired by Dudeo Perez's life today.
"Dudeo Perez now," Reynosa continued, "the songs that you hear and everything are pretty much him living out those dreams in some form, so everyone can kind of enjoy it."
"The album kind of takes you through each little story he's got," he added.
In regards to working together, Cefalu said that since the group all really enjoys listening to and playing music, bringing that together by playing with his closest friends "enhances the entire experience."
"I would honestly say that these guys are definitely the most passionate people," Reynosa said. "When your energy and passion towards a certain thing—music in this case—is mashed by all four members of the band, it's really special."
"It's that constant drive and want to be—you know—just the best we can be; that really makes it for me enjoyable," he shared. "It keeps us really grounded and connected, which is really sweet."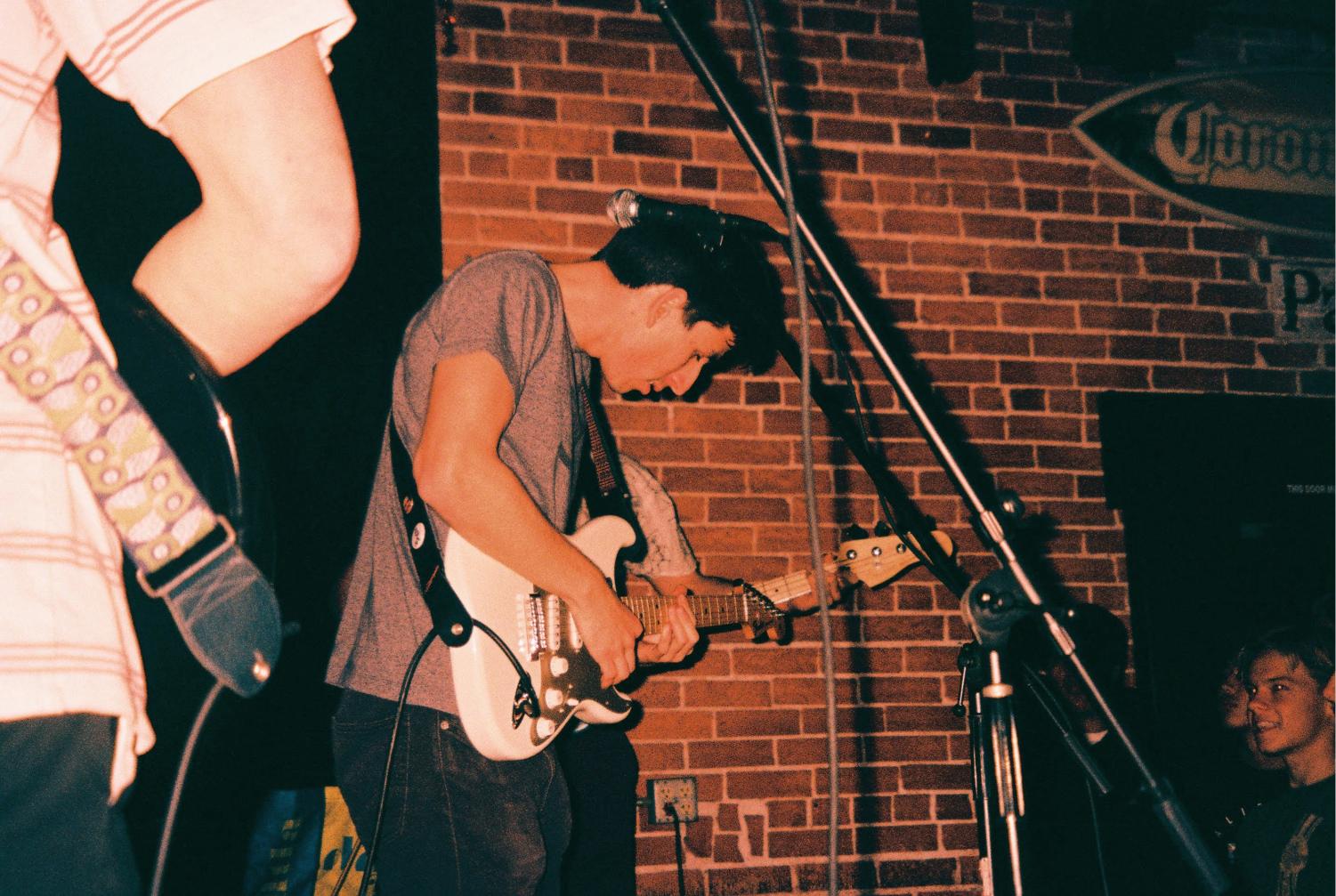 Their music-making process
Cefalu said that when they write music together, "it's a mix of all emotions."
"It's us, just hanging out, messing around." Cefalu expanded. "So we're sitting down, and it'll be like a bedroom or anywhere, just writing and coming up with new ideas."
Reynosa is the one who writes the lyrics and composes a story based around how the song feels or how the bandmates feel at the time.
According to Morris, some of the songs were written over a long period of time, while others were written while "jamming out" together.
When one of the guys comes up with an idea, he proposes it and then each member puts their own spin on the idea based on the instrument they play, creating an "interesting sound," Morris said.
"We're all into different music, but we all share kind of common ground when it comes to [that] we like the song to be catchy," he continued. "We hope others like the songs and we hope that they stick in their minds."
Morris believes that their creative process produces songs that are each written "very organically."
"It was really cool to see 'em come together 'cause it's something that I could've never expected to happen," he said.
The majority of the band's favorite song off of Allons'y is U.N.N. According to Boland, Cefalu and Morris, it is their favorite to play live, as it includes a lot of fun parts. Morris also really enjoys Sushi House. For Reynosa, his favorite has been 10:06 for a while.
"The minute this band stops playing that song, I'll be pretty bummed," Reynosa said with a laugh.
Embedded below is Allons'y. Released on Jan. 2 of this year, the band performed their debut album as they toured through Isla Vista, San Luis Obispo, Santa Barbara and Ventura. Although only released a month ago, their artist profile on Spotify has garnered roughly 2,536 monthly listeners.