5 workouts to prepare you for a soccer kick-off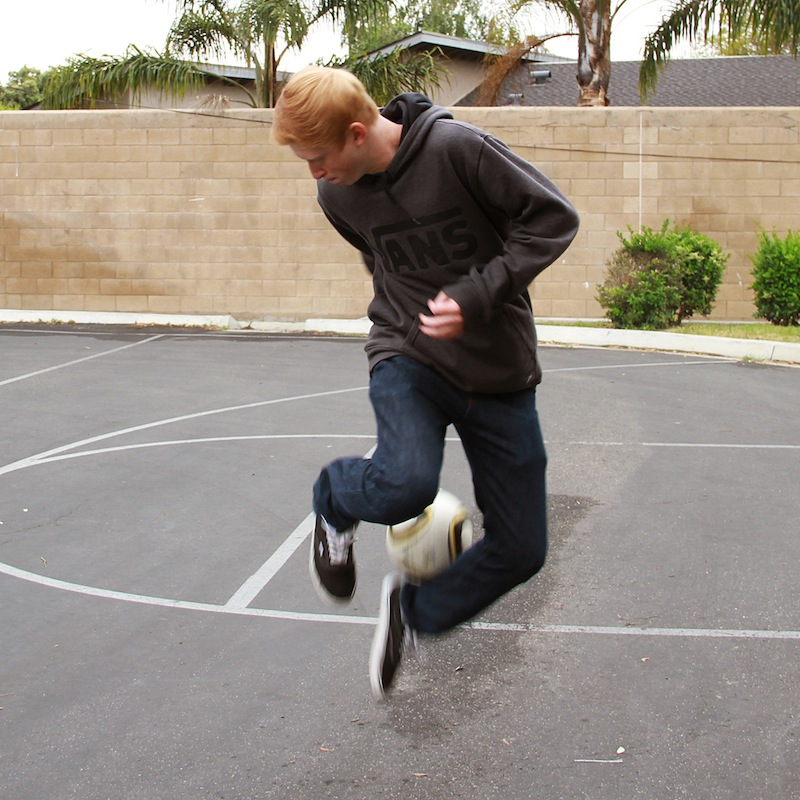 Want a workout that's out of the ordinary? Dreading the usual 30 minute run? If so, soccer may be the ideal workout for you. Soccer is a great sport that requires minimal equipment. In fact, if you are just playing for fun, all you need is a ball.
Soccer can be a great workout because you are constantly in motion. Only on rare occasions are you ever standing still. The rapid changes of speed such as walking, jogging, and sprinting are what makes the sport such a good exercise.
Soccer increases aerobic capacity and cardiovascular health, while increasing muscle and bone strength. It can also help improve your coordination. The rules of soccer are fairly simple to learn. The objective is to score a goal, without using your hands. In soccer you can have a kick-about with your friends, or simply play by yourself. Here are some examples of just a few great soccer activities:
1. Juggle:
Throw the ball up to yourself and see how many times you can keep the ball up without letting it touch the ground. This will eventually improve your touch and control of the ball.
2. Dribble through a set of cones:
Move forward applying slight touches to the ball weaving through cones. Try to keep the ball as close as possible to you.
3. Passing and controlling:
Either kick the ball around with your friends or simply kick the ball against a sturdy wall. This will help you improve technique.
4. Play mini-games:
Play a game with a few friends using only small goals instead of regulation size. This will improve all aspects of your game.
5. Quick steps through cones:
Set up cones similar to a dribbling drill and weave through the cones without the ball. This will improve your agility and speed.
If you do a few of these workouts every day, you'll be improving your skills and health by the time soccer season rolls around.