Cody Clark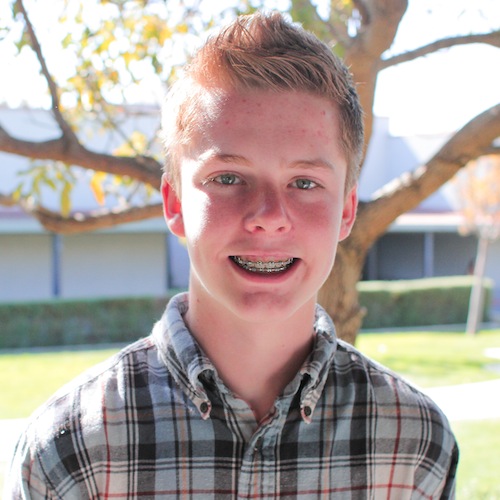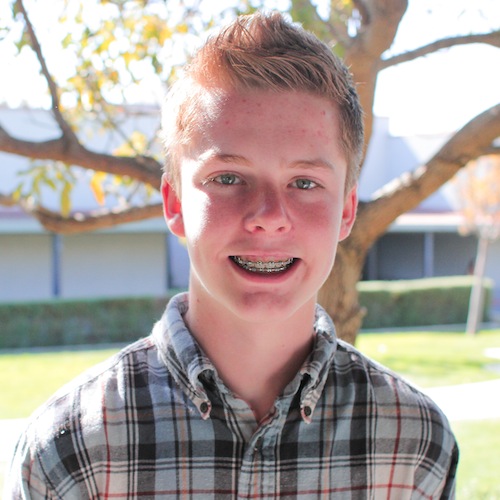 Grade: Freshman
Age: 14
Running For: Sophomore Vice President
If you were elected what would be your top priority?
Clark: I want to represent my class really well and make sure that they feel that they are represented. I always hear people say, "I didn't feel represented in this," and I say "Oh really, wow." So I want to work on that by going out and talking to people and sending out slips of paper asking the students questions about certain events.
Why did you choose to run for this position?
Clark: I love ASB and it's great to help the school. I think planning Winter Formal, a job for the sophomores, would be really fun too.
What previous ASB experience do you have?
Clark: I was a freshman representative and in 7th grade I was in leadership. I didn't get to do it in 8th grade because I transferred to Balboa and they had already chosen the leadership students the year before.
Why do you think you are good for this position?
Clark: I am easy-going and I am flexible so I think I would connect well.
How can students relate to you?
Clark: I have the same issues they do with balancing school and family and friends. I have to deal with all of my homework and my tougher classes. I also have a lot of friends at both Buena and Ventura.