Riley Knouse: And my final rose goes to…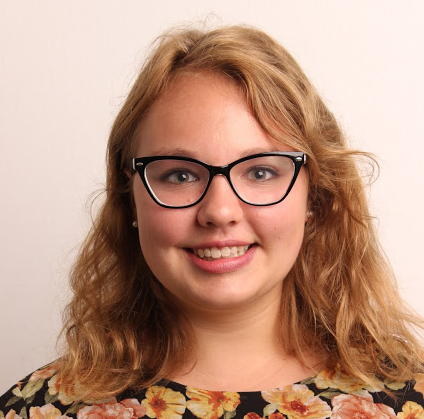 Hang on for a minute...we're trying to find some more stories you might like.
Over fall break I had the typical senior adventure: college visits.
My mother and I did a six and a half hour drive to Sonoma State University, the next day a two hour drive to California State University Chico, then on the last day a one and a half hour drive to the University of Nevada Reno (UNR). As you can imagine, it was a long drive, which consisted of my mom and I talking about everything.
At first my mom and I were worried that I would like every campus that we visited. Last year I visited and loved Evergreen State College, and after we saw Sonoma I fell in love again. Then we came to Chico, and somehow my college love grew deeper.
It would be hard finding and picking a school if I love all of them.
On the drive to UNR, the main topic in the car was how gorgeous the drive is. It was also the shortest, most straightforward and had the least amount of traffic. We then started to say lines like "Oh great, another school to love." The campus was gorgeous, the weather was perfectly chilly and we loved the food that we got in town.
But, it didn't feel right.
I'm directionally challenged, so I had an idea that a smaller school would be a better fit for me. Plus, I like smaller classes and the feeling of community. So when we visited Sonoma (the smallest of the three), I could really see myself there. The downside, though (there's sadly always a downside), was that the campus was surrounded by vineyards and ranches. However, the campus most definitely compensates for what students might lack from not being directly next to a town.
Chico was a medium-sized campus, and possibly my favorite school from the visit (I even got a sweater from there). The campus is gorgeous, there are a lot of trees, and it's right next to downtown Chico, which lends itself to a college town vibe. Another plus of this tour was that my grandmother came with my mom and I, and she was perhaps the most excited about it out of all of the prospective students.
Lastly, UNR. The campus was gorgeous, the food we got in town was great, and I loved the weather. But, I didn't feel the same spark or connection like I did with SOnoma and Chico.
If I've learned anything from this college tour, it's that it's important to know what you want in a campus before applying or making a decision. You will be spending around four years of your life at this place, so you should like it and be able to see yourself there. It's great if you got into Harvard or Stanford, but a big name school means nothing for you if you're miserable there.